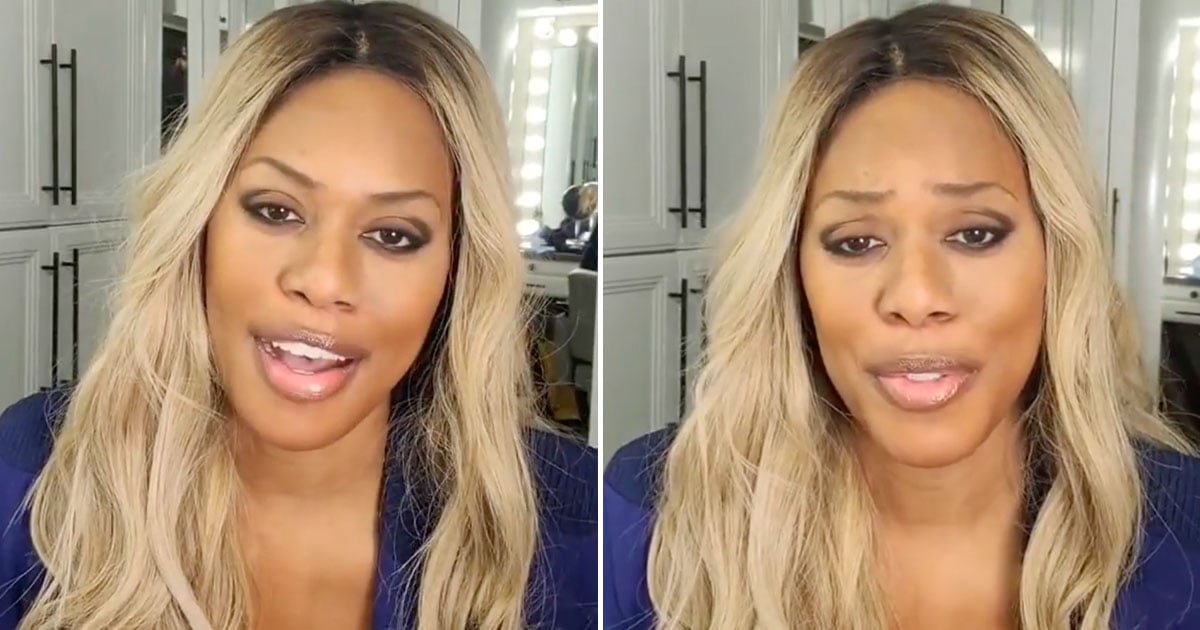 Image Source: Getty / Stefanie Keenan
International Trans Day of Visibility is a day dedicated to showing support for the transgender community and celebrating the successes of trans and gender-nonconforming individuals. In honor of the annual awareness day, Laverne Cox shared a gripping yet hopeful message on her Instagram account on Wednesday. "Happy International Day of Trans Visibility," she said. "Visibility is so important. People need to know that we exist and that we've always existed, but we see that with increased visibility of trans folks, we're also targeted more."
"There's so much injustice towards trans people, but we have a light."
On March 29, Arkansas became the first state to pass a bill banning healthcare for transgender youth seeking access to gender-affirming treatments. This year, Mississippi and Tennessee also passed bills restricting transgender athletes from participating in public school sports on the basis that teams must be designated by their sex assigned at birth. Discriminatory measures like these threaten the safety and representation of the transgender community, making it more important now than ever before for us to use our voices in support of trans individuals.
"It's really interesting that, in 2021, we still have to fight to be visible and we have to fight being erased," Laverne said. "If trans folks don't have access to gender-affirming care, we're still gonna be trans, but it's gonna make our lives harder and more difficult, and that shouldn't be what the government is in the business of doing . . . Fighting to be who we are is just the reality of the world that we live in right now. We can find joy in that fight; hopefully, we don't have to fight alone . . . It's something that has to be done in community, and we can laugh and we can be happy warriors. And we have to just love each other and love ourselves . . . Just spread love . . . Spread love every day."
To overturn these bills, Laverne encouraged viewers to call Governor Asa Hutchinson of Arkansas and ask that he veto bills 8B-1570 and SB-354, which would prevent doctors from referring or treating children with any form of gender-affirming care. Laverne also requested that allies and supporters of the trans community contact Governor Kay Ivey of Alabama to veto bills 8B-1 and SB-10, which establish a similar measure restricting the medical treatment of transgender youth.
In 2020, Laverne executive produced Disclosure on Netflix, a documentary that traces the history of transgender representation over 100 years of film and television. Looking to the future, the Promising Young Woman star said, "I'm so grateful and honored that I get to be a visibly trans person every single day. I believe that trans is beautiful. I know that trans people are anointed, that we are special, that being trans is such an incredible privilege. And it's hard to think of it like that sometimes when there's so much discrimination, when there's so much injustice towards trans people, but we have a light — it's so beautiful and so amazing — and we must never dim that light for anyone or anything." Watch Laverne's full video honoring International Trans Day of Visibility below.
You can view the original article HERE.