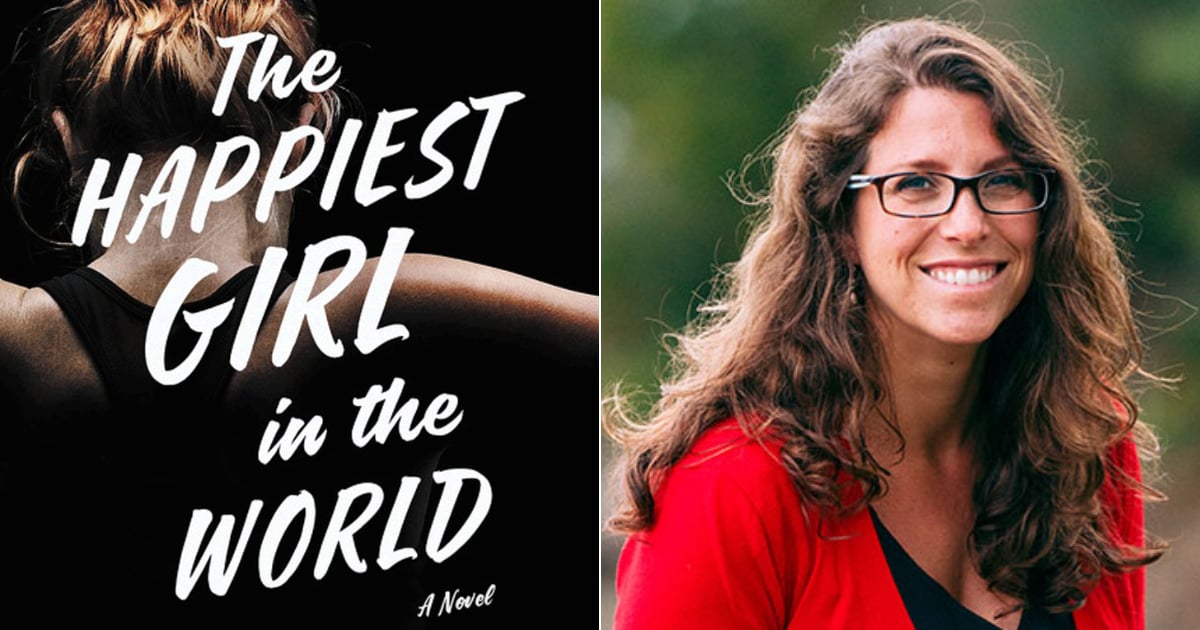 The year is 2008 and 16-year-old Shawn Johnson has just won the USA Gymnastics Olympic Trials, stamping her ticket to the Beijing Olympics. "How does it feel to be Shawn Johnson right now?" a reporter asks her.
"It's amazing," Johnson says, beaming. "I feel like the happiest girl in the world."
Hundreds of miles away, in a fictional universe, two 8-year-old gymnasts start to dream.
The Happiest Girl in the World (out April 20) is fiction, but you know what it's based on, even if you only watch gymnastics every four years: the sexual abuse case of Larry Nassar, a doctor who abused hundreds of girls (the vast majority of them gymnasts) under the guise of treatment. The case also implicated leaders at his longtime employer, USA Gymnastics (USAG), including national team coaches Marta and Bela Karolyi and USAG president Steve Penny. The case prompted a stunning lawsuit in which over 150 survivors gave wrenching victim impact statements, leading to a 175-year prison sentence for Nassar and a complete crash-and-burn for USAG as an organization. Gymnasts including Simone Biles and Aly Raisman still do not believe the organization has fully atoned for its mishandling of the scandal and the win-at-any-cost environment that let Nassar run rampant for years.
The scandal and its fallout form the backbone of Alena Dillon's novel, seen through the eyes of a talented young gymnast named Sera Wheeler. Sera and her best friend, Lucy, grow up head over heels for gymnastics, sharing starry-eyed dreams of winning gold, memorizing every word of Shawn Johnson's post-Trials interview. They chase each other up the ladder of elite gymnastics and eventually ascend to the national team, decimal points away from a shot at gold.
"Look at you, Sera. You're lying there broken but begging for more."
Hyperrealistic, the novel includes cameos from the biggest names in women's gymnastics over the past two decades: Johnson, Nastia Liukin, Aly Raisman, Jordyn Wieber, Gabrielle Douglas. A young Simone Biles appears, mid-floor routine, "bound[ing] so joyfully and with so much height, she could have been made of rubber . . . the kind of performance that made you feel you were witnessing something rare and sacred, that you were in the presence of once-in-a-lifetime greatness." (Dillon was not a gymnast but clearly did her research, because the descriptions of high-flying vaults, tumbling passes, and bar releases are breathtaking.)
Other characters are recognizable, too, but not by name.
In the novel, Rudi and Vanda Balogh are the national team coaches who train gymnasts at their sprawling, secluded Texas ranch. Eddie Levett is the doctor who treats the athletes, who gives them "adjustments" and the green light to compete in spite of injury, the man who comes into Lucy and Sera's room at the ranch one night when Lucy's stomach doesn't feel well. Throughout The Happiest Girl in the World, Dillon grapples with the sexual abuse aspect of the USAG scandal as well as the systemic abuse of power at the core of the organization.
Sera and her friends are encouraged to break their bodies in and out of the gym, for example, because they are taught that this is what it takes to be great. Sera suffers gruesome injuries and chooses to train with a coach known for emotionally abusing his athletes. "Sera is fierce," says her mom, Charlene, who channels her own unfulfilled dreams of stardom through Sera's career. "She can take tough love." This is after Levett's crimes comes to light, so she adds casually, "It's not like he's sexually abusive."
"The very things that hurt her are the badges of honor she craves."
Meanwhile, the athletes pursue the tiniest, most aerodynamic versions of their bodies and acknowledge their restrictive diets, which often cross the border into eating disorders. It's a running joke at Sera's house that she never eats the same dinner as her family, picking at chicken and spinach while they serve casseroles and dessert. She and her friends view puberty as a personal failure. "Menstruating would mean I'd let myself go," she explains, matter of fact. "I hadn't operated with enough self-control. I'd let my body beat me."
All of this is normalized within the isolated, hierarchical, hypercompetitive world of elite gymnastics, and Dillon deftly weaves these problems into a web that snares young girls with big dreams and effectively offers them up to predators like Levett, who earns Sera and Lucy's trust with bags of Hershey's kisses and turns himself into a "good guy" by being the kind, understanding foil to their tyrannical coaches. In the twisted logic of this world, Sera even begs to be treated by him and to become one of his "favorites." Like her dangerously low weight and her broken down, taped-together body, the very things that hurt her are the badges of honor she craves.
It's risky to fictionalize a deeply traumatic, very public scandal, one that — as the book's finale indicates — is far from resolved. And it was at the end when The Happiest Girl in the World faltered, cramming the COVID-19 pandemic into an already packed plot and projecting characters into the 2021 Olympic Trials (which are scheduled for this June). Dillon went for one final plot twist and didn't quite stick the landing. But the first three-quarters were propulsive, transfixing, and disturbing. I could not set the book down. Harrowing and fearlessly honest, The Happiest Girl in the World is a haunting read because it couldn't have done justice to its subjects — fictional and real — any other way.
Standout Quote
"Her stare dropped to me, and her voice was hushed, like she was breaking bad news. 'Look at you, Sera. You're lying there broken but begging for more. It isn't different. Elite gymnastics hasn't changed one bit.'"
Mindset
You'll read this book with your heart lodged in your throat. Be ready for descriptions of sexual and emotional abuse, disordered eating, depression, and trauma.
Where You Should Read It
Make yourself as comfortable as possible: big pillows, soft bed, bean-bag chair, couch that swallows you up, lots of light. If this books leaves you as shaken as I was, you'll want to be somewhere you feel safe.
Read This If You Like . . .
My Dark Vanessa by Kate Elizabeth Russell. With coldly precise descriptions of abuse, trauma, and depression, both books are as difficult to read as they are to put down. While The Happiest Girl in the World is less graphic, both build a world where sexual abuse is a chillingly normal, even casual, part of daily life.
POPSUGAR Reading Challenge Prompt(s)
Use this book for the "book that's published in 2021" reading challenge prompt.
How Long It Takes to Read
This book is just over 350 pages long, but I finished in about 24 hours — that's how quickly the plot moves and how invested I was in the characters. Expect a three- to five-day read; once you start, you won't want to stop.
Give This Book To . . .
Your friend who follows the Final Five on all their socials and is glued to the TV every Olympic cycle.
The Sweet Spot Summary
In The Happiest Girl in the World ($14), Alena Dillon stares into the heart of the USAG sexual abuse scandal, placing her vulnerable, dream-blinded characters in a very real, very dangerous world that demands success over everything, even their own lives.
Image Source: HarperCollins/William Morrow
You can view the original article HERE.