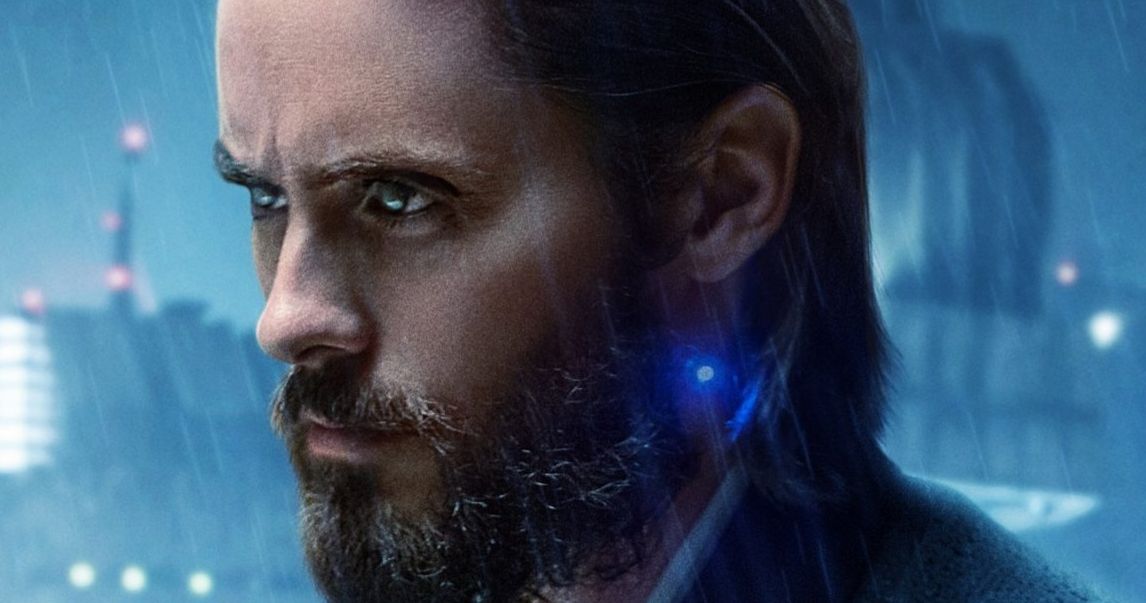 It is over a decade since Disney gave 1982 sci-fi movie Tron a sequel, and around five years ago, Jared Leto was said to be ready to star in a third film in the franchise. Since then, there has been very little information about the threequel, but now while promoting his leading role as the Marvel vampire Morbius, Leto has been talking a little about the project. Although he could not go into much detail about the specifics of the film, he did seem to suggest that it was moving ahead now.
Tron was a movie that had the distinction of being one of the first movies to heavily feature CGI graphics, and although by today's standards, the result doesn't look that great, at the time, it was mind-blowing. While not a blockbuster, Tron did well at the box office and was positively reviewed, and is now seen as a cult movie. Almost three decades later, the film's stars Jeff Bridges and Bruce Boxleitner returned in Tron: Legacy. This time around, the new film was similarly successful at the box office, but didn't fare quite as well with the critics, who had issues with the characters and storyline.
MOVIEWEB VIDEO OF THE DAY
Due to the lackluster critical response to Tron: Legacy, the potential second sequel was stalled for quite a while as Disney reportedly could decide how to deal with the franchise's future. According to Leto, Tron 3 is finally pushing ahead, and the actor seems to be very much on board the project. He told Screen Rant:
"I'm a super fan of Tron, and we are working hard on Tron with our incredible partners at Disney. Just an amazing group of creative people. We're getting closer. We're getting closer and closer, and who knows? Something may be [coming] sooner than later."
Tron Was Never One of Disney's Biggest Franchises but Certainly Has its Fans
Walt Disney Studios Motion Pictures
Like many Disney movies that are not often talked about, Tron was never one of the big success stories of Disney's history. Still, there are clearly plenty of people who enjoyed both the 1982 movie and its belated sequel, with the latter taking over $400 million on its release in 2010. Although the box office takings were healthy enough, making a movie like Tron: Legacy was not cheap to make with a budget of around $170 million, and that could be partly why it took so long to decide what to do with another sequel.
Disney is not going to risk almost $200 million on a movie that might struggle to make back any kind of return if critics continue to beat down the more important points of the film. However, Leto seems to be pretty sure that Tron 3 is now on the right track. Although it is not known whether any of the stars of Tron: Legacy, which along with Bridges and Boxleitner included Garrett Hedlund and Olivia Wilde, will be back for the new sequel, original director Steven Lisberger is thought to be returning in a producer role, while Garth Davis is expected to direct.
Tron 3 Workout Photo Shows Off Jared Leto's Grid-Ready Physique
Read Next
About The Author
Anthony Lund
(1861 Articles Published)

Anthony Lund is an author, songwriter and puppeteer from a small village in the U.K. with an avid love of all genres of TV and film. As well as keeping up with the lastest entertainment news and writing about it for MovieWeb, he works as a video editor, voice over artist and production designer. A child of the 80s, he is the owner of almost 2000 books, more toys than his children, three Warner Bros. Store Gremlins and a production used Howard The Duck movie script.
You can view the original article HERE.