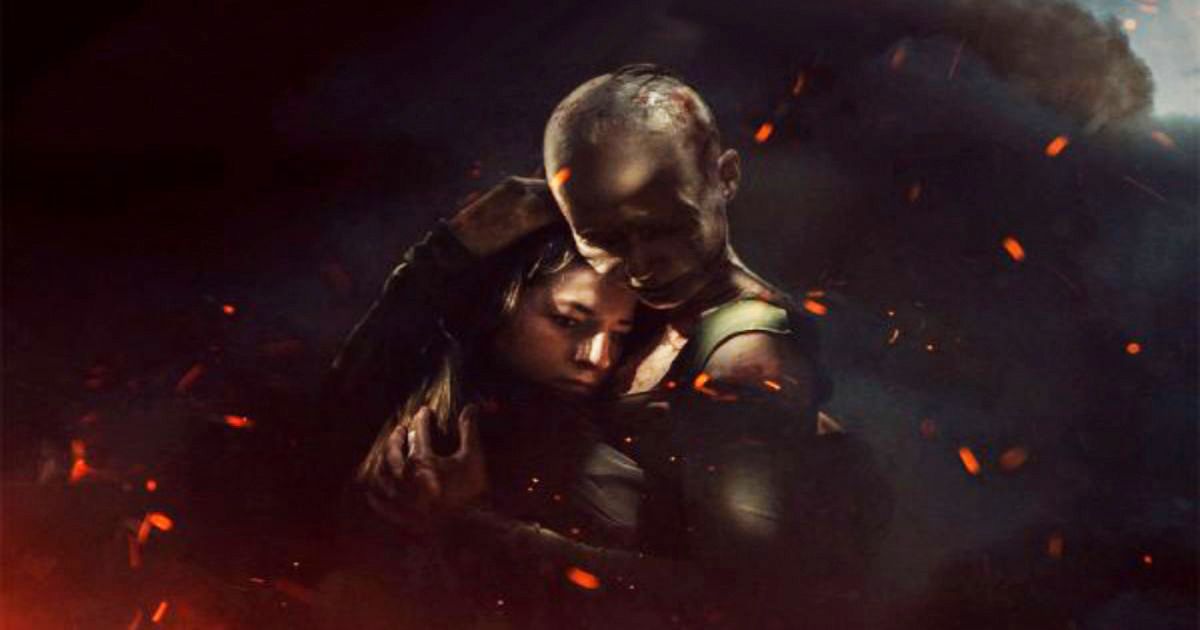 Folklore horror movies are a fairly niche subgenre, though they often address universal themes. They exist within a historical and cultural specificity which is often hard to navigate in the generally lower-budget horror genre, but have been very powerful in many instances, and usually tackle pagan beliefs or the horror of cults. The classic '70s movie The Wicker Man tackled the kind of pagan subculture which existed in a very rural and specifically U.K. setting, and more recent examples like Midsommar and The Witch locate the horror in very particular time periods and social groups which lend themselves to folklore.
You Are Not My Mother is a recent addition to the folk horror genre, and assimilates paganism and witchcraft, along with folk stories of 'changelings' and Samhain (the pagan Irish version of Halloween), into a modern, urban context. It is one of many recent movies about witches this century, perhaps indicating a cultural indifference toward traditional religions.
MOVIEWEB VIDEO OF THE DAY
A Personal Debut
The tense and quiet film follows a teenage girl with a troubled past whose mother has gone missing and doesn't seem quite like herself when she returns. The Irish film (with a wonderfully haunting, culturally specific score from Die Hexen) follows the matrilineal relationship of three generations, and how a girl, her mother, and her grandmother all relate to the horror at hand.
Magnet Releasing
You Are Not My Mother is the debut movie for first-time feature filmmaker Kate Dolan, who made a couple of excellent short films which explored queer identity and feminine sexuality (and sexism) in horror, respectively. She creates quite the slow-burn in this film, which taps into folk stories to explore a sad female coming-of-age drama and meditation on Irish women in which Char (Hazel Doupe) is no longer sure if her mother Angela (Carolyn Bracken) is really herself anymore, something her witchy grandmother (Ingrid Craigie) is instantly attuned to. Much of this was personal for Dolan, who says:
I grew up raised by single mother, and we lived in my grandmother's house when I was a kid. So I went to an all-girls Catholic school. And so there's just been lots of women in my life who are very influential to me. So [Char] lives in this house, her dad's not around, they live with her grandmother, she goes to an all-girls school […] I suppose I just wanted to depict three generations of Irish women dealing with a trauma in their family in different ways, because different generations of women and artists, I think, do deal with the past in different ways. So that was part of it too, just to kind of I depict Irish women in a way that I hadn't really seen in a lot of Irish films.
Magnet Releasing
The fascinating exploration of "the feminine mystique," as Betty Friedan called it, in Irish culture persists throughout the film. Except for one smaller character, practically every single individual in You Are Not My Mother is a woman or a girl. Dolan has spoken at length about the correlations between Irish history and modern notions of patriarchy-smashing feminism, and how early paganism was much more matriarchal than the post-Christian societies which would form in their place, after people like St. Patrick. "I don't really like St. Patrick's Day," the Irish Dolan told us on the day itself, "because it's like he banished all the snakes from Ireland, but actually, he's just a Christian who came from Britain and the snakes are actually the pagans in Ireland, and he basically banished them from being able to practice their pagan beliefs."
Related: X Review: Ti West Dissects Horror in This A24 Masterpiece
Witchy Woman
Paganism, Irish culture, feminism, and the horror genre all intersect in You Are Not My Mother in fascinating ways. The film is hardly a history lesson, but it accesses a rich catalog of folklore and women's history to construct a story about generational, female trauma. It uses witchcraft, magic, and pagan rituals to explore the feminine in a distinct (and distinctly Irish) way, similar to what The Witch did with Puritanism in early American colonies.
Magnet Releasing
As Char's mother reveals herself to be more and more disturbingly not her mother, the family is forced to confront some past horrors in order to save her mother from this doppelganger intruder, or 'changeling.' All of this is built from the intertwined histories of paganism and the feminine in Irish culture, as Dolan explains:
[With] the kind of mysticism and magic of the film, the idea is that the women in that world are more attuned to that, than the men in that world, because they're kind of more connected to the other worlds […] Before we had Christianity in Ireland, there was something called Breton laws, like our first legal system in Ireland, and it's still lauded by historians as being incredibly progressive in terms of the treatment of women and the equality for women, women could divorce their husbands because they weren't having sex with them enough, and it was kind of this pagan legal system. I think there's something in the pagan that appeals to me as a woman because it feels like, you know, there were female druids, women in power, you could own property as women in that system and stuff like that. And that side of it appeals to me.
Hazel Doupe as Char
The most difficult step in Dolan accomplishing her vision was to find a young actor who could quite literally carry the film through every scene. You Are Not My Mother is strictly told from Char's perspective (and the audience occasionally wonders how reliable a narrator she is). Char is a complicated, beautiful, achingly sad character, someone with a repressed childhood trauma who developed a strong attachment to her mother but has spent several years watching her slip away into a very dark depression and deteriorating mental health issues. Char is also viciously bullied but is not an inherently angry or bitter person, just a melancholic one who almost accepts her fate as someone who deserves to be treated poorly. Her budding relationship (understated and subtle but emotionally adept) with another schoolgirl is a highlight of the film.
Magnet Releasing
Hazel Doupe plays Char perfectly, bringing a forlorn, silent seriousness to the role different from her work on television shows like Smother, and above and beyond what anyone expects from most teenage actors. Doupe uses gestures, body language, and extremely expressive facial features (and mournful eyes) to indicate what her lack of dialogue doesn't. She is a tragic figure deciding whether, after all seems to be lost in her life, anything is actually worth fighting for. Doupe, a horror buff like Dolan, was excited to see the opportunity for a scary but female-driven, serious movie that tackled Irish culture and stood out from the world of bombastic special effects and loud jump scares in horror, saying:
I feel like I wanted to be in a horror movie, full stop, from when I was quite young, I loved horror films [so] when I got this script in, and it was so well crafted, and woven in so many different little easter eggs of Irish folk horror anthology, it was so exciting to see stuff that I had read about in books or seen on videos on YouTube or whatever. Because I was very kind of into the occult into the kind of fairy, witchy realm of mythology. So when I read the script, it was so exciting to see a horror film so well-written with virtually no jump scares, just relying on the creep factor and the talent of Kate. And yeah, to have the female-driven script, and exactly what Kate was saying, like honoring the Celtic blood and all of us Irish was really special.
The Future (of Horror) is Female
The female cast and script allow for a kind of representation we don't always see in horror. There has been a lot of talk recently of feminist horror in the post-#MeToo age, and while there is obviously a bevy of brilliant women writing and directing horror (Ana Lily Amirpour, Jennifer Kent, Julia Ducournau, Nia DaCosta, Leigh Janiak, and Karyn Kusama, to name a few), it's still largely a man's world. Many films that are acclaimed for being feminist horror classics are actually written and directed by men (Edgar Wright for Last Night in Soho, Jonathan Glazer for Under the Skin, Neil Marshall for The Descent), so it's refreshing to a completely specific perspective being represented on screen. Both Doupe and Dolan agree that this is what they think horror is often lacking in, and where it should go.
Related: Here's Why the Alien Movies Are Renowned by Feminist Film Theorists
It's not just gender, but it's also class, sexuality, race, you know […] I don't want to see more movies about a middle class white couple moving into a house, and then it gets haunted. I mean, I think we've had our fill of those. Just seeing trans filmmaker's movies or like more queer people, or people from different races, cultures that we might not have seen on screen as much. I think that's the most interesting way horror can go, because I think we're kind of spent on middle-class white experiences of horror, they're kind of boring to me.
Doupe adds an interesting point, that "everybody, every single person, has these kinds of niche, weird fears. And if you're from different backgrounds, if your life began in a different country or was embedded in a different culture, like everybody has different fears, and they can all be brought to life on screen and make you feel really heard when your fears are shown to you, and everybody in the room, no matter what culture you're from, can connect over that one thing, even if you haven't experienced that yourself. I'd love to see that I think."
Doupe, Dolan, and the rest concocted a creepy little indie horror movie with You Are Not My Mother, something which stands out in the world of horror not just for probing Irish culture and the history of folklore but for doing it in such a way as to be genuinely representative of a more feminine identity. The already acclaimed film will be released on March 25 in the U.S.
These Are Some of the Elevated Horror Films Which Helped Make Horror So Hot
Read Next
About The Author
Matthew Mahler
(73 Articles Published)

Editor and writer for Movieweb.com. Lover of film, philosophy, and theology. Amateur human. Contact him at matthew.m@movieweb.com
You can view the original article HERE.