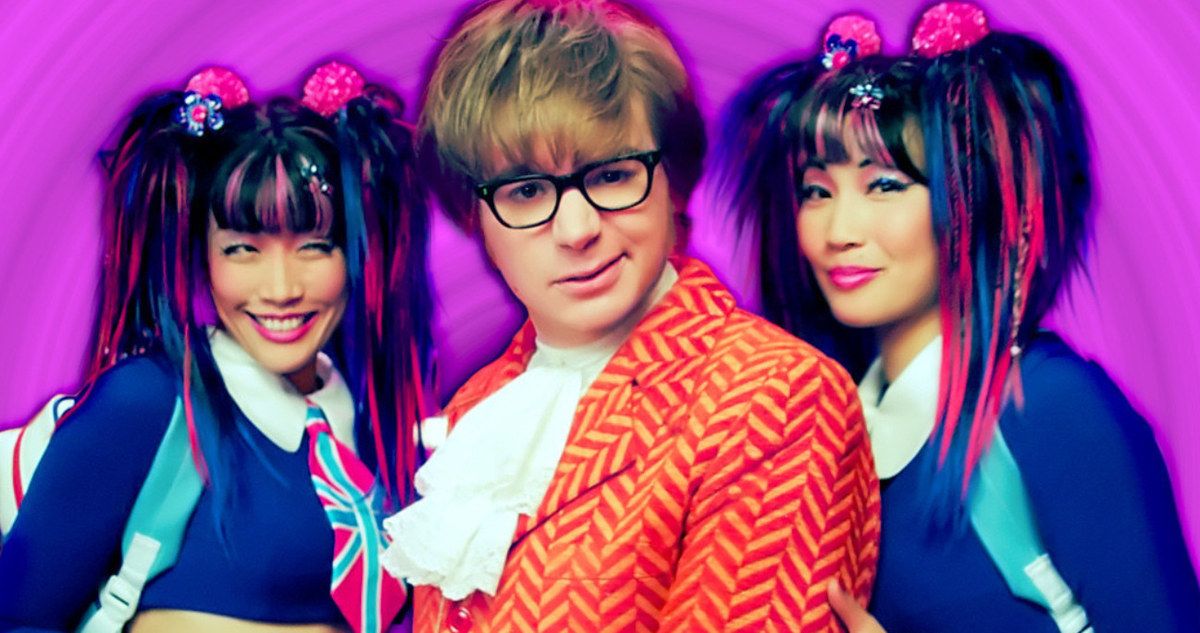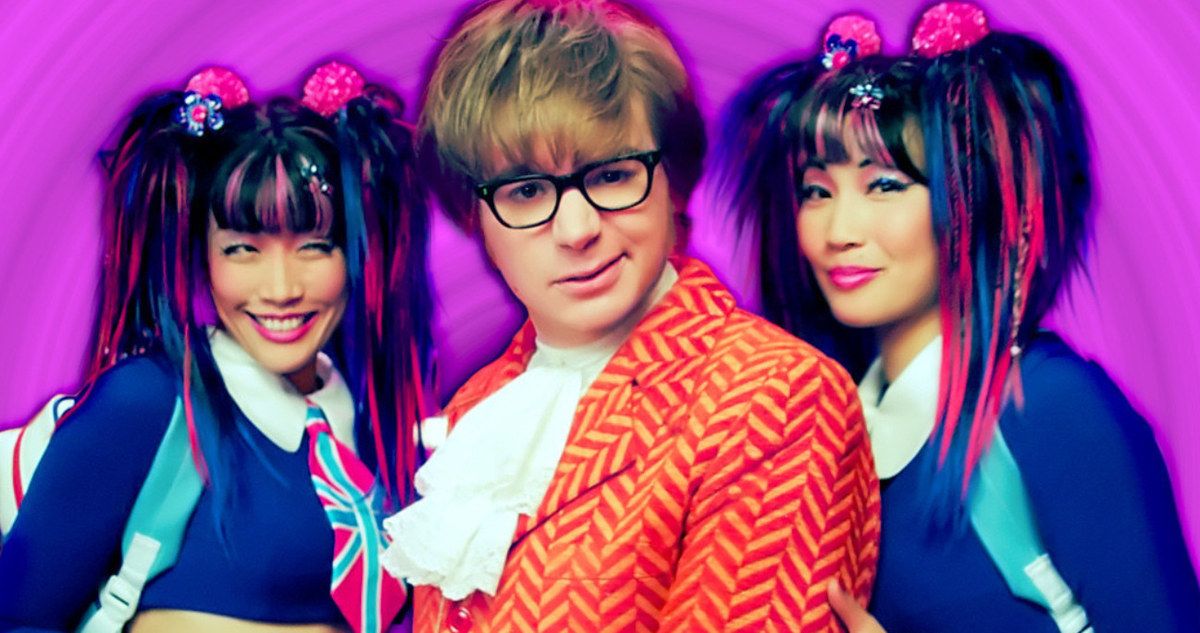 Mike Myers joined the world of Instagram last week and it seems his main reason for doing so is to drop a whole bunch of cryptic photos that are all linked to the number 5. His latest post, showing a helicopter with the number 5 on the side of it, also came with the comment of "5 Days. The 5th hour." All in all, it seems to point to something coming on Wednesday, and thankfully Netflix were able to clear up that it will be a first look at Myers' new comedy series The Pentaverate, which a press release revealed will drop on Wednesday, March 16, at 5:55am PT.
The Pentaverate series synopsis reads: "What if a secret society of five men has been working to influence world events for the greater good since the Black Plague of 1347? As this new series begins, one unlikely Canadian journalist finds himself embroiled in a mission to uncover the truth and just possibly save the world himself. Remember, the Pentaverate must never be exposed."
MOVIEWEB VIDEO OF THE DAY
The new series has been created and executive produced by Myers, who will also play seven roles – yes that's right, seven. Starring alongside the many Myers will be Ken Jeong, Keegan-Michael Key, Debi Mazar, Richard McCabe, Jennifer Saunders, and Lydia West. Although there is not a lot else known about the series, it seems like that will change on Wednesday, but in the meantime it would be foolish for fans not to follow Myers' new Instagram account for more teases and likely some clips from the show in the coming weeks.
Related: Mike Myers Would Love to Do Austin Powers 4
Mike Myers Has Been Out of the Spotlight For a While Now, But it Looks Like He's Back in a Big Way
Since his last outing as Shrek over a decade ago in Shrek Forever After, Myers has taken a step back in his acting roles, having appeared in only a select few movies including a small role in Bohemian Rhapsody, and in archival footage of Dr.Evil and Austin Powers in Space Jam: A New Legacy. However, he has recently seemed to hint at returns to some of his most iconic characters, having appeared on Saturday Night Live in a new Wayne's World skit, and this year appearing as Dr. Evil in a Super Bowl commercial.
As well as taking multiple leads in The Pentaverate, Myers will also star in a currently untitled David O. Russell movie, which is currently in post-production. While it is true that a few of Myers movies in the naughties failed to set the box office alight, with particular mention needing to be made to The Cat In The Hat and The Love Guru, Myer's step back from the limelight may well have helped give him a bit of time to prepare for a new phase in his movie life. There has been a lot of renewed interest in movies such as Wayne's World and Austin Powers, with many fans questioning whether it could be time for a new installment of one or both franchises.
All of that of course is for the future, as Myers attention is clearly now focused on his upcoming Netflix series, and it will be interesting to get a first look at The Pentaverate in the early hours of Wednesday morning, depending obviously where you are in the world. With there being no release date for the series currently known, it is likely that the announcement could shed some light on when exactly we will see the show drop on Netflix as well.
Alec Baldwin Tried to Finish Filming Rust Before Wrongful Death Lawsuit
Read Next
About The Author
Anthony Lund
(1807 Articles Published)

Anthony Lund is an author, songwriter and puppeteer from a small village in the U.K. with an avid love of all genres of TV and film. As well as keeping up with the lastest entertainment news and writing about it for MovieWeb, he works as a video editor, voice over artist and production designer. A child of the 80s, he is the owner of almost 2000 books, more toys than his children, three Warner Bros. Store Gremlins and a production used Howard The Duck movie script.
You can view the original article HERE.