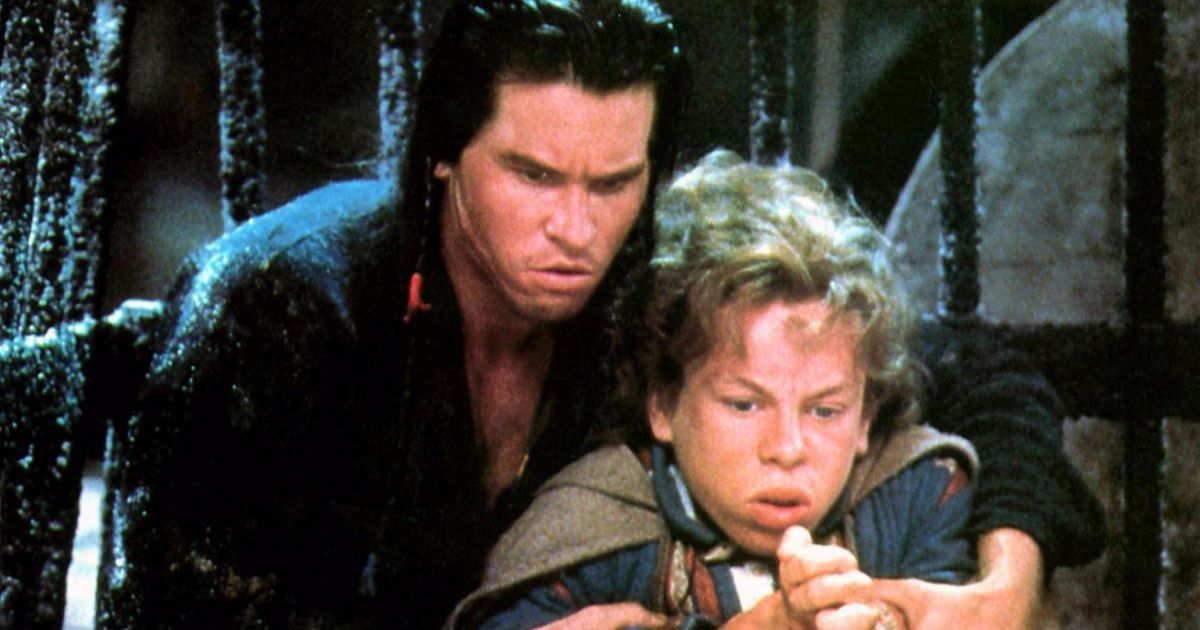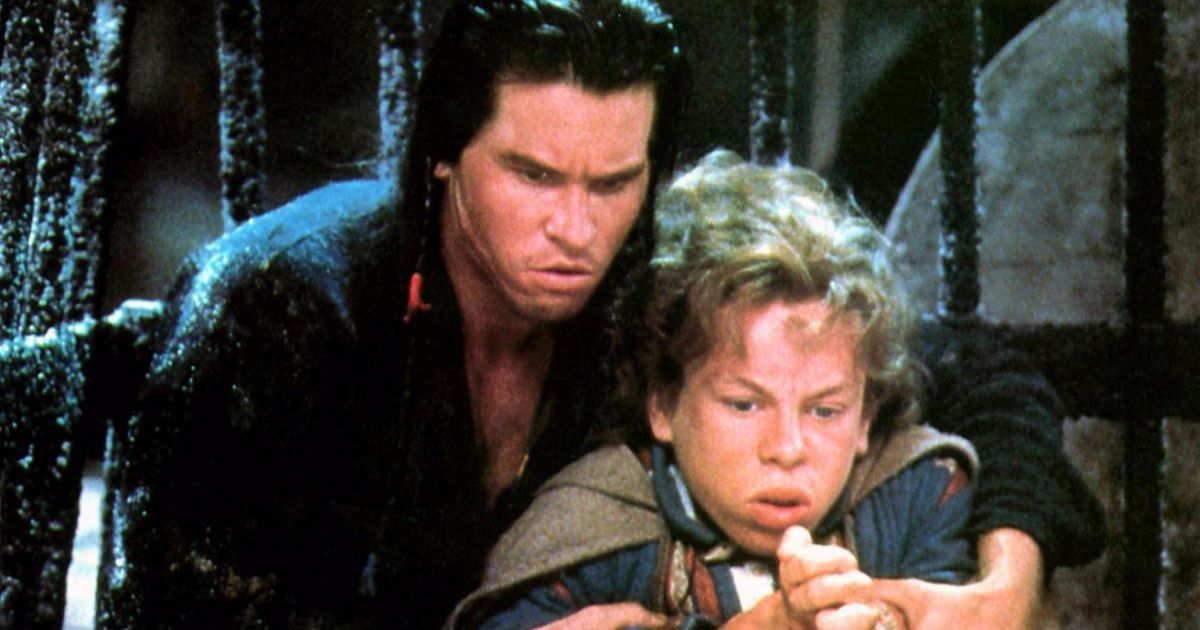 Willow showrunner Jonathan Kasden says there was never a time he intended to kill of Val Kilmer's character.
MGM/UA Distribution Co.
Willow returns to screens at the end of this month in a brand new sequel series that sees Warwick Davis once again wielding the wand of Willow Ufgood. However, when the show was announced, fans wanted to know just one thing — would Val Kilmer's Madmartigan feature in the series at all? The answer to that, according to showrunner Jonathan Kasdan, has always been yes, even when it looked like fate was conspiring against the actor being able to continue being a part of the show.
Val Kilmer made a huge impact this summer with a small but massively appreciated cameo appearance in Top Gun: Maverick that saw his character Iceman reunite with Tom Cruise's Maverick in a moment that melted the hearts of Top Gun fans everywhere. After suffering a long battle with throat cancer, Kilmer's ability to speak has been severely impacted, which was something that worked into the story of this year's Top Gun sequel. When it comes to the fantasy world of Willow, that would not have been as simple to do, and in addition to that, other forces seemed to be at work to thwart Kilmer's return to the show. However, as Kasdan told Vanity Fair, they persevered to ensure that Madmartigan is part of the series. He said:
MOVIEWEB VIDEO OF THE DAY
"I approached Val the moment there was any momentum around this. I told him instantly that I wanted him to be a part of the story. He really wanted to be, and he was determined to be. And like a lot of things that happened, COVID made him flying to Wales in that moment very hard. It seemed too sad to all of us, and frankly not right for the story we were telling, that Madmartigan was dead, and as a result, he is not in this world. He comes back by the end of the season in as meaningful a way as we felt we could, while leaving the door open to continue to build it out."
Related: Willow: Why Fans of the Original Film Are Excited for the New Disney+ Series
Would Fans Want the World of Willow Without Some Presence of Madmartigan?
MGM/UA Distribution Co.
Every belated sequel has questions about who it can and should bring back to a franchise. Last year, Ghostbusters: Afterlife had to work out how to please fans and honor the memory of Harold Ramis, with the actor having passed away in 2014. With Willow, there was an obvious hurdle in how to deal with the character of Madmartigan, with the unlikely hero having been such a core component of the original movie but Val Kilmer was not able to fully reprise his role for the series.
For the most part, it was confirmed early on that the spirit of Madmartigan would be felt in the series thanks to the inclusion of Joanne Whalley reprising her original role of Sorsha. At the same time, Ruby Cruz takes on the role of Madmartigan's daughter, Kit, to maintain his legacy throughout the new show. How Kilmer's character will be worked into the end of the series and where this leaves his potential return in the future is something that not even the mystic powers of Willow can yet see.
Willow debuts on Disney+ on November 30.
You can view the original article HERE.