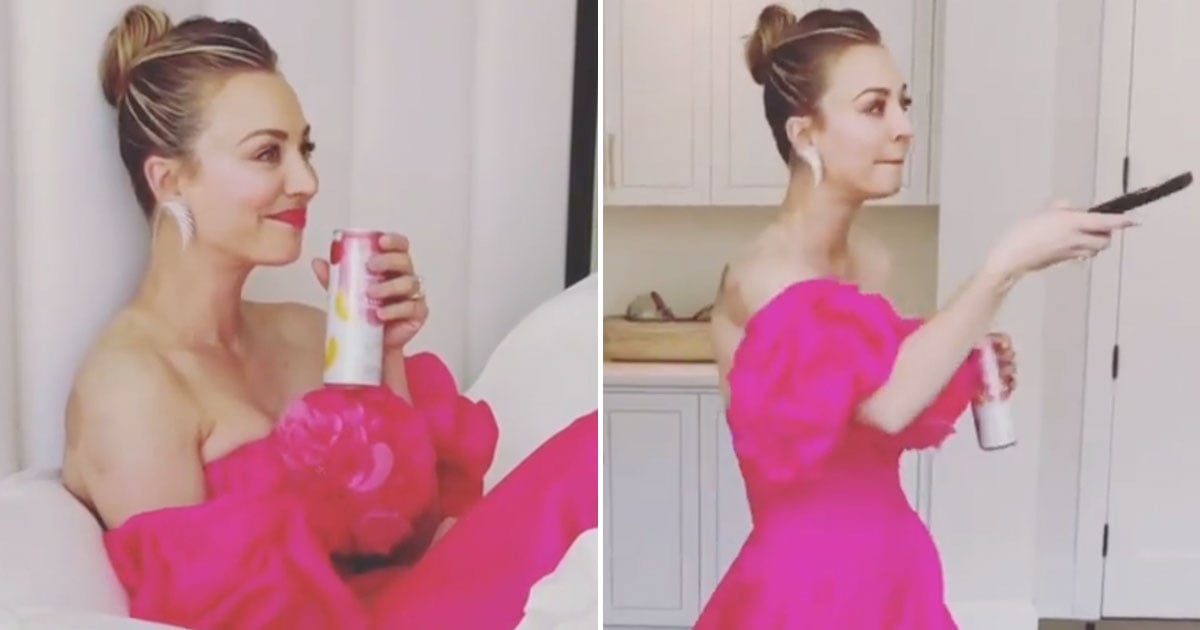 The 2021 SAG Awards saw some epic wins for actors like Minari's Yuh-Jung Youn and some stunning fashion looks all around. To commemorate the extravagant evening, The Flight Attendant star Kaley Cuoco decided to celebrate the best way she knew how: with booze and her "favorite show," Schitt's Creek. "OK, SAG Awards are over. Now, I can get back to my favorite show," Kaley said in a video posted to her Instagram account on Sunday.
With a bottle of Champagne and a canned cocktail in hand, Kaley crawled straight back into bed — not even bothering to change out of her electrifyingly pink Prabal Gurung dress — and hit play on her TV. Considering that Schitt's Creek has had a memorable award season over the last year, to say the least, we can't blame her. See Kaley's incredibly relatable post-SAG Awards "party" here.
You can view the original article HERE.