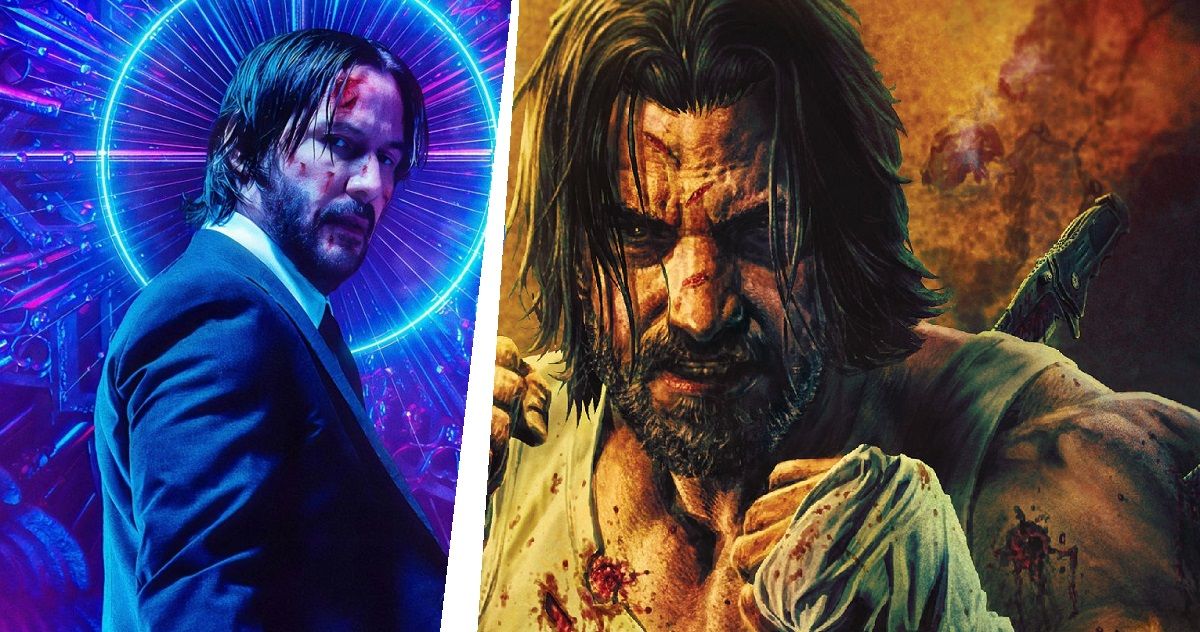 Action movie superstar and breathtaking actor Keanu Reeves is considering sitting in the director's chair for the upcoming adaptation of his comic book, BRZRKR. In an interview with Collider, Reeves revealed that he has now received the script for the action outing, a script that was recently completed by writer Mattson Tomlin. "I got it yesterday or two days ago. I haven't read it yet," Reeves said, adding that it's still "early days" but that there is a "33%" chance of him helming the Netflix project.
"I know how it's a lot of work, but the film that I directed, Man of Tai Chi, was born, I became the director because I was part of the writing process, and I didn't want to hand it over. I was like, oh, okay. I have to direct this. I'm not quite there yet on 'BRZRKR'. I have to read the script, but I'm also interested in having a collaborator and what they could bring to it."
While Keanu Reeves is known for his roles in the likes of The Matrix, John Wick, and countless other action and sci-fi offerings, the actor has directed once before with the 2013 martial arts flick Man of Tai Chi. Reeves reveals that the reason he took on directing duties for Man of Tai Chi was that he did not want to hand the movie over to someone else, and considering that BRZRKR is a comic book written by Reeves and Matt Kindt, the same could very well happen again.
MOVIEWEB VIDEO OF THE DAY
Certainly, should Reeves take the helm, it will ensure that the live-action adaptation of BRZRKR remains exactly what he wants to see take shape.
BRZRKR Will Follow Keanu Reeves as an Immortal Warrior
BRZRKR by Boom Comics
Based on the "brutally violent, epic comic book saga" written by Keanu Reeves alongside New York Times best-selling co-writer Matt Kindt (Folklords, Justice League of America), with art by Ron Garney (Wolverine, Captain America), Eisner and Harvey Award-nominated colorist Bill Crabtree (BPRD), and letterer Clem Robins (Hellboy), BRZRKR will follow an immortal warrior's 80,000-year fight through the ages.
The man known only as "B" is half-mortal and half-God and is cursed and compelled to violence, even at the sacrifice of his sanity. After wandering the world for centuries, this mysterious mercenary may have finally found a refuge – working for the U.S. government to fight the battles too violent and too dangerous for anyone else. In exchange, he will be granted the one thing he desires – the truth about his endless blood-soaked existence…and how to end it.
One thing that Reeves is determined to see is BRZRKR being rated R, something that he has stated Netflix also wants. "We're working with Netflix who have been very cool," Reeves said following the announcement of the project. "They're going to let us do an R-rated story which is cool. My ambition or hope is not to do a filmed version of the comic book so that they'll have things in common, definitely the main character and his kind of rule set, but that we can take it to other places as well."
Keanu Reeves will first reprise the role of action icon John Wick in John Wick: Chapter 4. Directed by Chad Stahelski and starring Keanu Reeves, Donnie Yen, Bill Skarsgård, Laurence Fishburne, Lance Reddick, Clancy Brown, Scott Adkins, Hiroyuki Sanada, Ian McShane, Shamier Anderson, and Rina Sawayama, John Wick: Chapter 4 is scheduled for release on March 24, 2023.
You can view the original article HERE.