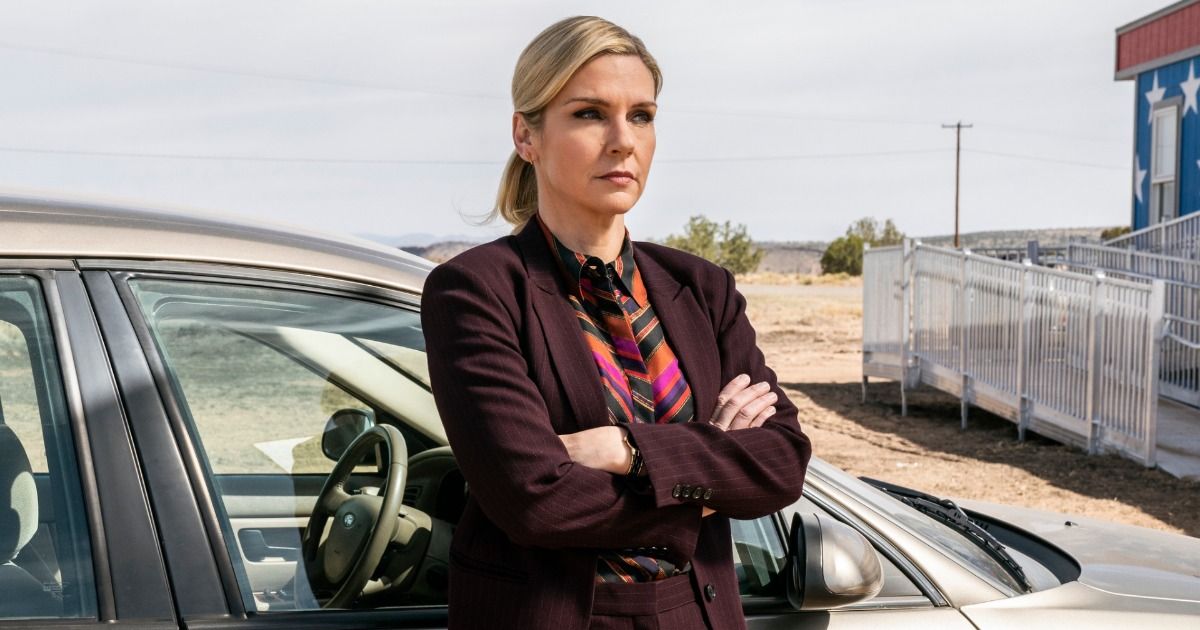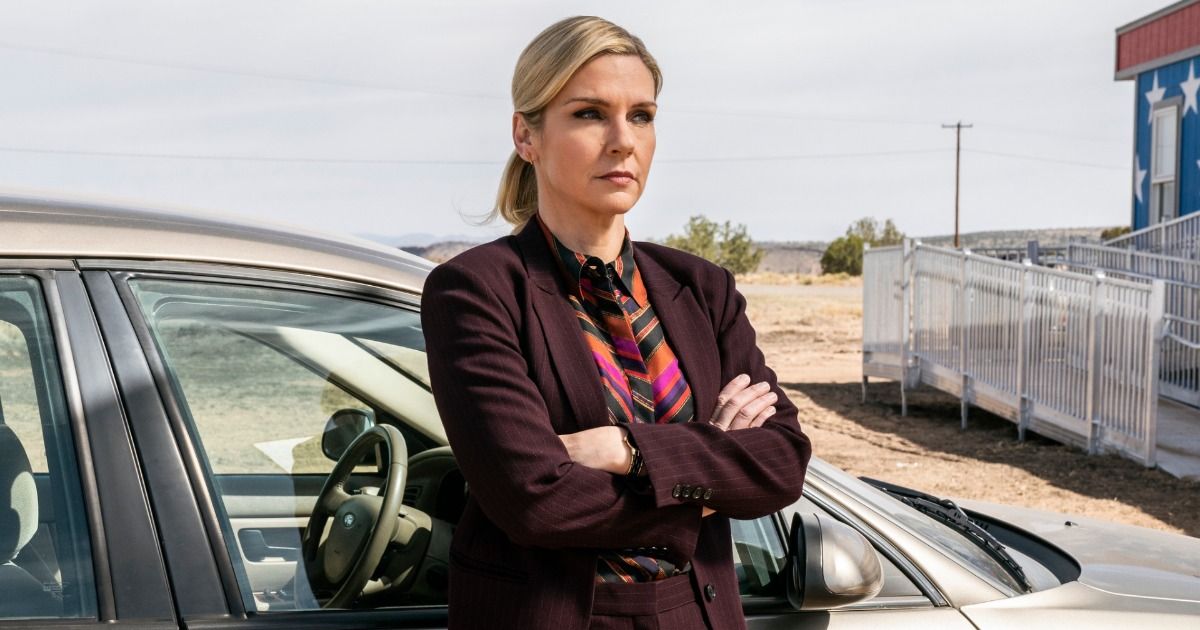 One of the biggest mysteries heading into the sixth and final season of Better Call Saul concerns the fate of Kim Wexler. Portrayed by Rhea Seehorn, Kim has become a fan favorite over the years despite not being included in the original Breaking Bad series. While we know what happens to many other Saul characters, given that this is a prequel, it's still unknown where Kim has gone during the Breaking Bad timeline.
Speaking with Entertainment Weekly, Seehorn was able to provide a few hints about Kim's path in season 6. The actress suggests that a day of reckoning is around the corner for Kim, and the results conjure up all sorts of emotions. Holding back on specifics, Seehorn assures fans that the Better Call Saul final season will leave fans breathless, but because it's so vague, it's hard to tell whether that's good or awful news for Kim Wexler.
MOVIEWEB VIDEO OF THE DAY
"She cannot keep the internal and the external separate any longer. Kim's compartmentalizing was always going to have a reckoning day — and it comes. Devastating, thought-provoking, suspenseful, beautiful, nail-biting, and hilarious. It is a breathless, thoughtful, stunning, and shocking season."
We last saw Kim Wexler plotting revenge against Howard Hamlin (Patrick Fabian) because of his history with her and Jimmy/Saul (Bob Odenkirk). At this point, even Jimmy was suggesting that maybe they were taking things too far, but Kim appeared to be adamant. Seehorn won't say what happens for sure but notes that all of this will be explored in the show's final episodes.
"I can't say exactly what [Jimmy and Kim] proceed or don't proceed with, coming out of season 5. But I can say that thread is not dropped as far as this exploration of how much of Kim's behavior is what was always there and uncovered, versus how much of Kim's behavior is ignited by Jimmy. And vice versa. It's a very exciting but anxiety-inducing ride to watch them go on. Especially her."
Related: Better Call Saul: Why Lalo Salamanca is Season 6's Biggest 'X' Factor
Will Kim Wexler Die in Better Call Saul?
AMC
Many viewers are concerned that Kim Wexler won't make it past season 6 of Better Call Saul alive. That could possibly explain why she's nowhere to be seen in Breaking Bad. It's also just as possible she has a falling out with Jimmy/Saul and skips town. For all we know, she's still around in Albuquerque as well, just kept secret from all of Saul's criminal cohorts until he skips town without her. Whatever happens, it's not going to be a pleasant ending for the couple.
"I can't even articulate how grateful I feel about fans' perception of my character and my performance of this character. I feel the concern. I am stopped on the street with the concern… I would tell them that I, too, was concerned for Kim. And now that I know the ending, I'm going to let you go on the ride yourself."
Fans are also waiting to see what happens with the show's other original characters, such as Tony Dalton's Lalo, Michael Mando's Nacho, and Patrick Fabian's Howard. None of them appear in Breaking Bad so their fates are also a mystery. We'll find out very soon. The sixth and final season of Better Call Saul premieres on AMC on April 18, 2022.
Carnival Row: Why We Can't Wait for Season 2
Read Next
About The Author
Jeremy Dick
(5501 Articles Published)

Jeremy Dick has been a writer and editor since 2014. He is a self-professed horror expert, pop culture enthusiast, and Bob Saget fanatic.
You can view the original article HERE.