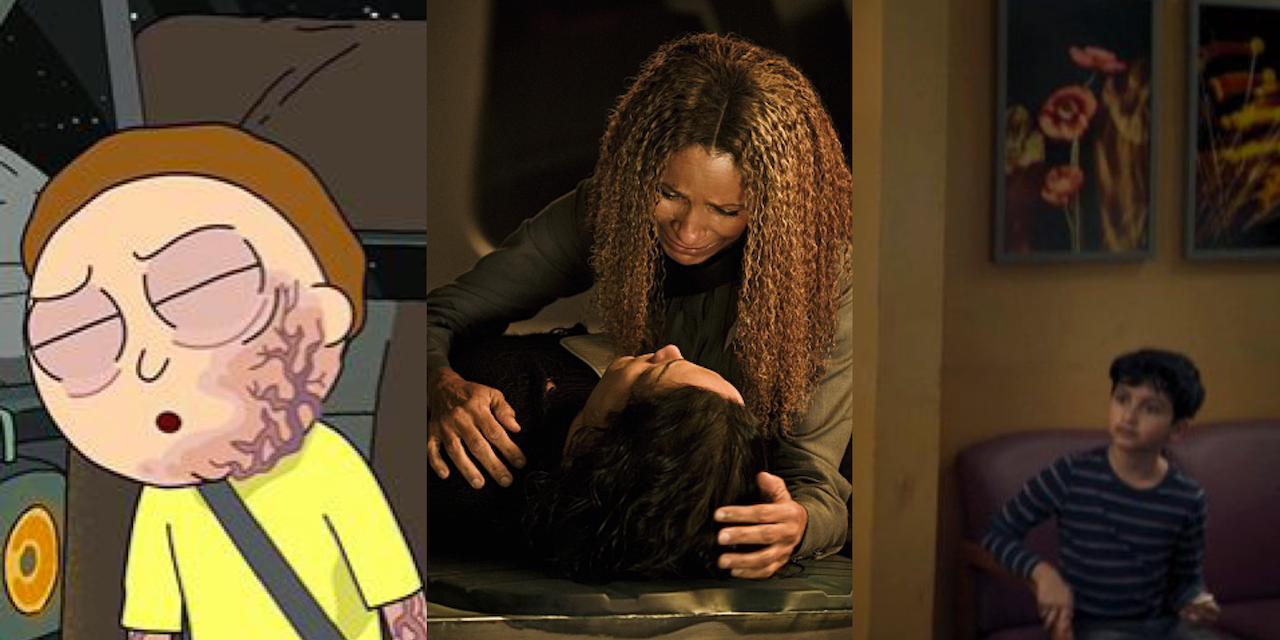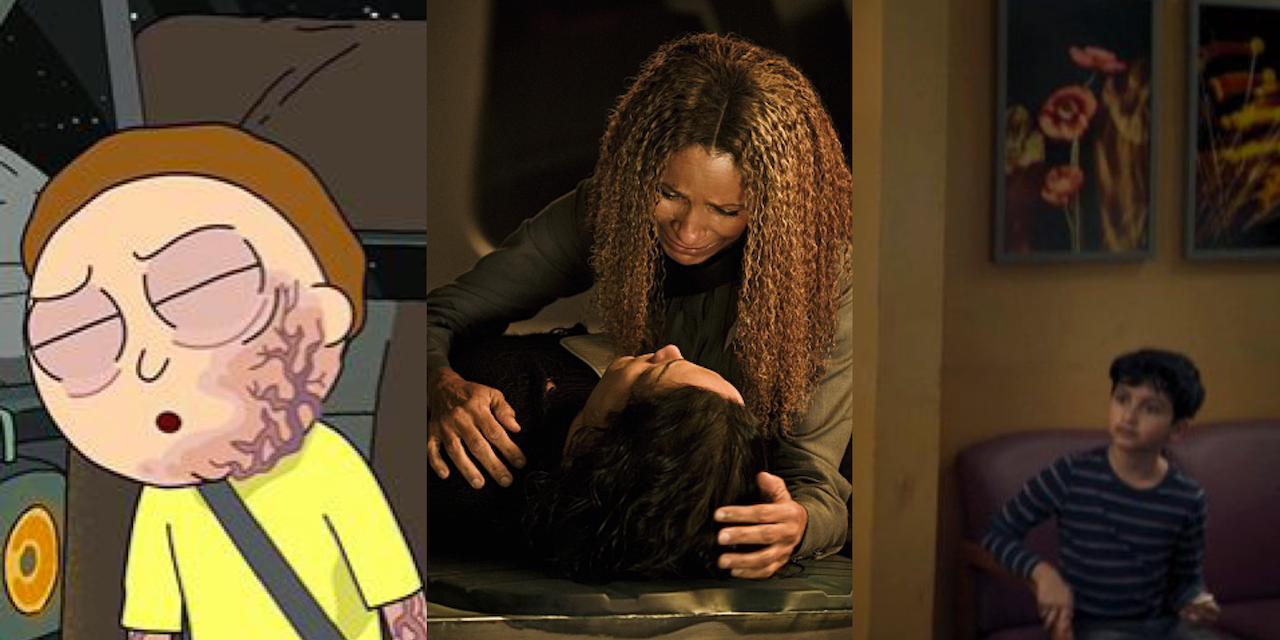 This article includes spoilers for the most recent episode of Star Trek: Picard, released for streaming on Thursday, March 17th, 2022.In the third episode of Star Trek: Picard, "Assimilation," a line of dialogue revealed that the animated Adult Swim series Rick and Morty exists in Star Trek's timeline. While the Easter egg is amusing in and of itself, it also highlights some major connections between the two shows! (Remember, this episode of Picard takes place in 2024.)
The dialogue takes place during the third act of "Assimilation," after Cristobal Rios (Santiago Cabrera) has been taken to Clinica Las Mariposas to receive treatment from Doctor Teresa Ramirez (Sol Rodriguez). Present at the clinic is the son of Dr. Ramirez, Ricardo (Steve Gutierrez), who becomes interested in the new patient thanks to his enigmatic (but clearly futuristic) communicator badge.
MOVIEWEB VIDEO OF THE DAY
During the episode's third act, Dr. Ramirez says to her son (in Spanish), "And finish your homework or no Rick and Morty." The line confirms that the series, co-created by Dan Harmon and Justin Roiland, exists in the 21st century on Star Trek's timeline. However, this isn't the first connection between the animated comedy and one of TV's most fantastic science-fiction franchises!
The Black Mountain is Mike McMahan's Brainchild
Paramount+
One of the currently ongoing animated Star Trek shows, Star Trek: Lower Decks, was created by Rick and Morty alum Mike McMahan. In the third episode of the second season of Lower Decks, "We'll Always Have Tom Paris," a reference to Rick and Morty may have already occurred.
In that episode, Ensign Samanthan Rutherford (Eugene Cordero) is confounded by a mystery: if Lieutenant Shax (Fred Tatasciore) died during the events of the first season finale, how is he alive and walking around the U.S.S. Cerritos? While Ensigns Beckett Mariner (Tawny Newsome) and Bradward Boimler (Jack Quaid) assure Rutherford that "bridge crew always comes back" and therefore he shouldn't question the resurrection, Rutherford won't rest until he has answers.
Eventually, he confronts Shax, who explains the events leading up to his return in excruciating detail. While the audience isn't privy to most of the conversation, the opening of the explanation is audible, and Shax states that after death, you go to "The Black Mountain," a spiritual battleground.
This line recalls dialogue from Rick and Morty season four episode five, "Rattlestar Ricklactica," during the time at which McMahan was an executive producer on the series. Morty (Roiland) is bitten by a venomous extraterrestrial snake in the first act of that episode. As the venom works its way through his system, he tells Rick (Roiland), "I'm dying, Rick! I can see the Black Mountain!"
In an interview with Geek Girl Authority, McMahan offered an explanation for the Black Mountain: "Everything I've ever written on, every show I've ever written on when a character is either dead or dying or being brought back to life, they reference the Black Mountain. It's like my Stephen King's Dark Tower."
Childe Elnor to the Black Mountain Came?
Trae Patton/Paramount+
After being shot to death in the third episode of Picard, Elnor (Evan Evagora) may be visiting the Black Mountain as we speak! Will he be resurrected by the conclusion of the season (like so many bridge crew members before him)? New episodes of Picard are available for streaming on Paramount+ on Thursdays.
How Picard and Professor X Impacted Patrick Stewart's Private Life
Read Next
About The Author
Rebecca Kaplan
(123 Articles Published)

Rebecca Kaplan (she/he) has a JD and an MS but believes comics do more good than law. His work can be found at Prism Comics, MovieWeb, Geek Girl Authority, PanelxPanel, StarTrek.com and Comics Bookcase, and in Double Challenge: Being LGBTQ and a Minority, which she co-authored with his wife, Avery Kaplan.
You can view the original article HERE.