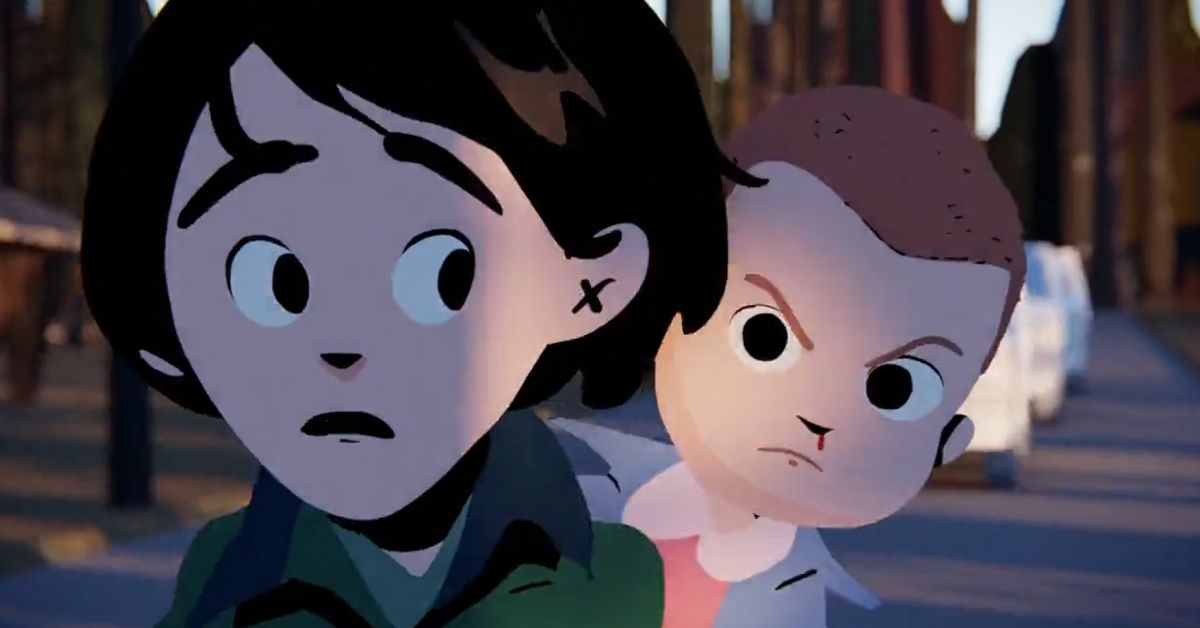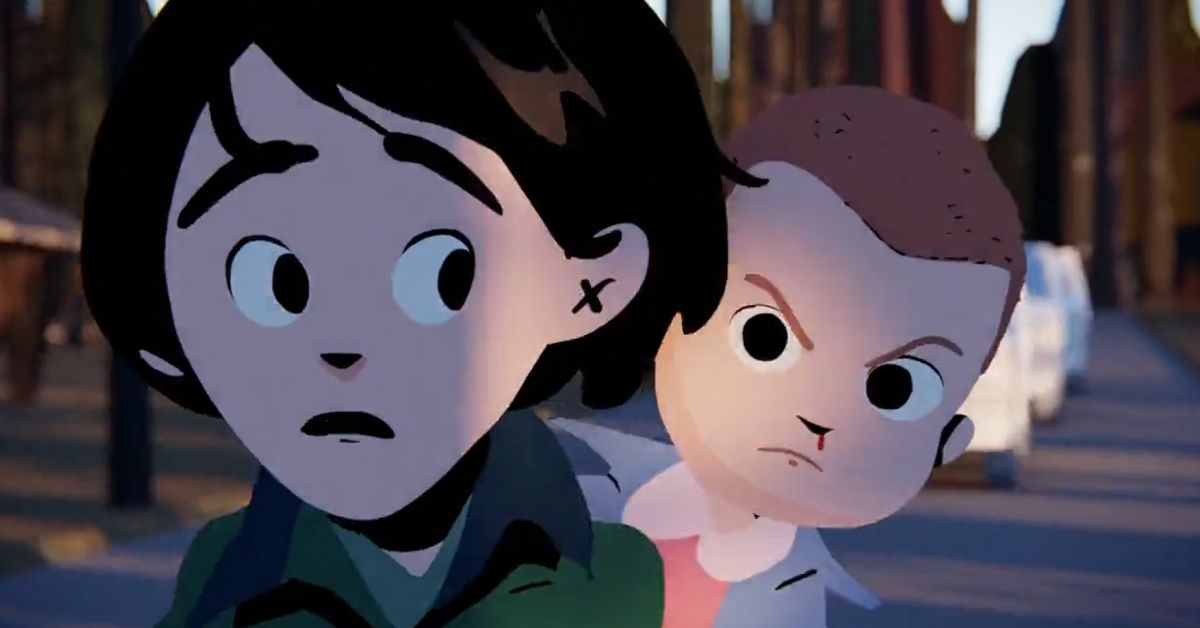 Audiences are chomping at the bit for more Stranger Things. With season 4's premiere closing in, Netflix has given audiences a special treat to hopefully stave off hunger pains. It's a newly animated teaser of the infamous chase scene in season 1! You can check it out below.
The clip in question is a gorgeously re-animated twist on that now-famous chase scene from season 1, episode 7, "The Bathtub." Mike, Eleven, Dustin, and Lucas are fleeing on bikes, chased by disguised vans from the Hawkins National Laboratory. The boys are soon cut off by an extra van, but Elven uses her powers to flip the vehicle straight over their heads, not only giving them a clear path but blocking the way for their pursuers. The scene was one of the most talk-about moments in the then-new show on Netflix in 2016. Many viewers online compared it to the bike flying scene in E.T. but with a fresh, dark twist!
MOVIEWEB VIDEO OF THE DAY
This animated clip puts a new twist on the scene and well as pay homage to the unforgettable moment. The background is animated with a 3D look, while the characters and vehicles look like paper cutouts. The blend of styles makes it look like we're watching a child's diorama come to life, which perfectly matches the childlike whimsy of the series as well as the nostalgic movies and shows of the 80s it pays homage to. The animated sequence isn't shot-for-shot re-created either. We are treated to some fun zoom-in shots to Dustin's pounding heart as he screams, as well as Eleven's working brain as she lifts the car.
Related: The Best Netflix Shows About High School Life and Being a Teenager
Some Strange Cartoons
In their original tweet, Netflix credits the studio SMOG for "turning Saturday upside down". SMOG stands for Santiago Motion Graphics. The studio is based in Santiago, Chile. This isn't their first go-around with studios, the team has done work on various music videos, web videos, and commercials. Their work ranges from graphics to character animation.
As for Stranger Things and Netflix, perhaps this won't be a one-off experience. When Twitter user @st4iscoming asked, "What happens next Saturday?" The official Twitter account for Stranger Things responded with "another cartoon up my sleeve," hinting at this possibly being the first in a series of re-animated segments from the show. While it's unclear if SMOG will be involved in the next chapter, their signature style absolutely fits the fun but scary tones of the original series.
Stranger Things season 4 is currently slated for release in the form of two volumes. Volume 1 is scheduled for release on May 27th, 2022 while Volume 2 will follow on July 1st, 2022. The series will consist of nine episodes and will be produced by the Duffer Brothers and Shawn Levy, Dan Cohen and Iain Paterson. When asked if this would be the end of the show in 2020, Ross Duffer responded with the following to the Hollywood Reporter.
"Season 4 won't be the end. We know what the end is, and we know when it is. [The pandemic] has given us time to look ahead, figure out what is best for the show. Starting to fill that out gave us a better idea of how long we need to tell that story."
Samuel L. Jackson Reveals Why He Doesn't Think He Will Star in a DC Movie
Read Next
About The Author
Caroline Miller
(95 Articles Published)

Caroline is a longtime admirer of film, music and the arts. She's been giving movie opinions online (warranted or not) for over a decade, and putting those thoughts to Movieweb since early 2021.
You can view the original article HERE.