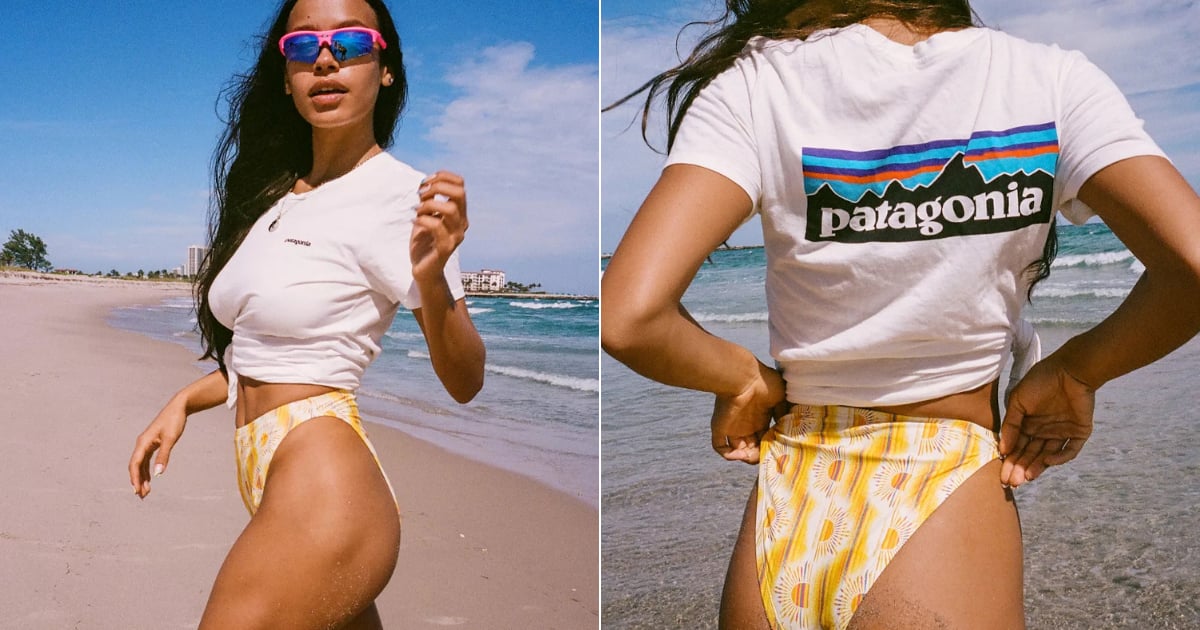 The very first time the temperature climbs above 60 degrees, you can find me on my go-to swim sites, scrolling through all the new arrivals. It seems like this year, there's a desire for swimsuits and an urge to shop fresh trends like never before. That could be because we spent a good chunk of quarantine laying low around the house in our "swimwear-turned-loungewear," as we liked to call it, and we're committed to that vibe wholeheartedly.
There are so many fun takes on classic silhouettes this season, we don't even know which to try first! The one shoulder style gets a bold upgrade, some with double straps that run across the chest and add some edge. As far as patterns go, we're seeing a return to the '70s with ditsy florals and paisley offered in bohemian, earth tones. If you love girlie suits, try out a smocked bikini with pouf sleeves, and if you're sporty, you'll love the lace-up designs we've gathered below.
If you know exactly what you're interested in shopping, you can hop ahead to the proper category, or scroll through our wish list of bikinis and maillots one by one.
You can view the original article HERE.