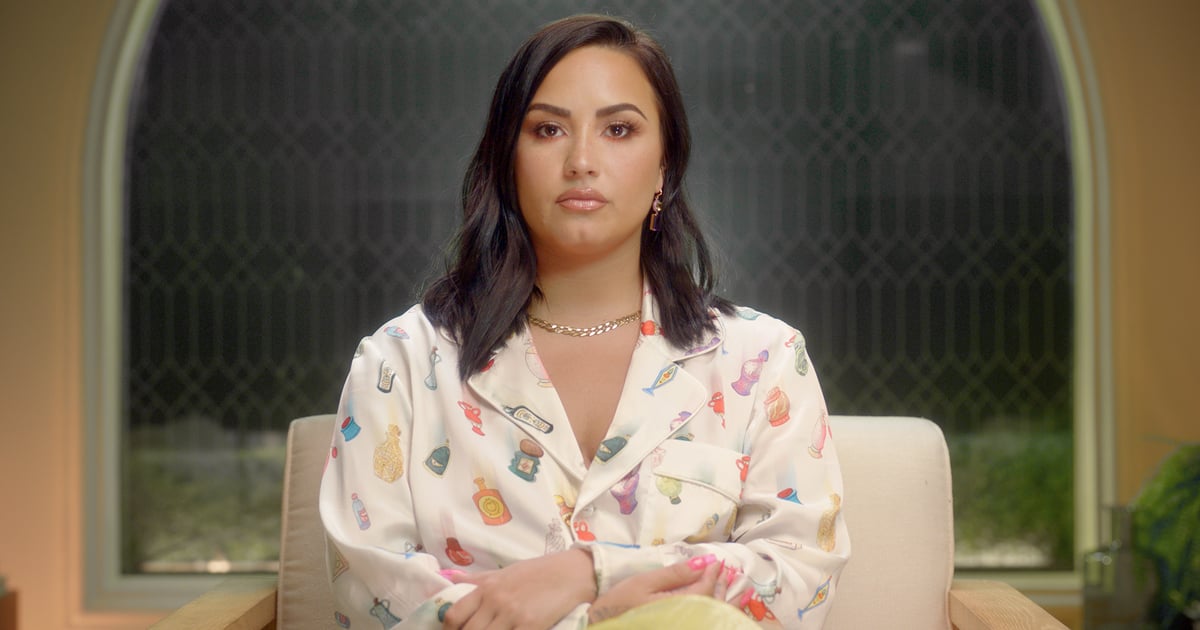 How do we love Demi Lovato? Let us count the ways.
When we don't have her mood-boosting singles on repeat, you can find us waxing poetic over her unfiltered honesty, her remarkable strength, and the impeccable manner in which she expresses herself through her personal style — all of which are on full display in the singer's new YouTube docuseries, Demi Lovato: Dancing with the Devil.
The four-episode doc shines a light on Lovato's life over the past three years, holding nothing back as she bravely sets the record straight on topics relating to substance abuse, eating disorders, her near-fatal drug overdose in 2018, and her road to recovery. Each episode is raw and incredibly vulnerable, with members of Lovato's family and team also providing their own candid accounts.
Admittedly, Lovato's style is far from the biggest takeaway of the series, but is nevertheless worth revisiting. The eclectic mix of present-day looks and throwbacks to her 2018 tour all serve to highlight her unmatchable courage and perseverance through tough times, whether it's a sparkly boxing robe or a floor-length superhero cape. In one particularly raw scene, Lovato shares how she doesn't feel comfortable with her body onstage after gaining weight. "There's just so much pressure as a female in the industry to look a certain way and to dress a certain way . . . it's really triggering," she says.
Keep reading to see some of Lovato's most inspiring fashion moments, and watch Demi Lovato: Dancing with the Devil starting today exclusively on Lovato's YouTube channel.
You can view the original article HERE.