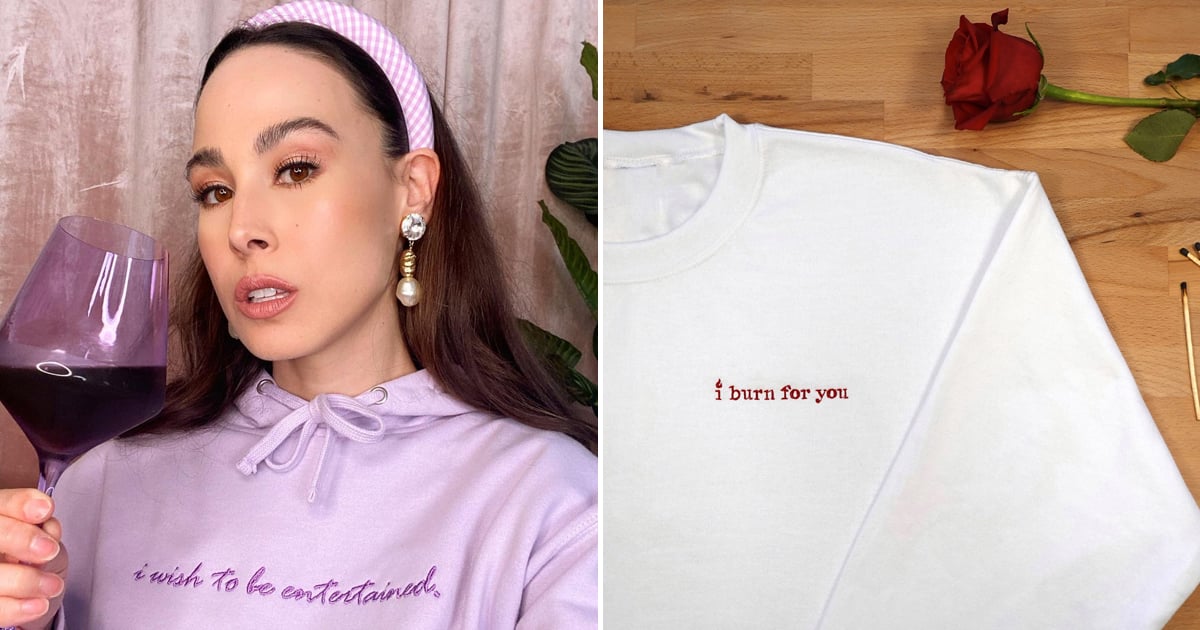 Meena Harris doesn't usually like period pieces. In fact, the vice president's niece admits she's not much of a binge-watcher at all. *Cue a collective gasp.* Yet, somehow, Shonda Rhimes's Bridgerton left such an impact on her that she's considering her first-ever series rewatch. More importantly, Meena also teamed up with Netflix to create a collection of sweatshirts inspired by the Regency-era drama. That's right, dear reader, you can be the "diamond of the season" in a cozy crewneck even Queen Charlotte would have to smile at.
In an interview with POPSUGAR, Meena explained how she hopes her Phenomenal x Bridgerton collection builds upon the "genius" Shonda created with a diverse cast and dynamic female characters. Meena and her team, in collaboration with designer Chantal Strasburger, chose key quotes from the show with an added layer of nuance for their colorful embroidered sweatshirts. At first glance, fans might only recognize the romantic drama behind lines like "I burn for you" or "I wish to be entertained," but Meena said the quotes actually hold a deeper meaning that celebrate women.
With every Phenomenal collection, Meena aims to give women — especially women of color — an opportunity to wear the conversation of the moment on their sleeve. For example, the new "Dear Reader" sweatshirt clearly references Lady Whistledown, but Meena said it's also about women "speaking and having opinions and observations, and people listening and having an audience." She hopes female writers especially are drawn to this piece and feel "empowered" in their work.
You can view the original article HERE.