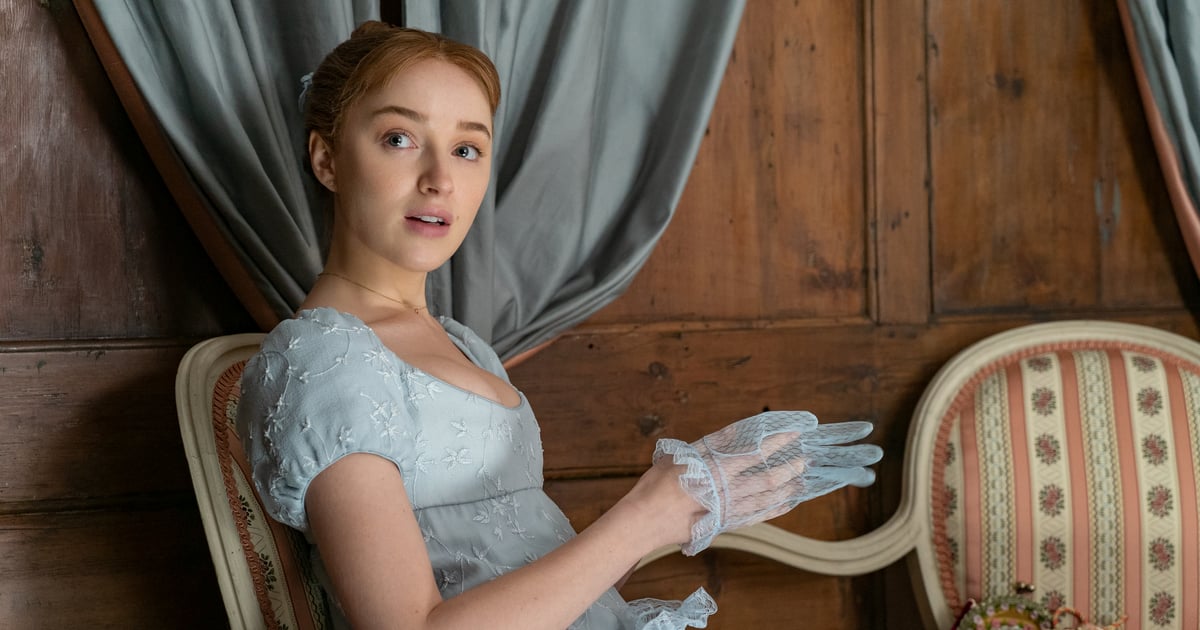 When you binge-watch Bridgerton, one of the first things you'll surely notice is the epically gorgeous fashion. The dresses that adorn characters like Queen Charlotte and Lady Danbury are both elegant and regal, and frankly, we can't stop staring at them — especially the Wedgewood Blue floral dress that Daphne Bassett (Phoebe Dynevor) wears in the second episode. If you're as obsessed with the Netflix period drama as we are, here's a steaming hot piece of gossip: you can now purchase a replica of the aforementioned dress, appropriately named the Regency Bridgerton Evening Gown ($420) on Etsy, and it looks exactly like the actual dress Daphne wears in the show.
Let's rave a little: from the beautiful blue shade to the intricately woven flowers, this dress is literally perfect. And because it's relatively loose-fitted, it's sure to be comfortable too, which makes buying it even more tempting. While I've never been lucky enough to attend a royal ball, this dress conjures up fond memories of prom and teen dances. In other words, I can't help but smile big when looking at this gown, even from my computer screen.
If you decide to take the plunge, why not double down on the Bridgerton vibes and throw in some Wedgewood Blue décor items for your apartment too? You'll feel as if you've been suddenly transported to 19th-century London, schmoozing with the ever-so-dreamy Simon, and really, what's better than that? Scroll through to get a closer look at the dress of our Bridgerton dreams.
You can view the original article HERE.