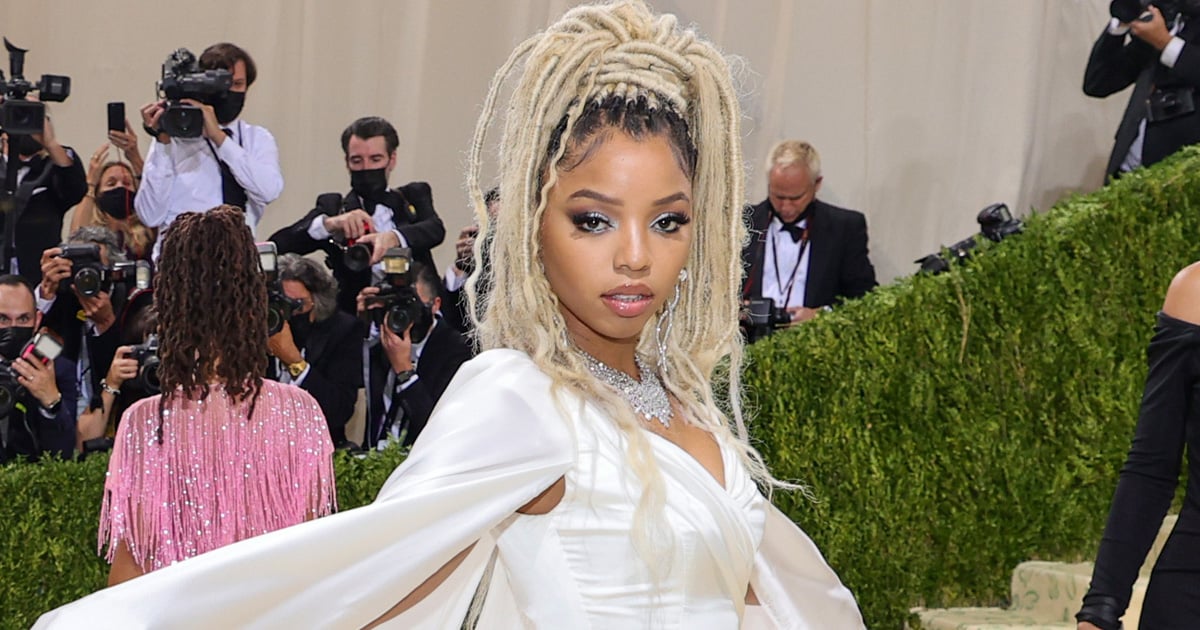 Ahead of releasing her debut solo album, "Have Mercy," Chloë decided to get fans hyped by teasing her new single, "Treat Me," on TikTok. "oh i make me feel so nice 😛🥰 #treatme," she captioned a video of herself twerking from innovative postions in her bathroom while brushing her teeth. As the song prepares to cut out, Chloë's getting-ready outfit transforms into a cherry-red cocktail dress covered in shimmering red sequins. "yassss 🤣❤️," Halle Bailey commented, the first of many to applaud Chloë's self-love challenge.
Fans quickly dueted the sound with their own dance videos and outfit swaps, switching from pajamas to sexy eveningwear in seconds. A spinoff of TikTok's 2020 "Bad Thing" challenge, Chloë's video is basically the perfect getting-ready mood boost. But she's managed to keep quiet about the album's upcoming release date, leaving eager listeners on the edge of their seats — and now on the edge of their bathroom sinks — as we patiently await a full tracklist.
Chloë first gave fans a taste of "Treat Me" in a YouTube video posted on March 2. "Treat me like I treat me, love me like I love me, completely and deeply," she sang while wearing a crystal-embellished bodysuit. Two days after teasing "Treat Me" on TikTok, Chloë shared photos of herself in the recording studio. "finishing touches . . . 🎶," she captioned the Instagram post, hinting that the finished project will be ready to hit streaming platforms soon.
Solo or out with her rumored boyfriend, Gunna, Chloë never fails to impress with her eye-catching ensembles on or off the red carpet. Whether you're in the mood to dance or just looking for some outfit inspiration, check out her original "Treat Me" TikTok here and see how fans are having fun replicating the challenge ahead.
You can view the original article HERE.