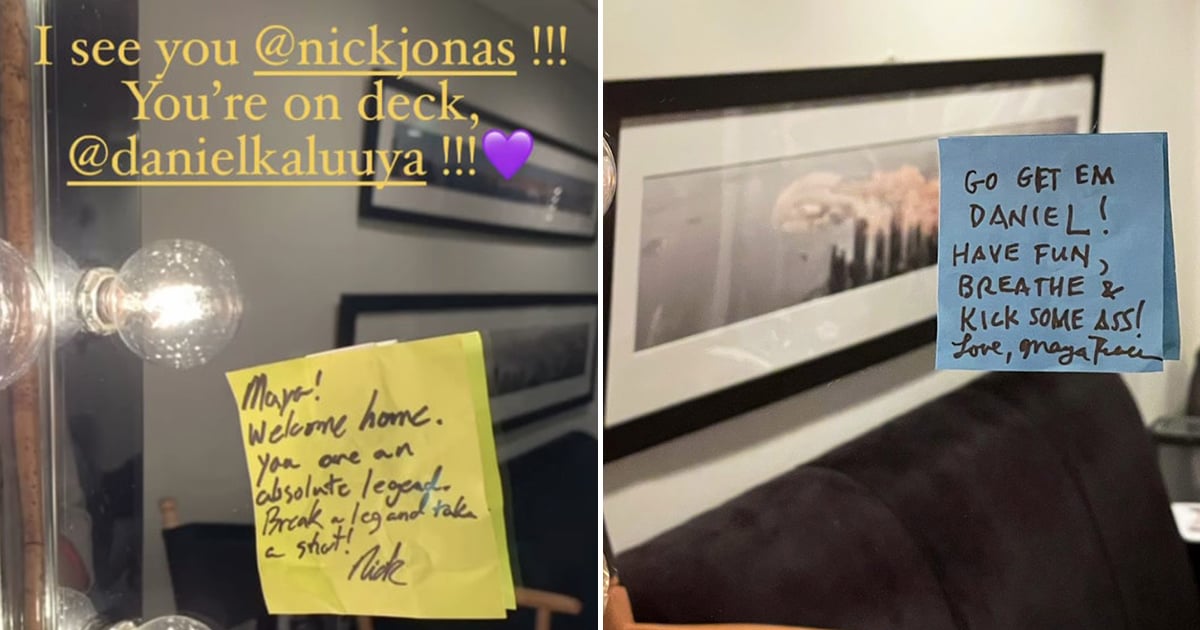 When Dan Levy hosted Saturday Night Live on Feb. 6, he not only made his SNL debut, but he restarted a sweet host tradition. "It's interesting because I feel like I didn't start it, I simply restarted something," Dan told POPSUGAR. "Backstage there was a little note from Woody Harrelson to Phoebe Waller-Bridge and I asked what it was and they said, 'Oh, it was just like a little note of encouragement that Woody left for Phoebe.' And I thought, 'What a lovely gesture, why not pick it up and run with it?' So I asked if I could leave one for Regina. I think, technically, I simply restarted what I hoped would become a lovely little chain reaction. It took a year and a half in between, but we got it going."
Knowing that Regina King would be hosting next, Dan passed the baton by leaving her a note of encouragement in her dressing room. "Regina! You got this! Much love, Dan," he wrote on a Post-it note. Regina then followed suit by leaving one for Regé-Jean Page, who did the same for Nick Jonas. Nick continued the tradition by leaving one for Maya Rudolph, who then left one for Daniel Kaluuya. This weekend, Carey Mulligan will be taking over as host, and we're hoping Daniel kept the sweet gesture going. Guess we'll find out soon enough!
You can view the original article HERE.