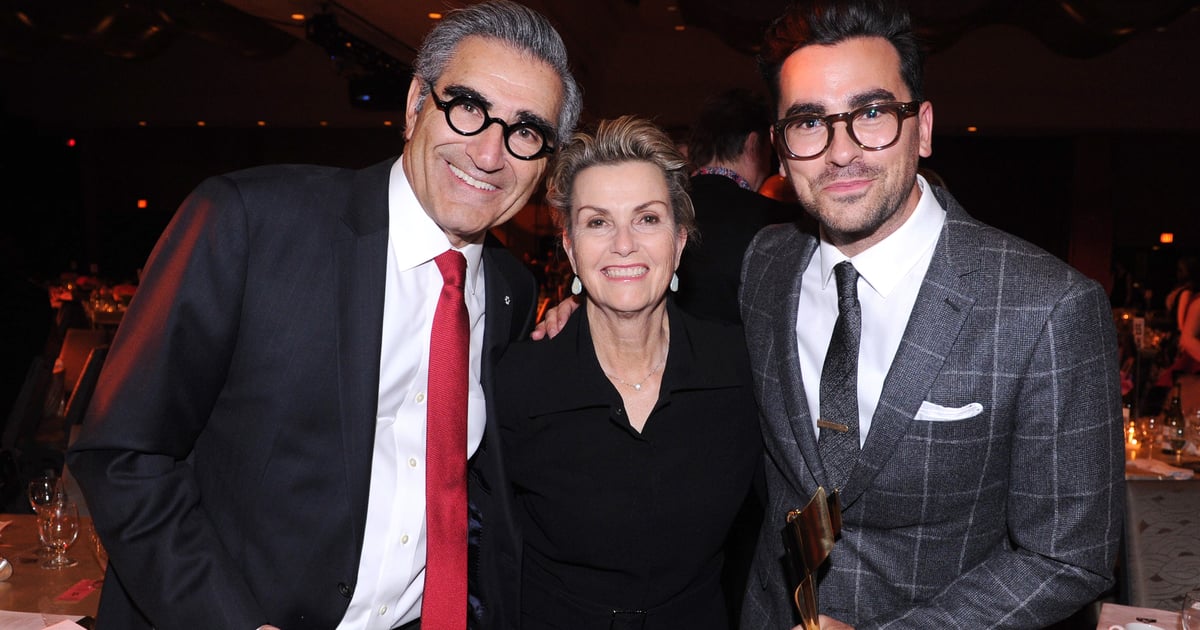 Image Source: George Pimentel / Getty
Dan Levy's mom, Deborah Divine, didn't make an on-camera appearance with her family for the SAG Awards on April 4, but she was rooting for them behind the scenes. Deborah, Eugene Levy's wife of 43 years, is a proud parent to Dan and Sarah Levy. She frequently uses Twitter to cheer on her kids, and Sunday night's Schitt's Creek win was no exception.
Following the cast's win for outstanding performance by an ensemble in a comedy series, Deborah tweeted her congratulations. "Proud to ride their coattails!" she wrote, tagging Dan, Sarah, and Eugene. But Dan wouldn't let his mom go without credit. "Hardly. You're steering the ship," he responded. Aw! This is why we love the Levys so much. Her follow-up message, "You might want to check the bridge," proves the funny apple doesn't fall far from the tree. Clearly, she and Eugene are the comedic influences in their kids' lives.
Hardly. You're steering the ship.
— dan levy (@danjlevy) April 6, 2021
You can view the original article HERE.