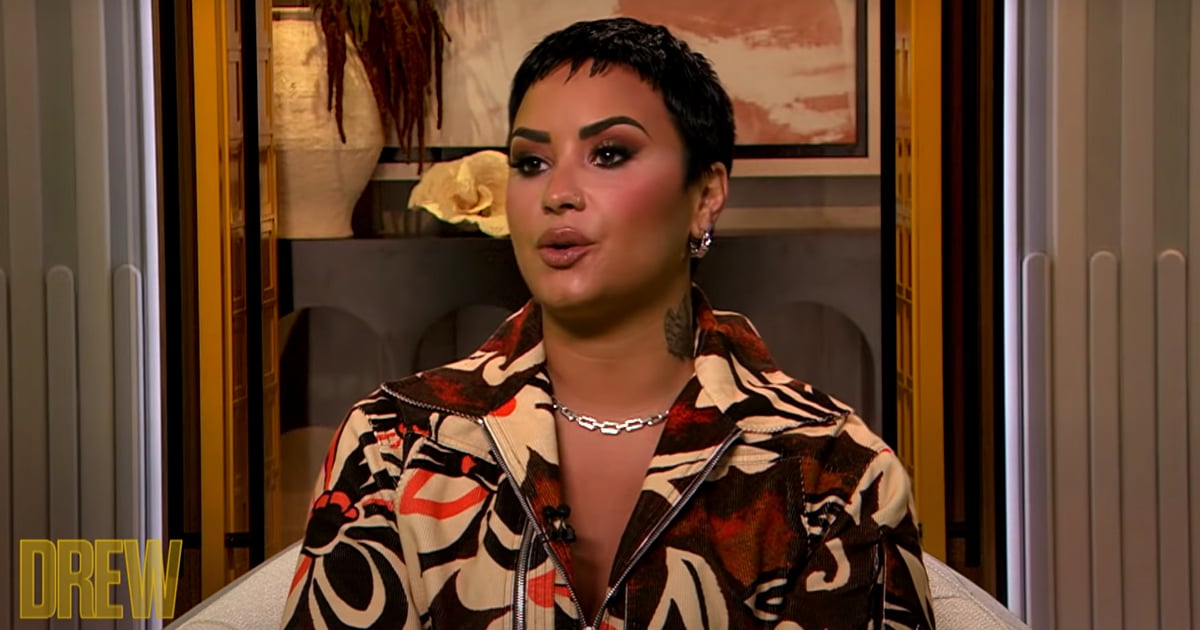 On Tuesday, Demi Lovato and Drew Barrymore opened up about the difficulties of growing up as child stars during an emotional chat on The Drew Barrymore Show. Drew, who made her onscreen debut at just 5 years old, and Demi, who started working on the set of Barney & Friends at age 8, connected over their complicated roles in financially supporting their families as children.
"There's no manual on how to raise a child star."
"My parents, they did the best that they could," the "Dancing With the Devil" singer said. "There's no manual on how to raise a child star. And when the child star retorts back after the parent says, 'You're grounded for sneaking out at 3 in the morning,' whatever, I retorted with, 'Well, I pay the bills. What are you going to do? What are you doing to do to keep me grounded?' So it was challenging." Drew also added that they were both in adult jobs but not yet adults, with so much responsibility and access. "I always rebelled against authority 'cause deep down inside, I was always like, 'I'm paying the rent around here,'" she said.
Demi went on to describe the "weird" experience of working with mostly adults as a child. She had always felt she "got along better with adults than kids," but when the adults would leave work to get a drink, she was left feeling confused. "Your adult peers are, like I said, going to a bar after work or whatever, and you're 17, thinking, 'Well, what do I get to do to play?'" she said. "I had this mentality of, if you're going to work me like an adult, I get to party like one. But the reality was, adults weren't partying like I was." She opened up about abusing alcohol and drugs at a young age in her recent docuseries, Dancing With the Devil, where she also revealed she was exploring moderation over sobriety. Watch Demi and Drew's full conversation above.
You can view the original article HERE.