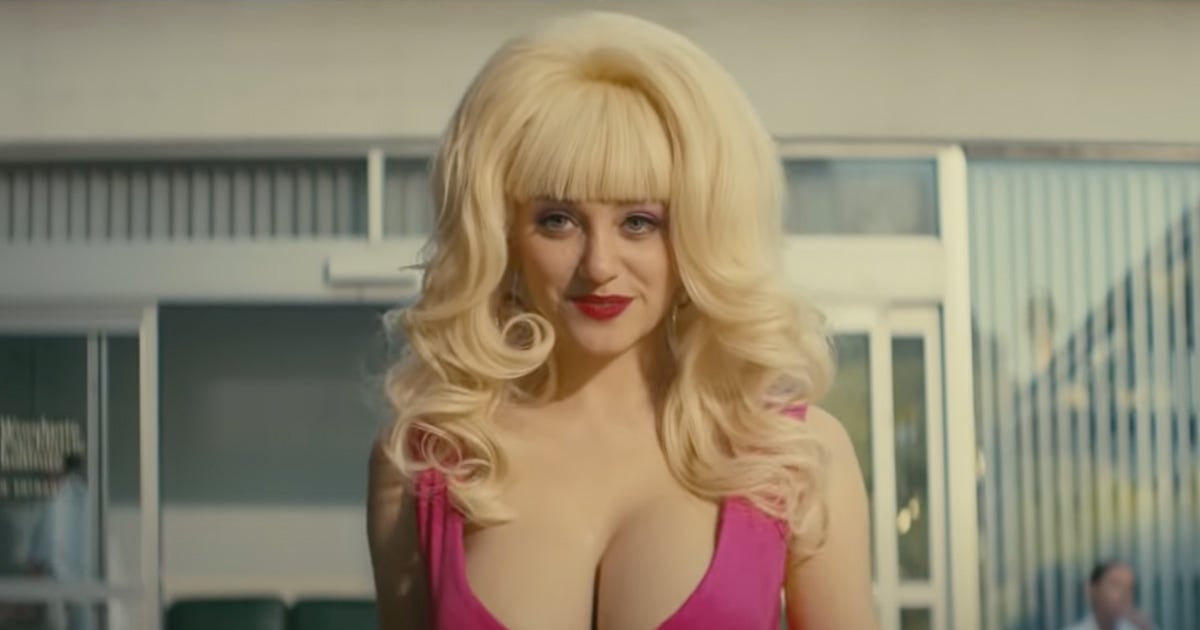 Emmy Rossum is a whirlwind in pink in the new "Angelyne" teaser trailer. Dressed in a Barbie doll-style costume that makes her almost unrecognizable, the "Shameless" star takes a spin in a pink Corvette straight from the toy aisle in a clip for the new Peacock limited series, shared on March 9. From Angelyne's glamorous outfits to her fast-paced lifestyle, the series, led by showrunner Allison Miller, is a sneak peek at the pop culture icon's life — and true identity — behind the scenes. "You really want to know my story, the story of my life?" Rossum says in the video. "The truth is I'm something that you have to experience. I'm Angelyne."
What Is "Angelyne" About?
Set during the height of pop culture in the 1980s, "Angelyne" is the story of model, actress, singer, media personality, and billboard icon Angelyne. Known for her signature hot-pink outfit and bleach-blond updo, Angelyne was the star of the billboard scene in the '80s, transforming the streets of Los Angeles into her own personal magazine cover story. Today, the mononymous star is remembered for her suggestive poses and iconic pink Corvette, which she often posed on top of, but the teaser hints that there's more to her story than most know.
Who Is in the "Angelyne" Cast?
In addition to Rossum as the titular character, "Angelyne" will star Martin Freeman, "Midnight Mass"'s Hamish Linklater, "This Is Us" star Michael Angarano, "House of the Dragon"'s Jefferson Hall as Rick Krauss, "Euphoria" star Lukas Gage as Max Allen, "Rocketman"'s Charlie Rowe as Freddy Messina, Alex Karpovsky, Molly Ephraim, David Krumholtz, and more.
When Is the "Angelyne" Premiere Date?
"Angelyne" premieres on May 19, almost two years after the first teaser promo for the limited series was released.
You can view the original article HERE.