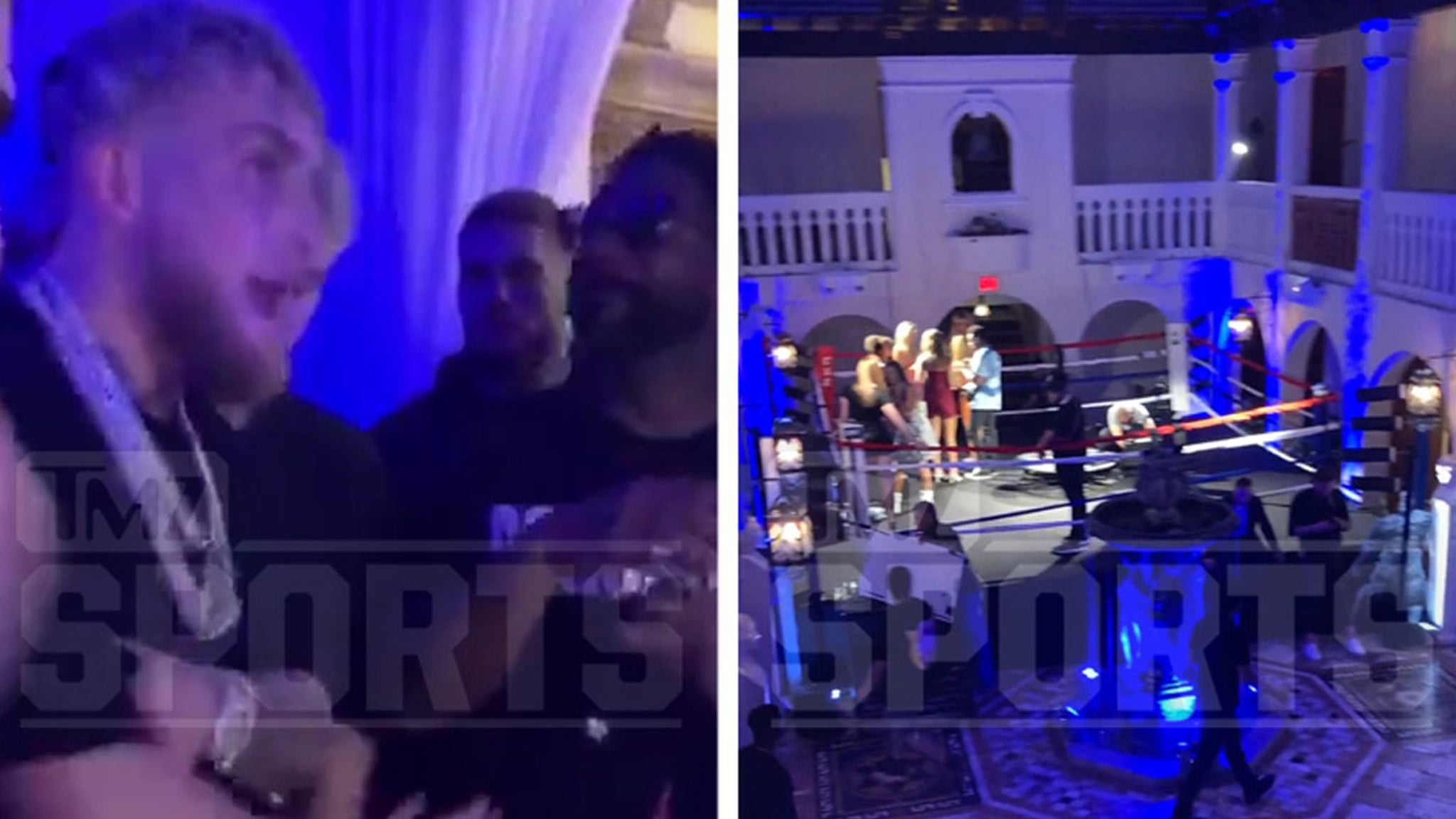 Play video content
Exclusive
TMZSports.com
How did Jake Paul celebrate his brutal butt whoopin' on Ben Askren??
VERSACE MANSION RAGER FOR THE AGES, BABY!!!
The undefeated YouTuber-turned-boxing superstar hosted his closest friends — and really anyone else looking to party — for a big shindig at Gianni Versace's famed former digs in Miami on Sunday night … and it looked like a damn circus!!
There was a red carpet, an endless supply of booze, music and even the Problem Bot (Jake's robo mascot) made an appearance.
On top of that, there was a boxing ring set up inside the mansion — we're guessing for party purposes, not fighting.
Jake even hopped on the mic at one point and started rapping along to Drake songs … before performing one of his originals.
Of course, Jake's been on Cloud 9 since destroying the former MMA champ and Olympic wrestler in the ring at the Triller Fight Club in ATL on Saturday night … and considering the fight only lasted 2 minutes, he didn't need much time to recover.
The ringside view of Jake Paul's TKO. @ESPNRingside pic.twitter.com/YgasSH1Br4
— SportsCenter (@SportsCenter) April 18, 2021
@SportsCenter
The 24-year-old rightfully enjoyed his big win with back-to-back nights of celebrating … and there's no end in sight.
That is, until he gets his next opponent … then it's back to the gym!!
You can view the original article HERE.