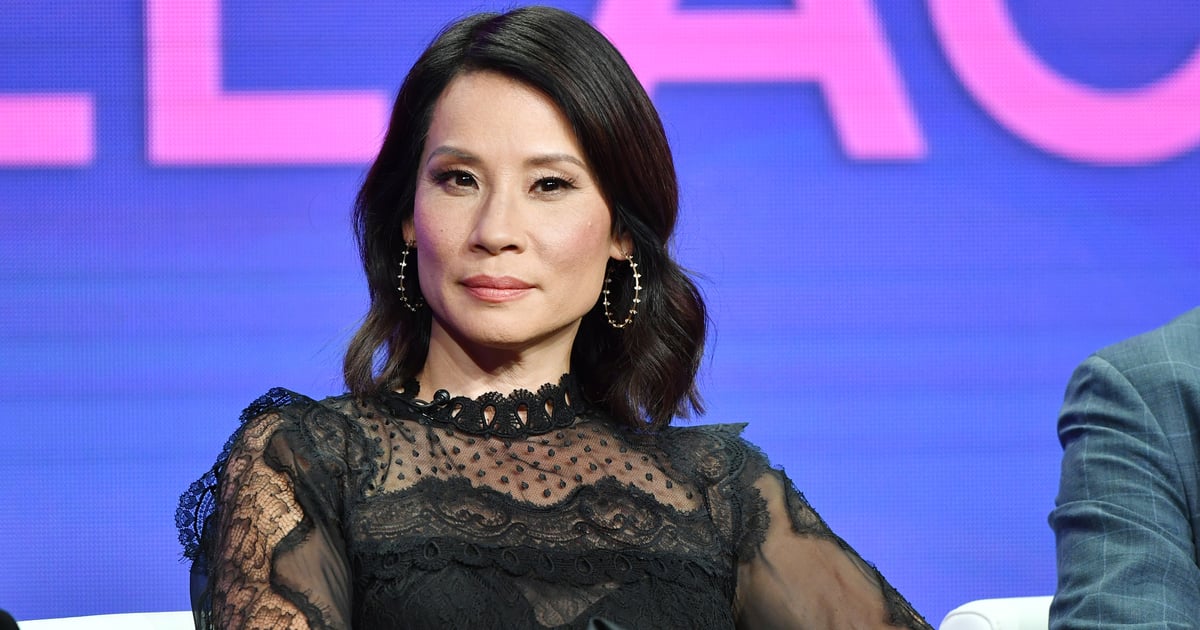 Lucy Liu could teach a seminar in what living intentionally in Hollywood looks like. The Elementary actress joined other powerful women, like Regina King, Samantha Bee, Jane Fonda, and New Mexico Governor Michelle Lujan Grisham for a conversation with Emily's List on April 20. During the "First but Not the Last" chat, Lucy opened up about what she looks for when choosing a role, how she's outgrown the industry's competitive nature, and how the coronavirus pandemic made her feel more powerful in the end.
Lucy's body of work spans decades, including several different iconic characters. As she told moderator Zerlina Maxwell, this breadth of roles and projects is intentional. "Choosing characters is something that I want to keep varied for myself as an artist," Lucy explained. She seeks to explore the world outside of her own "microcosm" and prioritizes staying true to herself above all else. "We don't want to just take roles because we should do it, because we are representing a race or a people," she continued, emphasizing that people shouldn't lose the other facets of their identities because of their race.
"I didn't know I was that capable."
Her focus on individuality extends to her personal life, as well, as Lucy found her most powerful self amid the COVID-19 pandemic this past year. She didn't try to run from her responsibilities. Instead, she was tested in new ways, like schooling her 5-year-old son Rockwell at home when things shut down and caring for her sick mother who spent time in the hospital. Like many millennials and Gen Xers, she found herself in a generational sandwich, watching over young and old. "It's helped me learn what I am more capable of than ever," she said. "I didn't know I was that capable."
Lucy's ability to adapt with the times is something she has learned with age, both at home and in professional settings. As part of the Emily's List discussion, she explained that she's become more comfortable with herself and less concerned with the competitiveness among women in Hollywood. "I don't know how I can be anything else but myself," she said. Lucy doesn't want to limit herself by being compared to others. She trusts the audience to know when she's performing authentically, even when she's embarking on a project unlike anything she's done before. This philosophy is guiding her career in 2021. "I feel like my best work is yet to come."
You can view the original article HERE.