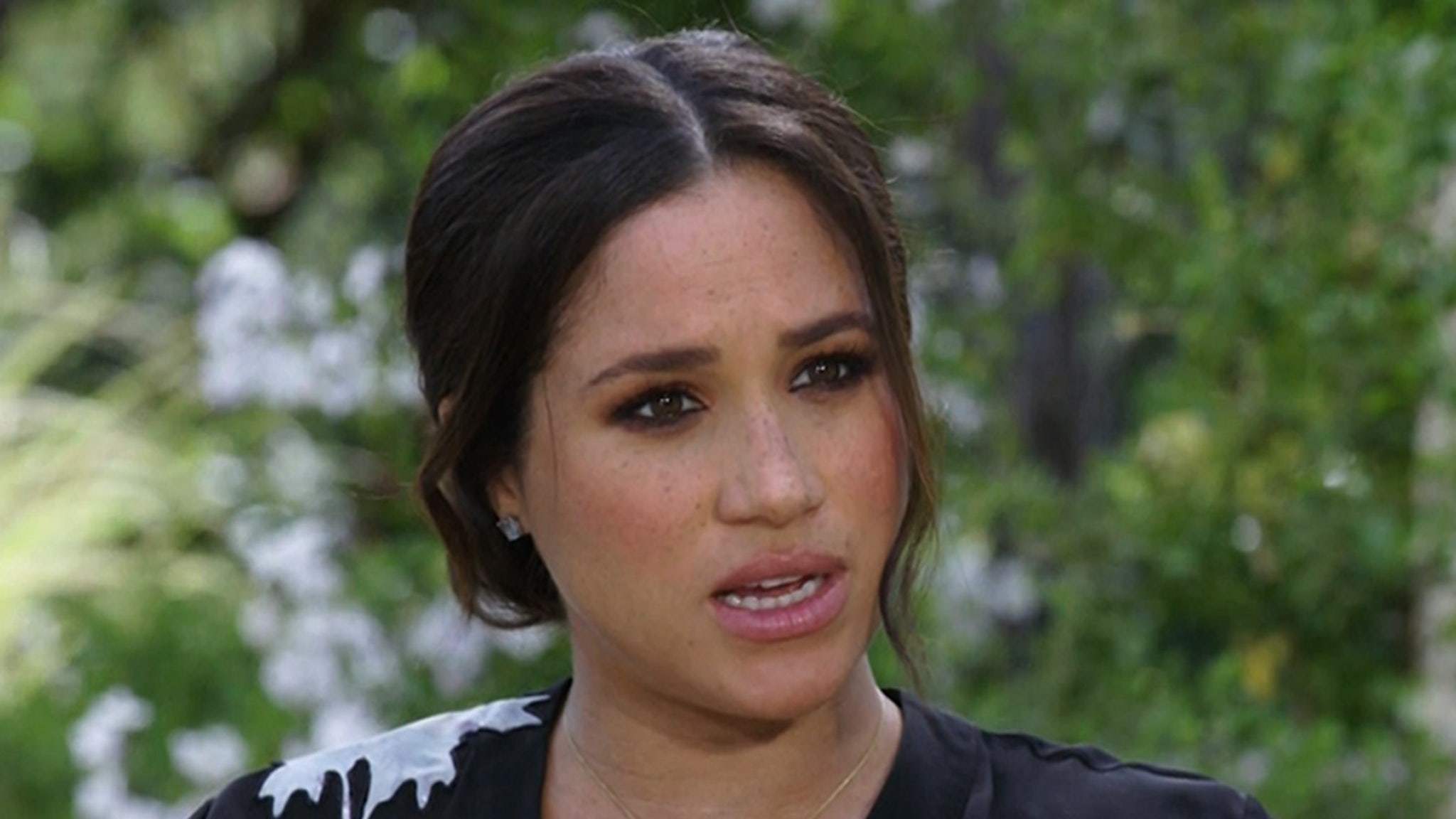 Play video content
Breaking News
CBS
Meghan Markle and Prince Harry accused members of the Royal Family of shocking racism … with Oprah's interview delivering the goods — a stunning attack on the Royals.
Perhaps the biggest moment was when Meghan told Oprah that she'd been informed her and Harry's son, Archie, would not get the title of prince, and as a result would get no security either.
Meghan then fired the shot, saying people had conversations with her while she was still pregnant, saying Archie's skin might be too dark for the role. Oprah was speechless and stunned, and when she asked Meghan who made such a comment … Meghan clammed up.
But, it seems almost inadvertent that a minute later … she said these were convos with the "family."
Play video content
CBS
Meghan says it got so bad that she contemplated suicide. She says she went to human resources begging to get professional help, but she claims they turned her down flat.
Meghan also threw Kate Middleton under the bus by saying stories that she made Kate cry in the lead-up to the wedding simply weren't true. Meghan said it was the reverse — Kate made her cry, but she apologized later and Meghan forgave her.
Meghan also said she was silenced by the Firm, which manages Royal business, but given assurances she would be protected. Meghan then said they never protected her, saying … "They were willing to lie to protect other members, but not willing to tell the truth about me."
Prince Harry eventually came on and corroborated Meg's claim that somebody brought up race as it pertained to their child, Archie, and even elaborated … saying it was brought up early and often.
Oprah grilled Harry for details, but he refused to share any about the what exactly was said … or who allegedly said it. Basically, he's taking that to the grave — but he did say this … it was clear from the get-go with Meghan that race was something that was on the Royal Family's mind, and that it was going to be difficult to navigate.
He said things were brought up to him about Meghan, like suggestions that she carry on with her acting career, as the Family supposedly didn't have enough money to support her or offer security for her. He also said the question was asked … what would their kids look like?
CBS Presents Oprah with Meghan and Harry: A Primetime Special starts NOW on CBS. #OprahMeghanHarry pic.twitter.com/GDsqqFjEof
— CBS (@CBS) March 8, 2021
@CBS
Another takeaway … Harry said he and his father, Prince Charles, became estranged during 'Megxit' … claiming Charles stopped taking his calls and pretty much went cold on him after Harry made it clear he wanted out, with PC apparently being pissed Harry was trying to change up the sitch.
One last thing … Harry and Meghan revealed they're due to have a baby girl, so Archie's got a little sister on the way. Congrats!
Originally Published — 5:59 PM PT
You can view the original article HERE.