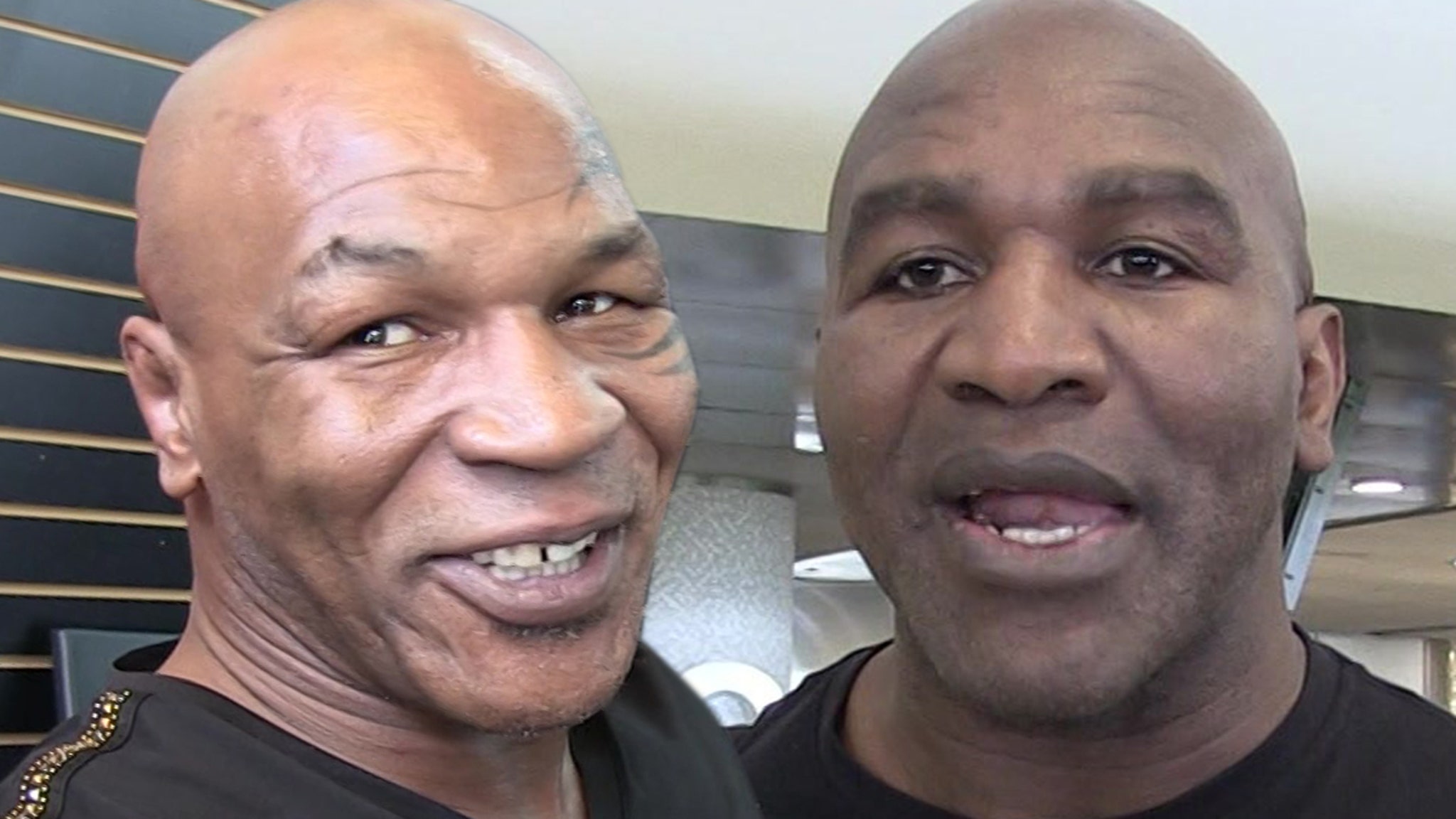 Exclusive Details
12:30 PM PT — Tyson's rep tells TMZ Sports Mike misspoke when he declared the fight with Evander Holyfield was on for May 29 in Miami.
The rep says Tyson wasn't aware the 2 sides were far apart at the negotiating table … and unless something drastic happens, Mike and Evander will NOT be fighting for a 3rd time.
Whoa!! That was fast!!
54-year-old Mike Tyson has announced he will be fighting 58-year-old Evander Holyfield on May 29 — despite Holyfield's camp saying negotiations were dead just 24 hours ago!!
Play video content
Instagram/@hauteliving
"I just want everybody to know the fight is on with me and Holyfield," Tyson said during an IG Live session with Haute Living.
"Holyfield's a humble man I know that and he's a man of God but I'm God's man. Listen, I'm going to be successful May 29."
We're reaching out to Holyfield's camp right now to confirm he's in … so stay tuned on that.
Remember, it was just yesterday that Evander's manager issued a statement saying talks had "fallen apart" between the two sides.
"We were negotiating in good faith all along and it appears we just ended up wasting our time," Kris Lawrence said.
The two sides were honing in on a May 29 fight date at Hard Rock Stadium in Miami.
The dispute came down to money — Holyfield's camp says Team Tyson wanted a huge cut … and even turned down a $25 million guarantee.
So, how did they get it all worked out? We're working on it.
Evander and Mike last fought in 1997 … and it ended with Tyson biting a chunk out of Evander's ear. Holyfield's last pro fight was in 2011, when he earned a TKO victory over Brian Nielsen.
Originally published — 3:12 PM PT
You can view the original article HERE.