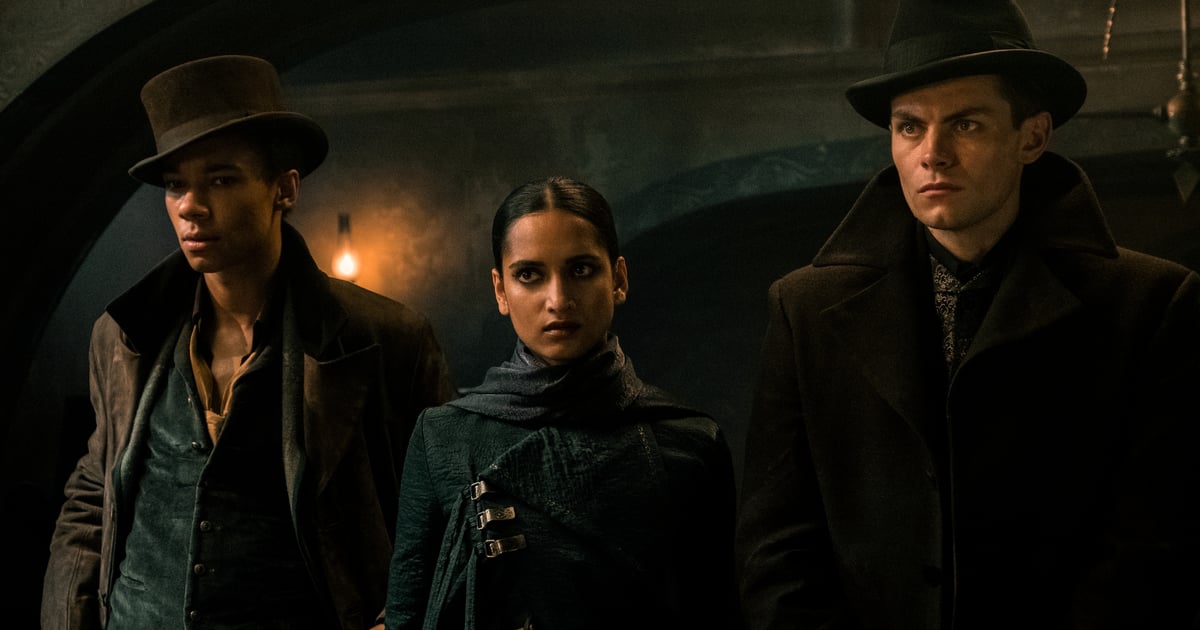 Netflix's Shadow and Bone premiered on April 23, and it's already getting rave reviews from critics and fans alike. Based on the popular book series by Leigh Bardugo, the show is truly a fantastical adventure that leaves you wanting more with each episode. Seeing that the show draws inspiration from various books in the Grishaverse — including the Shadow and Bone trilogy and the Six of Crows duology — there is already plenty of material to expand upon for the onscreen adaptation. So that begs the question: will there be a second season?
Based on the popularity of the book series alone, it's likely Netflix will renew the show. Before the eight-episode series even hit the streaming service, book fans were already getting excited about various bits from the trailer and fighting over the love triangle between Alina, Mal, and The Darkling. Not to mention, the cast are already on board for more seasons. During a roundtable interview, Archie Renaux (Mal) dished on what he'd love to see in a potential second season. "I'd like to see some new relationships and friendships made between different characters," he said. "I would also love to see more of the world explored, the other side of the True Sea. That would be very cool."
Of course, the author of the books is very excited about expanding the universe as well. "At the start of all this, I thought just to see a few characters just to step on the stage one time, that will be enough," Bardugo said during the roundtable. "But then with every moment, especially when you have such an extraordinary team bringing this to life, you think, wow, if they did this much with this one book and this one story, what could they do with these other wild things I've created? And unfortunately, I never thought about this series in terms of adaptations, so I've certainly laid many challenges before them, if we ever get there. Very expensive challenges."
So when will we know about a second season for sure? Usually, Netflix doesn't announce renewals until a few months after a release. Even with the incredibly popular Bridgerton, the streamer didn't confirm a second season until a month after its initial release. Guess we'll just have to sit tight and wait in the meantime.
You can view the original article HERE.