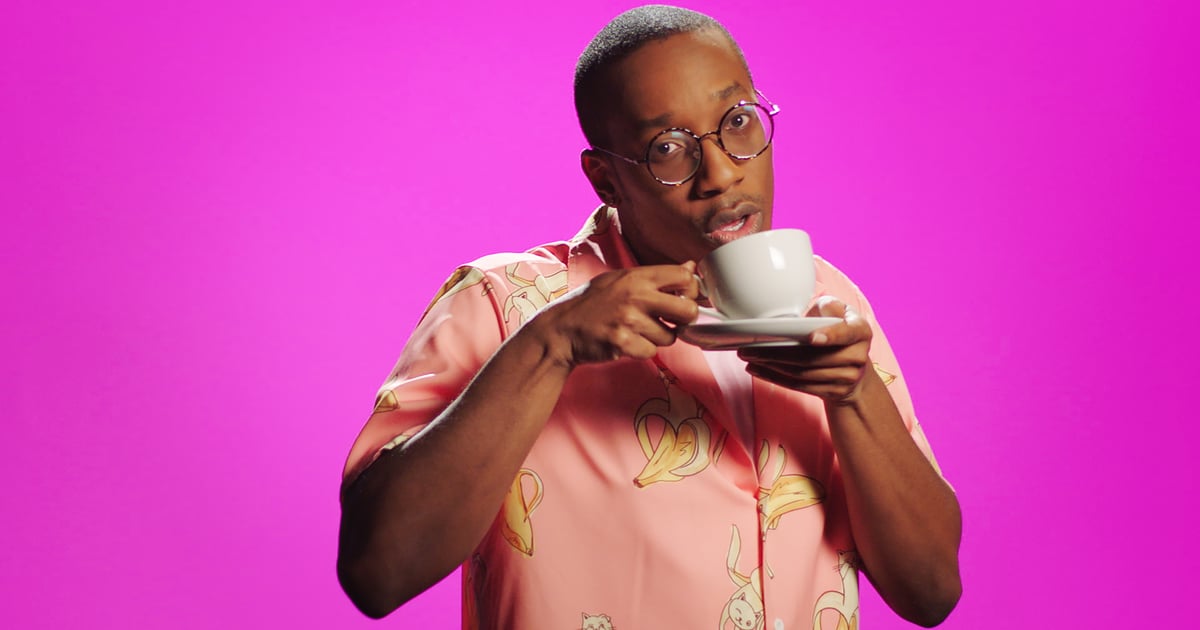 The second season of The Circle has been out on Netflix for only a minute, and Courtney Revolution is already a fan favorite. With a last name like Revolution, how could he not be? He was basically made for this. A 28-year-old creative from Los Angeles, Courtney describes himself as a "sweet little sunflower," even though he says the biggest misconception he gets is that he "looks like a b*tch." After binging the first four episodes in one sitting (yes, we did that), it's so obvious Courtney is anything but that!
On The Circle, Courtney is a "coffee-slinging hero," who loves "to laugh" and "live [his] life out and proud." While the latter of that is true, back in California he's actually the host of a pop culture internet show and podcast, not a barista. Anxious that the other The Circle contestants would catch on to his journalistic skills and "nosy" questions, Courtney altered his job title for the sake of possibly winning a $100,000 prize.
Prepandemic, Courtney was one half of Hollyscoop's The Morning Tea, a show dedicated to celebrity news. Nowadays, he's the voice and digital creator behind his very own pop culture show called Green Chair Chats, which he's been hosting for over a year on his YouTube channel CourtneyRevolution. The one-hour internet show explores breaking entertainment news and reality TV while dishing out a piping cup of Hollywood tea. A pop culture enthusiast through and through, the West Coast native also hosts the celebrity culture podcast Overheard in the Pantry with his friend and fellow celebrity fan Phylesha.
Keep up on all things Courtney (@courtneyrevolution) by following him on Instagram, and if you find yourself becoming a real Courtney stan, he's got CourtneyRevolution merch available too! Be sure to tune into The Circle on Netflix, where new episodes drop weekly.
You can view the original article HERE.