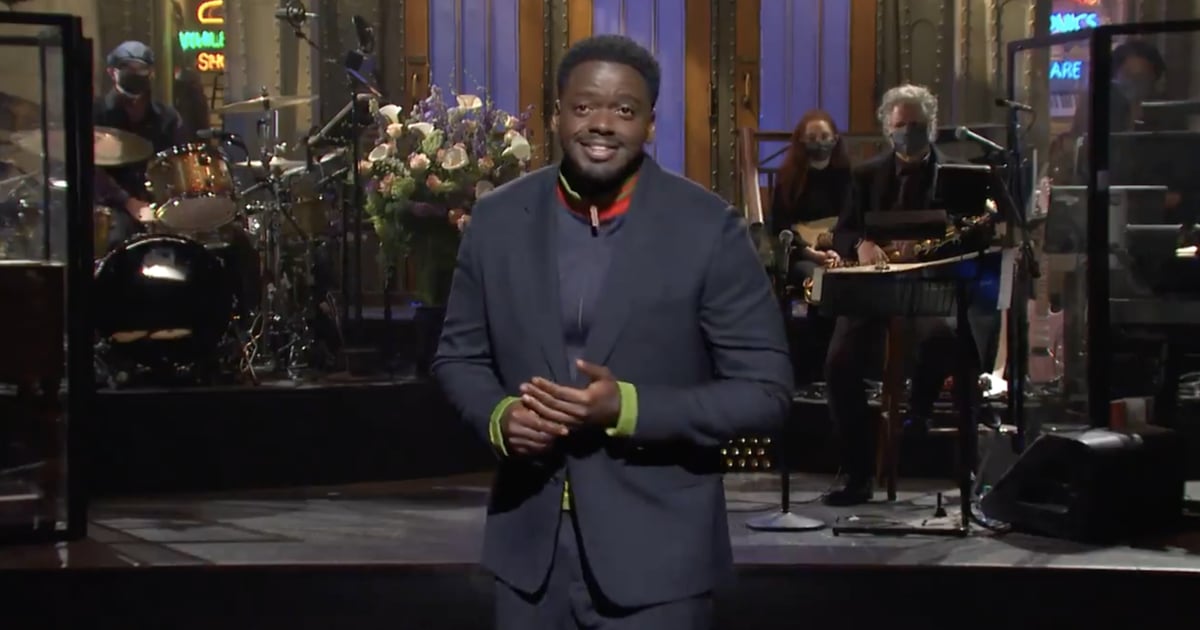 Daniel Kaluuya didn't hold anything back during his Saturday Night Live hosting debut on April 2. He kicked things off by reminding the world that he's actually British. "Oh no, he's not Black. He's British. I'm here to assure you that I am Black and I am British," the Judas and the Black Messiah star began. Of course, being British means he had the perfect commentary when it comes to the Royal Family: "Basically, I'm what the Royal Family thought the baby would look like."
Kaluuya also took a moment to answer the question on everyone's minds, what exactly happened during the Golden Globes? "I was muted! Can you believe that? I told the best joke of my life and I was muted. I felt like I was in the sunken place," he said incredulously. His trip to SNL also serves as a full-circle moment as the first play he ever wrote was based on Kenan & Kel. "That play led me on a path that got me to this stage tonight with Kenan backstage right now," he shared. "So I just want to take this moment in front of Kenan and the whole world to say, thank you mum, thank you God, and thank you Kel." You can watch his full monologue in the video above.
You can view the original article HERE.