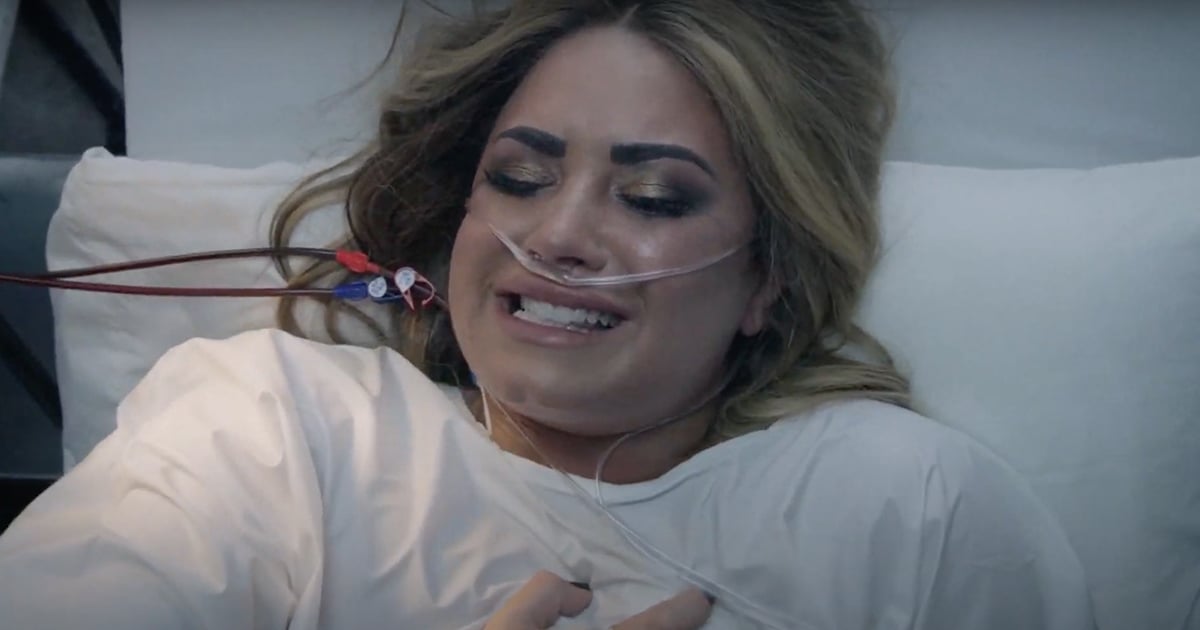 While Demi Lovato may often channel her heartbreak into emotional, beautiful ballads, her latest single is undoubtedly her most vulnerable yet. On Thursday evening, the 28-year-old singer released the long-awaited music video for "Dancing With the Devil," offering a chilling detailed look back at the night of her near-fatal 2018 overdose that led her to have three strokes and a heart attack.
The story of Lovato's relapse and overdose from that night, which she first retells in her YouTube docuseries by the same name, is re-created scene by scene in her new video. Co-directed by the singer herself, the haunting reenactment accurately depicts reality, showing Lovato partying at a bar, being rushed to the hospital, and lying in a hospital bed fighting for her life, while wearing the same clothes, makeup, and hair from the night of her overdose. "Thought I knew my limit / I thought that I could quit it / I thought that I could walk away easily / But here I am, falling down on my knees," Lovato sings alongside scenes of her screaming from a hospital bed as doctors try to restrain her.
Ahead of its release, Lovato described the cathartic process of creating the music video to Entertainment Weekly on Wednesday. "Sometimes being descriptive can be triggering, but that's the sad, sad truth of how dark it can get," she said. "That's important to give people, too." Her seventh studio album, titled Dancing With the Devil… The Art of Starting Over, also drops tomorrow on April 2, and features collaborations with Ariana Grande, Saweetie, Noah Cyrus, and more. Watch the harrowing video above.
You can view the original article HERE.