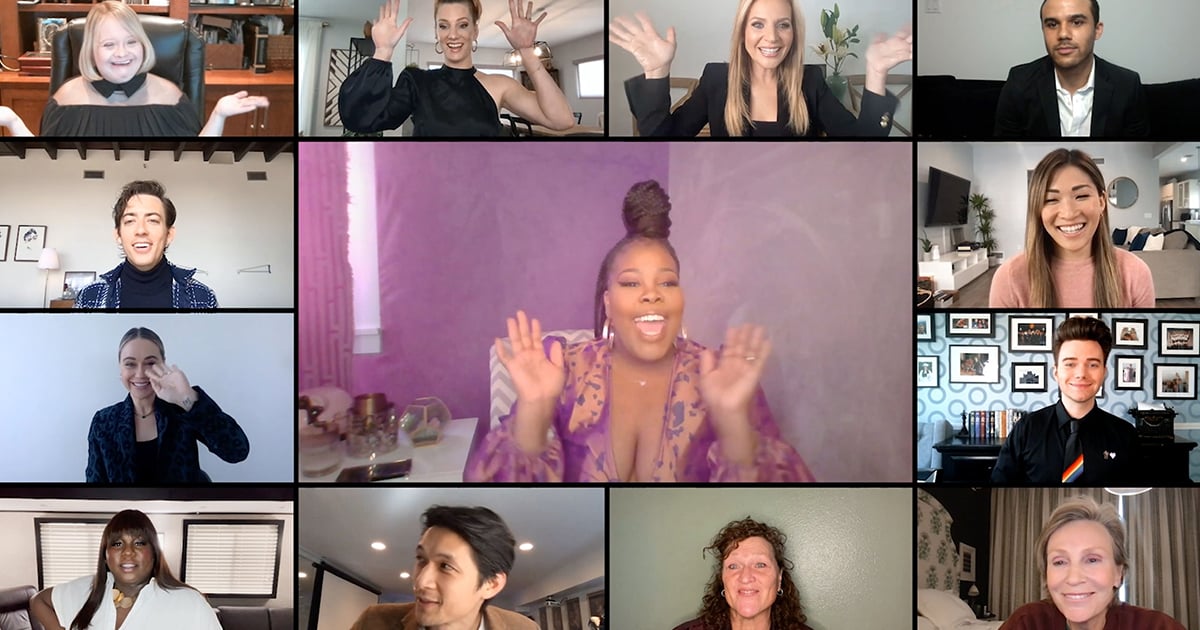 Image Source: Getty / GLAAD Media Awards
On Thursday night, the Glee cast reunited to celebrate Naya Rivera and her legacy at the virtual GLAAD Media Awards ceremony. In the heartwarming tribute, they honored the 10th anniversary of the moment her character, Santana Lopez, came out to her grandmother on the series. Demi Lovato, who played Lopez's girlfriend Dani on the show, introduced the special reunion, which featured numerous cast members including Heather Morris, Amber Riley, Kevin McHale, Harry Shum Jr., and Jenna Ushkowitz.
"Her desire was to always be an advocate to those who did not have a voice."
The cast each shared beautiful words about Rivera, who tragically died by accidental drowning in California's Lake Piru back in July 2020. They touched on what an incredible performer and mom she was to her son, Josey, and the lasting impact her role as Lopez has on LGBTQ+ teens today. Morris, who played Brittany Pierce, went on to share how meaningful representation was to Rivera, who had previously hosted the GLAAD Awards twice, once with Cory Monteith. "As an ally, Naya was so honored to represent [young Latina LGBTQ+ women]," she said. Ushkowitz added, "Her best role was being a mom. That was the most fulfilling to see her do that."
At the end of the segment, Jessalyn Gilsig (Terri Schuester) read a heartfelt message on behalf of Rivera's mother, Yolanda Previtire. "Her desire was to always be an advocate to those who did not have a voice. I don't believe she realized how important she was to this world," the message read.
Prior to the award show, Ushkowitz told Entertainment Weekly "the Santana army" had inspired her to reach out to GLAAD and plan a tribute in honor of Rivera's influence on the LGBTQ+ and Latinx communities. "It's bittersweet because we miss her so much, and I feel like there was so much more she would have done if she was still around, but the fact that we're able to pay tribute and honor the work she did do, and the effect she did have on people's lives, it gives us something to celebrate as well in her remembrance." Watch the homage in full ahead.
You can view the original article HERE.