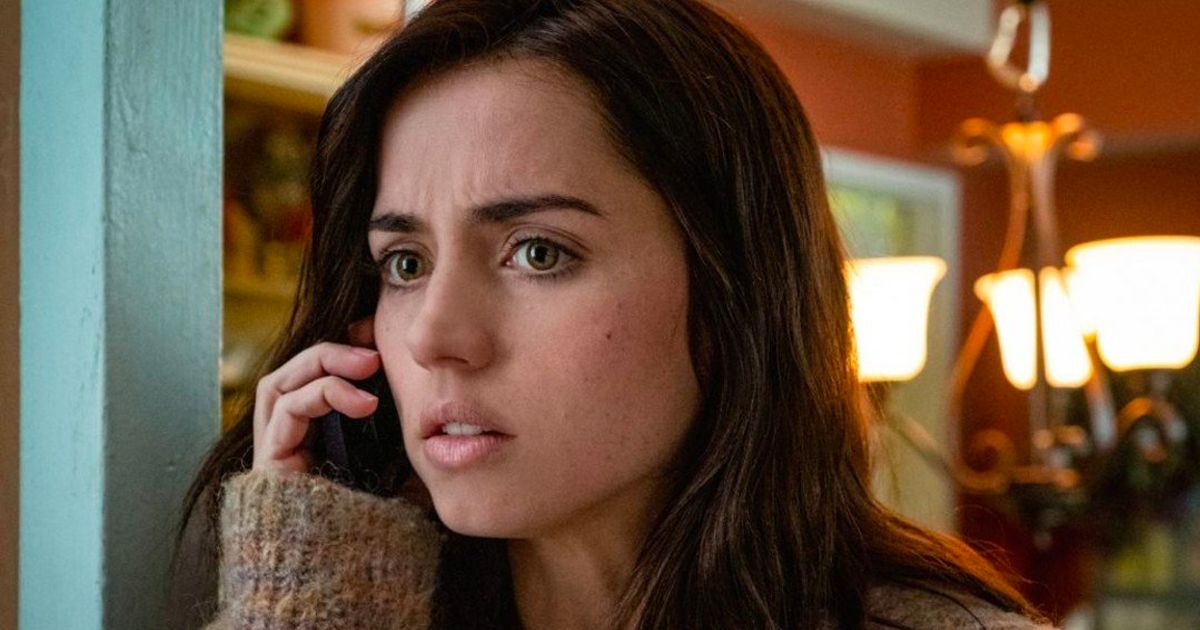 Ben Affleck fumes as Ana de Armas cavorts in a tawdry thriller that's borderline laughable. Deep Water has a millionaire husband struggling to contain his jealousy in a bizarre open marriage. Based on the novel by Patricia Highsmith, the film is loaded with nudity, kinky romps, and murder. The eye candy does not sustain a failed attempt at psychological machinations.
Set in New Orleans high society, Vic (Affleck) and Melinda (de Armas) Van Allen are a wealthy couple at the center of a vibrant social circle. They have a precocious daughter, Trixie (Grace Jenkins), that Melinda has little interest in parenting. Melinda feeds an insatiable sexual appetite that Vic cannot control. She takes multiple lovers and flaunts them in front of her husband. He gets jealous but is excited by her wild personality.
MOVIEWEB VIDEO OF THE DAY
A drunken Melinda invites her latest boy toy, Joel (Brendan Miller), to a friend's party. Her antics embarrass and emasculate Vic. His buddies (Dash Mihok, Lil Rel Howery) wonder how he can stand her promiscuous behavior. An angry Vic rebuffs Joel's awkward attempt to meet him. Vic then startles Joel by casually admitting he was responsible for the mysterious disappearance of Melinda's previous lover. This joke does not go over well with Melinda. And gets the attention of a writer, Don Wilson (Tracy Letts), who finds Vic's response incriminating.
The Premise of Deep Water
Deep Water's premise portrays Vic as a willing cuckold. He has no issue with Melinda fornicating with other men like a rabbit. He's upset because she takes a sick pleasure in bringing them around. Melinda also gets off on Vic's anger. She knows he'll never leave her. Their marriage is rife with perverse tension they are both addicted to. This aspect of the film is interesting. Where the plot takes the philandering is utterly ludicrous.
Melinda stays with Vic regardless of her missing paramours. It's also quite unrealistic that their close friends accept her dalliances and Vic as a possible murderer. They laugh and continue to party with the couple as the bodies pile up. This makes no sense at all, especially when everything the Van Allen's are doing is so public.
Related: Deep Water: Cast, Plot, Release Date, and Everything Else We Know
Characters in Deep Water
20th Century
Ana de Armas commits to this role fully with the nudity and uncompromising positions. But she goes overboard as an unbridled nymphomaniac. Melinda's character comes across as a carnal caricature. She spends the entire film shacking up or masturbating. I can only surmise this was the performance wanted by director Adriane Lyne. He's made a career of salacious cinema such as Indecent Proposal, Fatal Attraction, and Unfaithful. Those films had female leads that were multilayered. They enjoyed sex but had depth beyond unfettered passion.
Another part of the film raised my eyebrows in an uncomfortable way. Trixie, their young daughter, seems to be aware of what's happening around her. A disturbing scene has her asking Ben Affleck about the rumors surrounding the family. Her responses are not what you'd expect from a child. Her role should have been limited in a film with this level of adult content.
Deep Water has a thin plot with feeble characters. The final act goes exactly where you think it does. I'm sure it'll have an audience due to Ana de Armas' states of undress. Deep Water belongs in the ranks of late-night soft-core skin flicks.
Deep Water is a production of 20th Century Studios, Regency Enterprises, and Entertainment One. It will have a streaming premiere on March 18th exclusively on Hulu.
J.K. Simmons Has No Idea How the Marvel and DC Multiverses Work
Read Next
About The Author
Julian Roman
(1481 Articles Published)

Julian Roman has been with Movieweb for nearly twenty years. An avid film buff, he feels lucky to have interviewed and written extensively about Hollywood's greatest talents. In his spare time he plays guitar, treasures good company, and always seeks new adventures.
You can view the original article HERE.