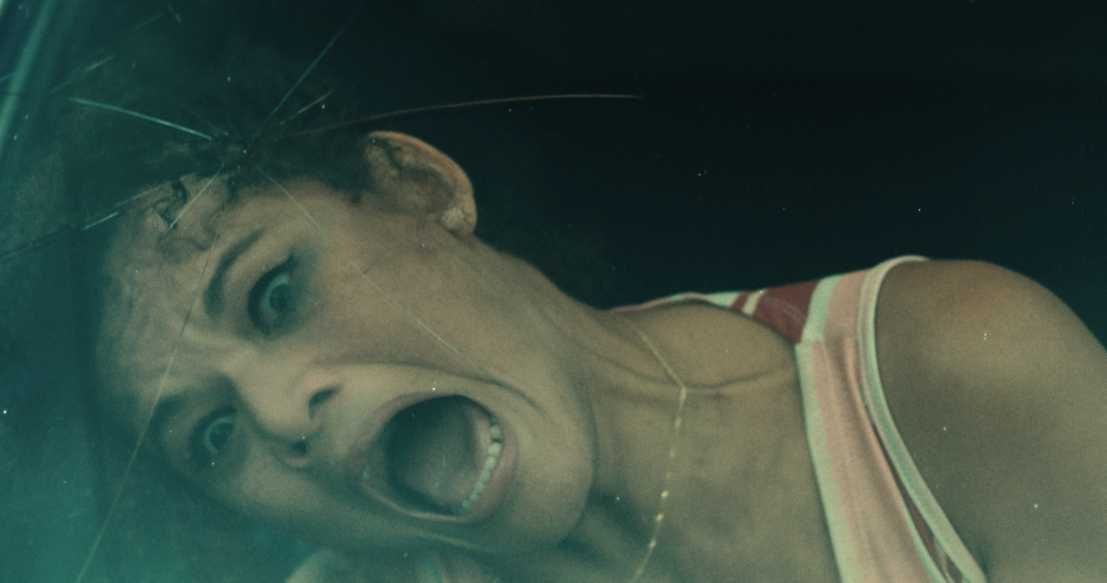 Dark Star Pictures has just released the new trailer for King Car. The film shows a young man's ability to surreally speak with cars which sparks a revolution that could save his community. When his invention inadvertently accelerates the underlying problems, our hero's quest puts him in a fight for survival with capitalism's zombies.
The official synopsis reads, "​​A taxi company owner's son has an extraordinary connection with cars: he can talk to them. He makes friends with the car that saved him from a traffic accident as a child, but he also hears the old wreck's complain about the law banning cars over 15 years old from the roads. Together with his uncle, he converts the write-offs into futuristic vehicles that are conscious and can speak. They then take on the status quo under King Car's banner. However, capitalism's zombies prove more evil than expected.."
MOVIEWEB VIDEO OF THE DAY
Directed by Renata Pinheiro and written by Sergio Oliveira, Leo Pyrata, and Renata Pinheiro, King Car stars Matheus Nachtergaele (The Dead Girl's Feast, A Dog's Will, City of God), Luciano Pedro Jr. (Avalanche), Jules Elting (The Ornithologist, Divinely Evil, Something Like That), Clara Pinheiro (Neighboring Sounds, They Will Return, The Yellow Night), Adélio Lima, and Ane Oliva. King Car was produced by Sergio Oliveira and executive produced by Carol Ferreira.
"America is a land of dreams and nightmares. Quite close to our film that once was a dream, and happened to be born in a political nightmare. This is 'nuts' America, and luckily Dark Star is in command," said Renata Pinheiro.
"King Car is a truly unique genre-blending vision. Renata Pinheiro has masterfully woven together a cautionary tale of capitalism and corruption, seeped in genre elements – resulting in an unforgettable film that is both thought-provoking and wildly entertaining," said Michael Repsch, President of Dark Star Pictures. The deal was negotiated by Matteo Lovadina, President of Reel Suspects, on behalf of the filmmakers and by Michael Repsch on behalf of Dark Star Pictures.
Dark Star Pictures is a new-age North American distribution company, focused on bringing unique and targeted content to audiences across the country. They are committed to releasing auteur-driven, original cinema. They recently just released their trailer for the horror comedy Ankle Biters. The synopsis reads, "Sean, a pro hockey enforcer, has fallen in love with Laura, a widowed mother of four young daughters. When Laura's children mistake an act of lovemaking as an attack, they plot to protect their mother at all costs and with horrific results.." Dark Star is hitting it out of the park this month. Ankle Biters looks original and truly scary, yet hilarious. See for yourself!
King Car had its world premiere at the International Film Festival Rotterdam, their North American premiere at Fantasia Film Festival, and U.S. premiere at Fantastic Fest. Dark Star Pictures has acquired North American rights to Renata Pinheiro's sci-fi thriller King Car. Dark Star Pictures will release the film in theaters and on VOD/Digital on January 7, 2022.
The Ice Age Adventures of Buck Wild Trailer Is Here, Get Ready for Prehistoric Fun on Disney+
The Ice Age franchise was on uncertain ground when the Disney takeover of Fox saw the demise of Blue Sky Animation, but now The Ice Age Adventures of Buck Wild is bringing the prehistoric gang to Disney+ for new outing.
Read Next
About The Author
Brandy Lynn Sebren
(387 Articles Published)

You can view the original article HERE.