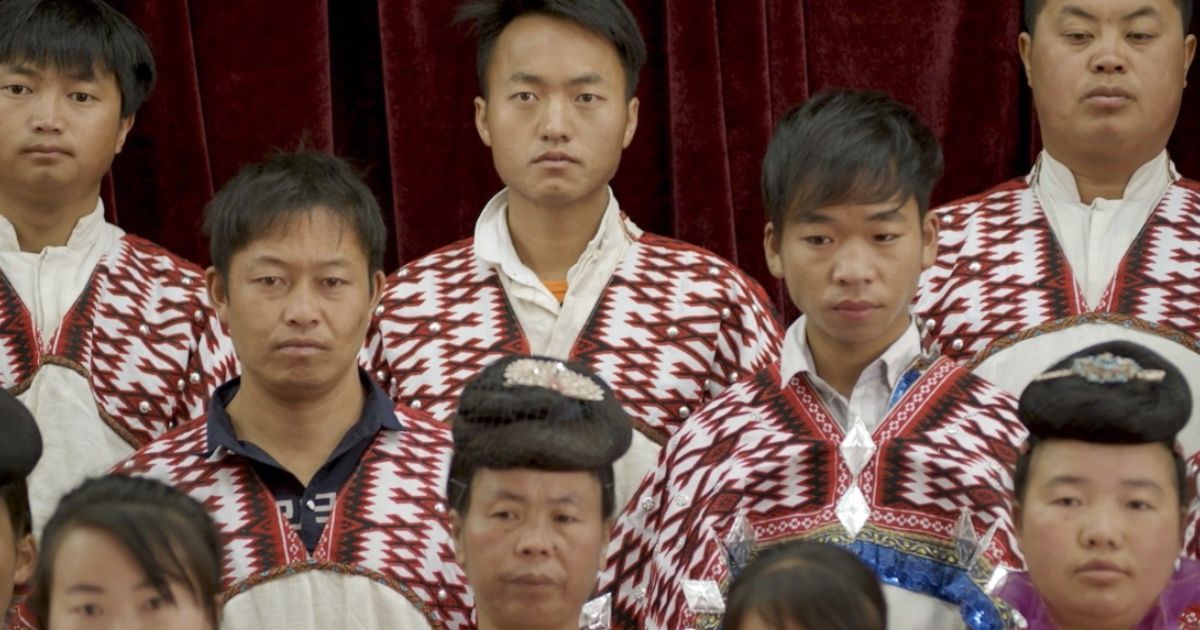 In Dongnan Chen's documentary Singing in the Wilderness, the filmmaker grapples with the questions that come with the state-sponsored representation of minorities and religion. Singing in the Wilderness was censored in China, which is unsurprising considering its topic. Officially China is an atheist state, although a plethora of religions, including Buddhism, Islam, and Christianity, among many others, exist within the country's borders. That does not come without its religious clashes with the government: recent newspaper and television headlines from the region have not been positive. Regardless, these communities have managed to thrive for many years, including centuries, creating their vibrant communities outside the majority, dominant narrative.
MOVIEWEB VIDEO OF THE DAY
Singing in the Wilderness began to circulate around the world in 2021, and it has proved to be a compelling form of cultural preservation. Through vivid images and interviews with the people involved with what is happening in China, this documentary breaks the expectations set by Western media about what China is and is not in contemporary history. Chinese cinema in the mainstream consciousness often evokes particular thoughts and feelings about what the subject might be. Whether the nineties directors of the golden generation or documentaries, Chinese cinema has been fairly thought-provoking about the state of society and its turbulent contemporary history.
A Christian Choir Turns Into a Political Statement
Fish + Bear Pictures
Singing in the Wilderness' premise is a fascinating one. In the depths of rural China, deep in the mountains, an ethnic minority called the Miao has managed to cling to their cultural traditions. Chinese culture is dominated by the majority ethnic background, the Han, which is a domestic cultural clash that tends to align with the agenda of contemporary Chinese politics. The Uyghurs, another minority in China that are Muslim, have been noted to struggle with the government's control of religion, and it has been repeatedly reported that labor camps and forced conversion. But Miao, who has resided in the mountains, is Christian and has remained undetected — until now. The community this documentary focuses on is rediscovered by a propaganda official for the Chinese government, and they plan to use them as a promotional tool to show off to the world.
What is unique about them is their classic Christian choir, so that is what the government intends to use to better China's image on a global stage. As the community becomes more well-known and popular in China and abroad, their lives and music drastically begin to change. Music that was once based on their faith and beliefs has slowly been exposed to a form of erasure. The religious aspects of their songs and music begin to disappear and are instead replaced with more state-friendly pieces. A social media account is made for them that erases all aspects of religion in their everyday lives, while tourists begin to appear by the busload at the formerly peaceful village. The choir, and the community as a whole, become a spectacle for the whole world. At the same time, their land is seized by the government to become housing for outsiders. Not only are they under spiritual attack, but now physical attack too.
This is a drastic form of colonization occurring over months and years, not centuries. The Miao lost many aspects of their culture, including elements of their language, to the overarching forces. They are now facing the same situations that their ancestors once witnessed. Singing is established as a key part of the village's identity, which makes this problem even bigger in the long run. Not only do they sing in the name of God, but culturally singing has been a way to ward off vengeful ghosts, and there is a belief that the Miao were blessed with the ability to sing so well. What happens when a culture is forced to adapt and assimilate into wider society? It gradually begins to disappear.
A key dissenting voice presented in Singing in the Wilderness is the leader of the choir himself. He raises concerns about how their culture and community have been monetized in addition to the fact that their singing has lost its initial meaning. Another two individuals the documentary follows closely are Ping and Sheng, youths from the Miao community. The shift to these two questions the traditional nature of the village, especially with its focus on conformity. Ping is a young woman who marries a community outside of her own. Her husband does not subscribe to the same belief systems that the Miao held and values Socialist ideologies over religious ones. Sheng, on the other hand, is in an arranged marriage and desperately wants out of it. However, he cannot do so because Christianity does not allow divorce, and with the choir's increasing fame he becomes disillusioned with Christianity as a whole.
Related: These Are Some of the Best International or Foreign Movies on Netflix
A Tale of Two Worlds
Fish + Bear Pictures
Singing in the Wilderness does an excellent job of balancing the notions of modernization in pre-existing culture. Often it is framed that when a rural community is quote-on-quote blessed with the Internet, or books to read in a certain language that is not their own, this is a form of progress. This documentary demonstrates a more direct form of forced assimilation under the guise of progress. When the Chinese government finds out about this ethnic choir in rural China, they decide to essentially exploit them in the name of soft power diplomacy. Is this ethical? That may be up to the viewer to decide. Regardless, this is a harder discussion to approach in filmmaking, especially with a limited budget and time limit, and they find ways to open avenues and tributaries to explore. Nothing is ever straightforward when it comes to the death of a certain way of living, especially when a government is involved.
One of these conscious decisions is what the filmmaker decided to show on the screen. Creating a documentary like Singing in The Wilderness provides a digital home for something that may disappear in thirty years, but it is also a form of resistance. By digging deeper into this community and allowing their authentic struggles and experiences to show up on the screen, it legitimizes their existence that so many want to disappear. The exploitation of minorities is not a new concept or idea throughout human history, and cultural genocide remains a problem even today. While Singing in the Wilderness could have incorporated a bit more on the Miao's history and the complications behind it, the documentary remains grounded in the present moment and dares its audience to go deeper than what is shown here. The deepest irony behind this form of colonization is that the Miao were not originally Christian; they turned to missionaries and religion in a time of fear when they thought their way of living was under threat.
There are shots of traditional aspects of Miao culture, such as the architectural details and the exploration of why singing is so sacred to this community. There is a stark juxtaposition between Miao homes and the development that is going on, creating a physical sense of loss as the literal homes of the culture, the physical artifacts, are torn down and replaced with something completely new and deemed acceptable by an outsider's standards. This plays along with the theme that some elements of traditional beliefs tend to be lacking and unsupportive to specific village members. This is the other side of why some people want to leave these communities behind. Many things may turn an individual away from organized religion, but these are some key arguments: it does not benefit them anymore or serve a specific purpose in one's life, they feel excluded and isolated from community spaces, or something simply has changed.
By playing both sides of the argument, it creates a more holistic, nuanced picture instead of the classic us versus them narrative that drives a lot of cinema. Often the good and bad guys have grey areas, although perhaps a core takeaway from all of this is that conformity, whether Christian or government-endorsed, tends to draw backlash and leaves people behind in the name of revival or modernization. With the onslaught of globalization and commodification of everyday objects and people, what do abstract words like "faith" and "art" mean? In traditional Miao culture, there is this superstitious belief in ghosts and what they can do to the living. What ghosts are being usurped and brought to the surface with what is happening in the village? Are the fears many elders have about ghosts reappearing justified?
Singing in the Wilderness was screened as a part of the 2022 Asian-American International Film Festival.
You can view the original article HERE.