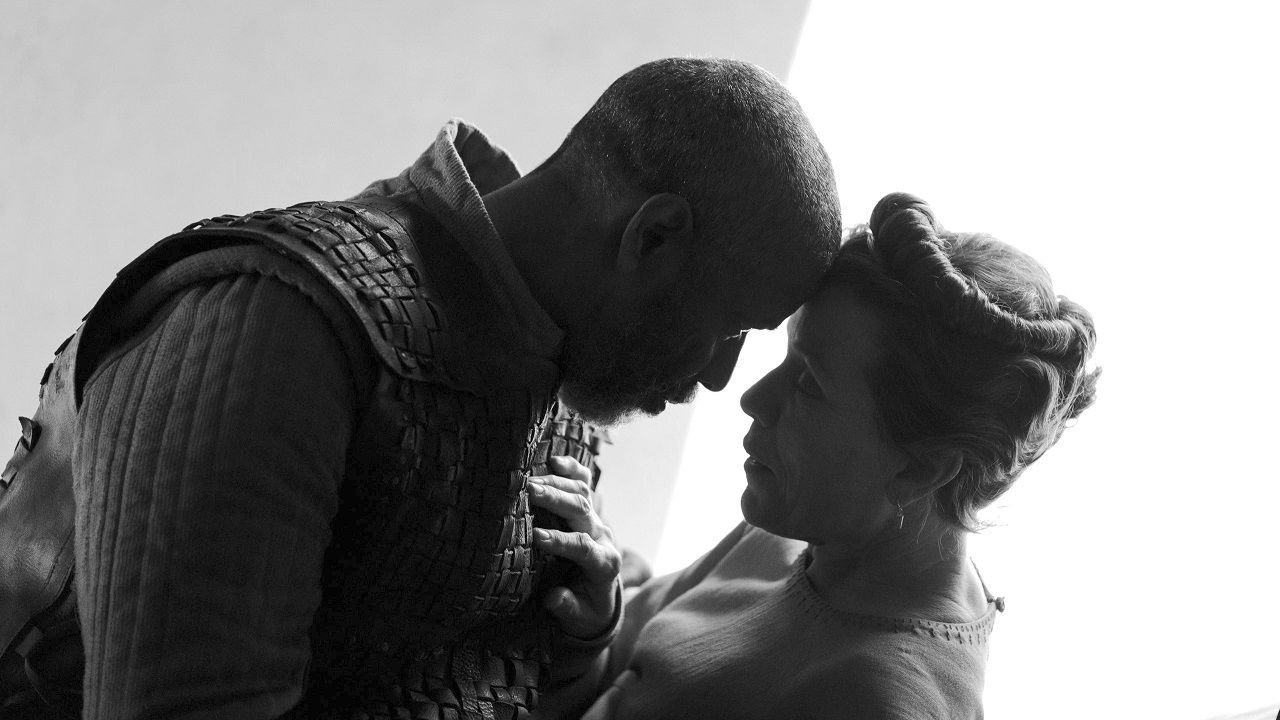 A detailed featurette takes us behind the scenes of one of the most beautifully intriguing releases of the years, The Tragedy of Macbeth. Released by Apple TV, the footage features interviews with lead actor Denzel Washington alongside many of the cast and crew, including costume designers and composers, who have come together to helm this unique adaptation of William Shakespeare's iconic play, this glimpse behind the curtain should tempt you to delve into The Tragedy of Macbeth. If you somehow haven't been tempted already.
Written and directed by one half of The Coen Brothers, Joel Coen, who is flying solo without his brother and frequent collaborator Ethan, The Tragedy of Macbeth adapts the beloved work of The Bard in stark, dreamlike black-and-white, and follows a Scottish lord who becomes convinced by a trio of witches that it is his destiny to become the king of Scotland. With the help of his dangerously ambitious wife, Macbeth goes to extreme, increasingly violent lengths to seize the crown and claim what he believes to be his rightful place as king.
MOVIEWEB VIDEO OF THE DAY
Led by a one-two punch of Academy Award winners in the shape of Denzel Washington and Frances McDormand as Lord and Lady Macbeth, the newly released featurette has the former discussing their pairing. "Two forces coming together for evil…but we did it well," the actor says on starring alongside McDormand in The Tragedy of Macbeth. As for working with a husband-and-wife team for the first time in his exemplary career, Denzel Washington had nothing but praise for the pair, describing the relationship between Joel Coen and Frances McDormand as passionate and trusting and saying, "They're both brilliant artists and care about the work."
As for putting Denzel Washington and Frances McDormand together, casting director Ellen Chenoweth describes the difficulty of finding a co-star able to keep up with Washington's legendary talent. "When Denzel said he would do it, it was kind of a miracle because he was classically trained, and he's a huge movie star," Chenoweth says, with Nomadland star Frances McDormand of course able to match Washington's well-known intensity.
Apple TV+/A24
Carter Burwell, the composer behind The Tragedy of Macbeth, meanwhile explains his approach, revealing that the story, which is typically set in Scotland, will instead move to a much more psychological plane. "It doesn't take place in any physical place, it takes place in the minds of the characters, in a psychological reality," Burwell says in the footage.
Written and directed by Joel Coen, The Tragedy of Macbeth has amassed a supporting cast to match its duo of Oscar-winning leads, including In Bruges star Brendan Gleeson as King Duncan, Straight Outta Compton star Corey Hawkins as Macduff, The Legend of Buster Scruggs alum Harry Melling as Malcolm, and The Queen's Gambit star Moses Ingram as Lady Macduff.
Coming courtesy of A24, The Tragedy of Macbeth premiered at the New York Film Festival and was given a limited theatrical release last year on December 25, 2021. The Tragedy of Macbeth is now available for streaming via Apple TV+. The Tragedy of Macbeth has since received much critical acclaim for its direction, cinematography, and its performances, and currently sits at 93% on Rotten Tomatoes.
Denzel Washington Asks 'Whence Is That Knocking?' in The Tragedy of Macbeth A24 Teaser
A new teaser for The Tragedy of Macbeth hints at the eerie, affecting adaptation to come.
Read Next
About The Author
Jonathan Fuge
(2882 Articles Published)

Film Fanatic. Movie Maniac. Asserting his opinion wherever he goes, whether it is warranted or not. Writing for www.movieweb.com since 2019. Follow me @ https://twitter.com/FugitiveJon.
You can view the original article HERE.