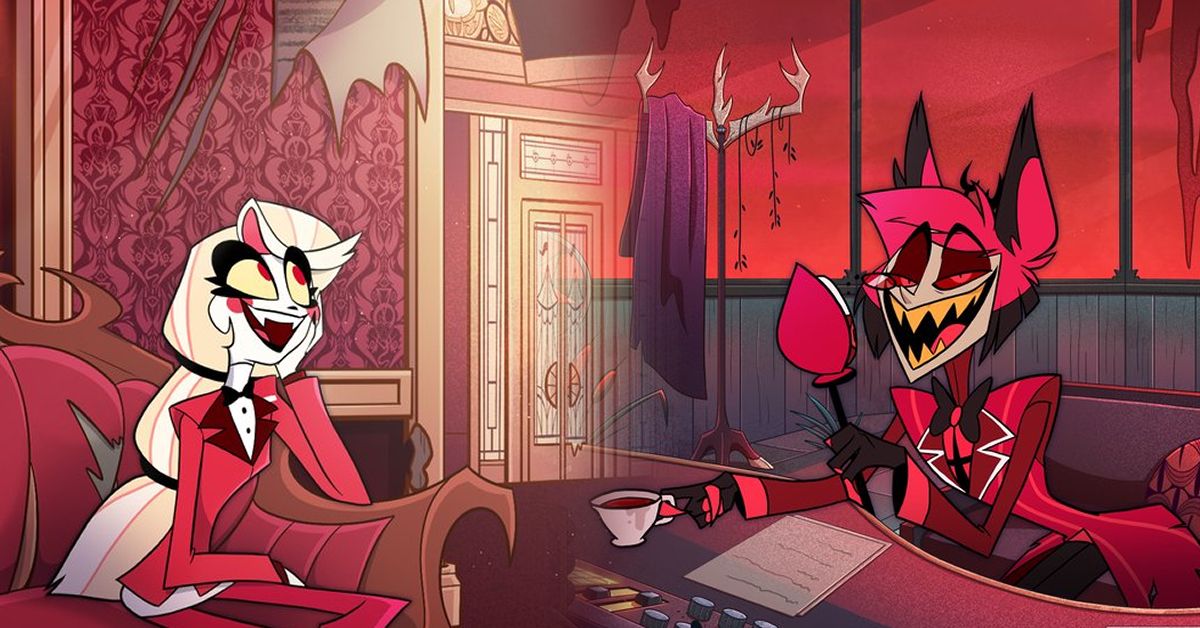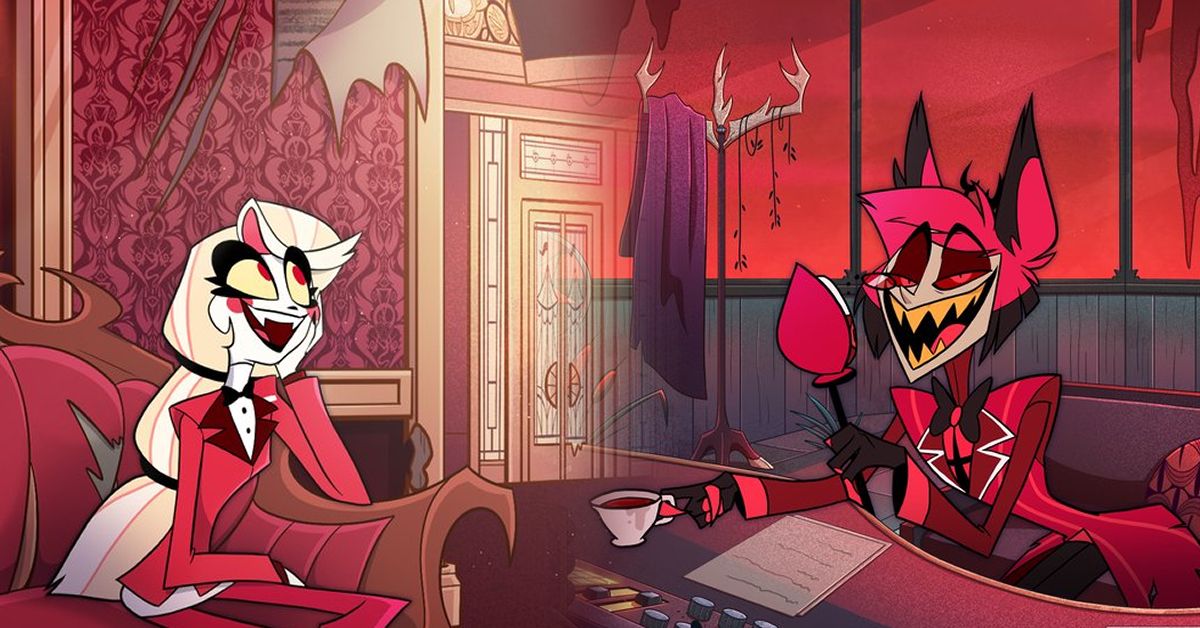 There are things stirring in the underworld… In 2020, the entertainment company A24 picked up the adult animated series Hazbin Hotel to make it into a full series. While things have been quiet for the past two years, the official Twitter seems to be gearing up for something. The account has uploaded two character images featuring the show's heroine Charlie Morningstar and the devilishly radio centered demon, Alastor.
Hazbin Hotel was created by animator, illustrator, comic creator, voice actress Vivienne "VivziePop" Medrano. After earning her Bachelors in Fine Arts in 2014, she worked as a freelance illustrator and webcomic artist for her original series ZooPhobia. She discontinued the comic in 2016 in order to direct her attention to Hazbin Hotel and hiring a production team of freelance animators, and the series was funded primarily through donations from Patreon. After over six months of writing and over two years to produce, the Hazbin Hotel pilot premiered in October 2019. The pilot was uploaded in full to Medrano's Youtube account, which can be viewed below along with the synopsis.
MOVIEWEB VIDEO OF THE DAY
DISCLAIMER: This pilot is for an adult animated series and features strong language and adult themes.
Follow Charlie, the princess of Hell, as she pursues her seemingly impossible goal of rehabilitating demons to peacefully reduce overpopulation in her kingdom. After a yearly extermination imposed by angels, She opens a hotel in hopes that patients will be "checking out" into Heaven. While most of Hell mocks her goal, her devoted partner Vaggie, and their first test subject, adult film-star Angel Dust, stick by her side. When a powerful entity known as the "Radio Demon" reaches out to Charlie to assist in her endeavors, her crazy dream is given a chance to become a reality.
Related: A24's After Yang: Details You May Have Missed
Gotta Dance, Gotta Sin!
Upon its premiere, Hazbin Hotel was an overnight success. The episode was a magnet to viewers and has since received over 79 million hits as of February 2022. The positive attention brought on a webcomic prequel titled A Day in the Afterlife, a fully animated music video titled Addict starring Angel Dust; and a spinoff series titled Helluva Boss, which takes place in the same universe as Hazbin Hotel but follows a completely separate cast of characters. Following its success, A24 swooped in and announced they were making a full series in August 2020.
So far, both Medrano and A24 have been pretty quiet on the status of the production. The main facts we have so far are that they're trying to release the show on television, and that multiple cast members will not be returning to reprise their roles. The recasting news was announced when several of the voice actors stated on Twitter that they were stepping down, one in particular being Michael Kovach as the fan-favorite Angel Dust. While the reasons for the recast aren't clear, the popular theory is that A24 wanted to hire union actors.
While the news put a wedge between fans of the pilot, the image teasers seemed to have stirred up positive attention once more to everyone's favorite hopeful princess of hell. The images prove that the show will keep faithful to the distinctive angular visual style of Medrano's pilot. Hopefully, fans won't have to wait much longer to see their favorite residents from hell in their new home!
Maury Povich Confirms Talk Show Ending and Announces Retirement: 'Enough Already!'
Read Next
About The Author
Caroline Miller
(98 Articles Published)

Caroline is a longtime admirer of film, music and the arts. She's been giving movie opinions online (warranted or not) for over a decade, and putting those thoughts to Movieweb since early 2021.
You can view the original article HERE.