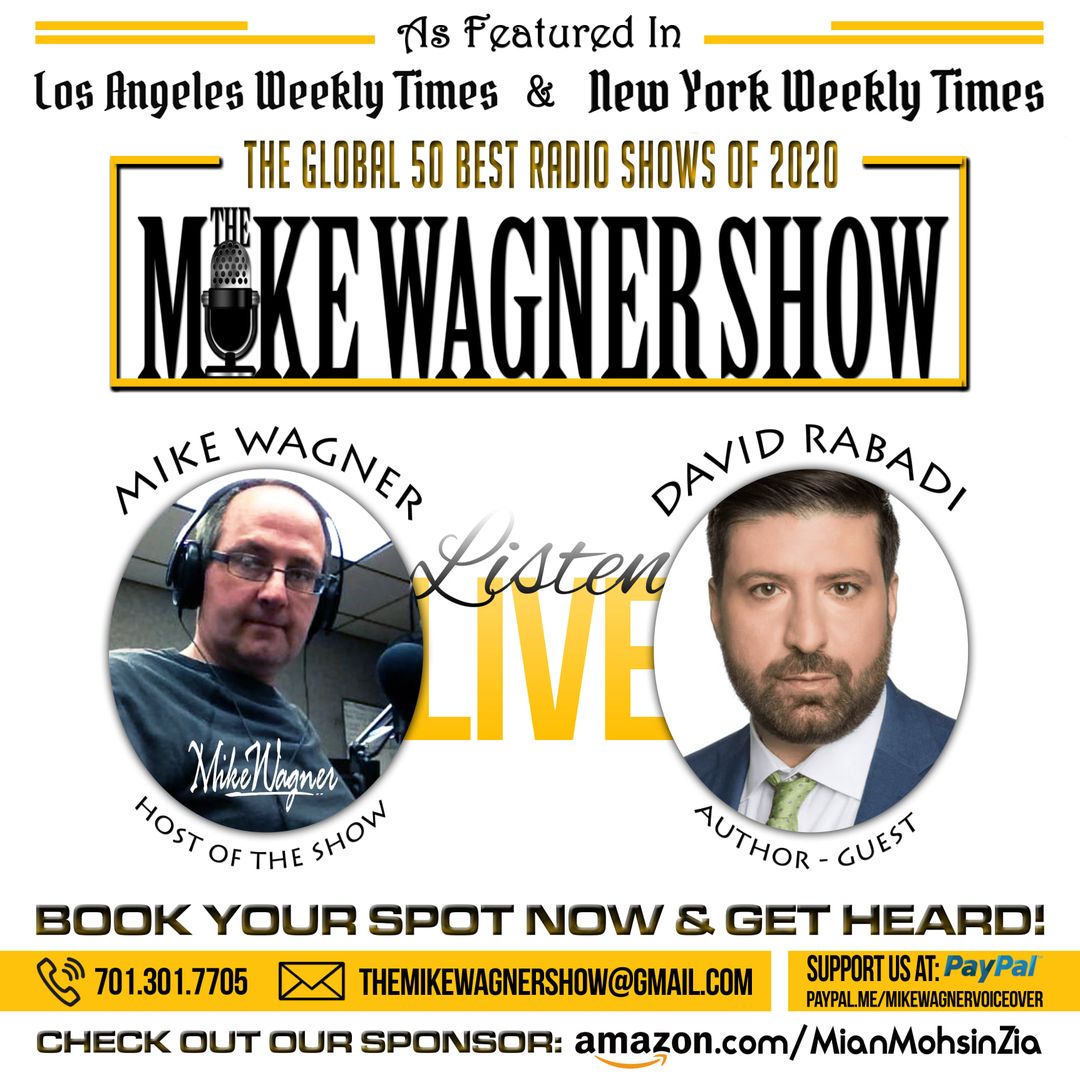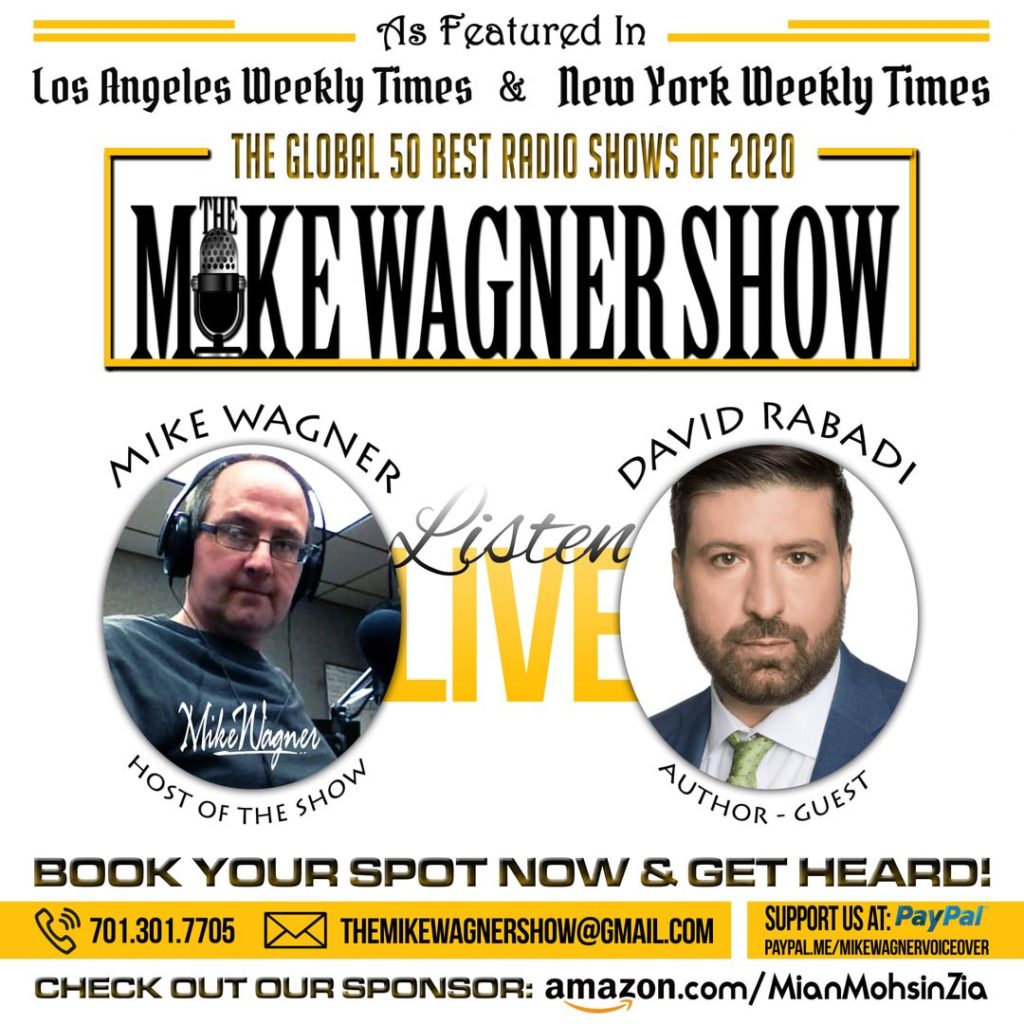 Author David Rabadi is back by popular demand with an update on his book "How I Lost my Mind and Found Myself" and continues to be an advocate for mental health in the LGBTQ community to fight stigma towards mental health, plus shares his stories with everyone so they don't feel alone! David also lived in the Middle East and the first Jordanian to come out publicly and talks about his upcoming plans for 2021 and beyond!
Don't forget to check out his book on Amazon and www.davidrabadi.com today! 
Mike Wagner is a 30+ year broadcasting veteran interviewing the most interesting guests from celebrities, actors, singers, writers to the most interesting people today! Mike is currently a weekend host on KFYR radio in Bismarck, North Dakota playing the greatest songs of all time every Saturday from 6-10a and Sundays from 2-6p Central time. Tune in to KFYR AM 550, KFYR.com, 99.7 FM, and iHeart Radio. You can also listen to the Mike Wagner Show on Soundcloud, Spreaker, Anchor FM and Spotify.
Listen to David Rabadi on The Mike Wagner Show here:
iHeart Radio: https://www.iheart.com/podcast/966-the-mike-wagner-show-30182319/episode/author-david-rabadi-of-how-i-83046655/
Spreaker: https://www.spreaker.com/user/themikewagnershow/the-mike-wagner-show-with-david-rabadi-r
Anchor FM: https://anchor.fm/themikewagnershow/episodes/Author-David-Rabadi-of-How-I-Lost-My-Mind-and-Found-Myself-is-back-with-an-update-e11jfhs
Spotify: https://open.spotify.com/episode/4qcqok0kAyqDhAhePbvfb8
The official website for The Mike Wagner Show may be found at http://www.TheMikeWagnerShow.com