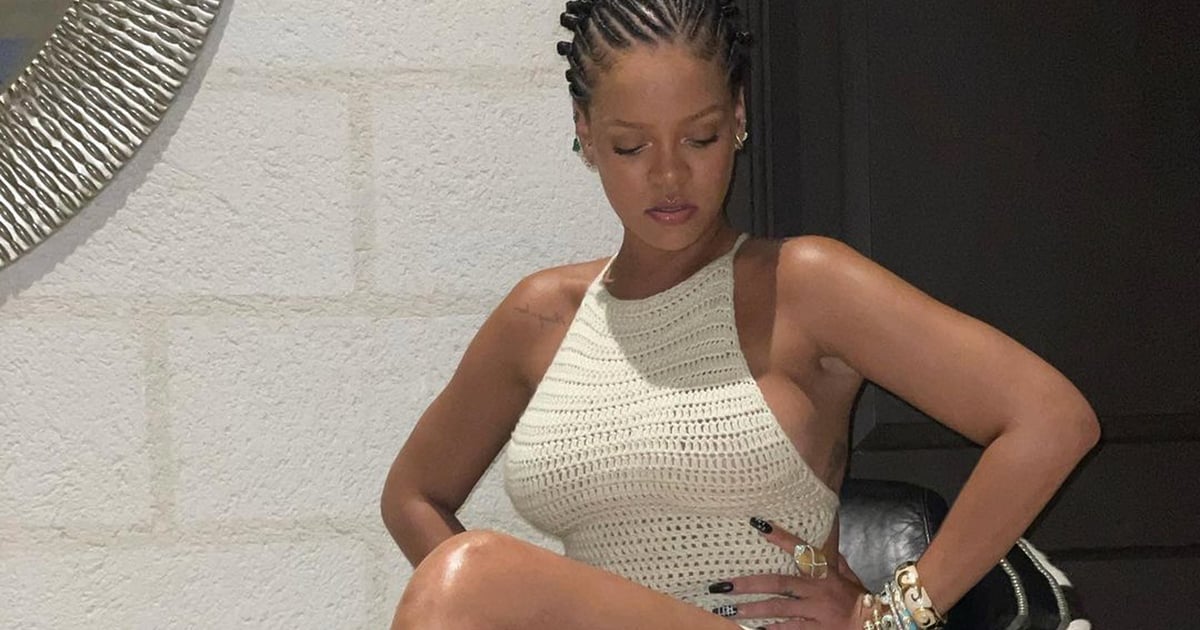 Rihanna is setting the summer standard with her stylish crochet clothes. The singer recently posed for Instagram photos promoting her new Fenty Skin Butta Drop Whipped Oil Body Cream, but after admiring her glow, we couldn't help but fawn over her perfectly assembled outfit. Turns out, many fans were drawn to the ensemble for a reason beyond fashion — they took it as a sign of a new musical collaboration.
You see, when Rihanna shared the photo of her custom crochet dress and matching pumps, people on social media were quick to notice she was wearing the same Bottega Veneta pumps as Nicki Minaj. The two musicians appeared to re-follow each other on Instagram just days earlier. A coincidence? Perhaps. But if you've been craving new music from these women, like so many have, this could be the first crumb leading toward an upcoming collaboration. There aren't any further details to indicate what (if anything) Rihanna and Nicki have planned, but we can certainly admire these shoes while we wait to see what unfolds.
You can view the original article HERE.