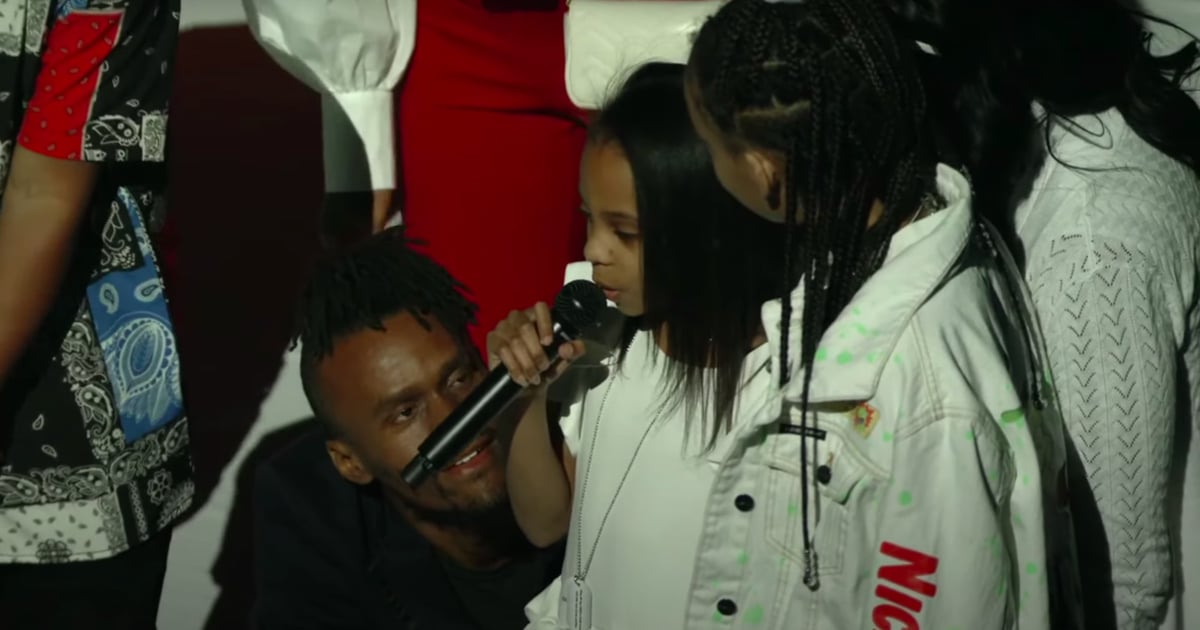 DMX's children honored their late father in a beautiful way after his death on April 9. During the legendary rapper's memorial service Saturday, DMX's family gathered to remember his life and pay tribute in their own way. His 12-year-old daughter, Sonovah Junior, shared her thoughts in the form of an original rap, following in her dad's footsteps.
"I am growing, I am learning, to hold my head up. My daddy's still holding my hand, so I gotta stand up. I learned so much from my father . . . He taught me to be strong, but it's OK to be afraid. 'Cause sometimes it'll show you how to be brave," she recited in her reworked version of "Slippin'." "I never give up, I give it all. 'Cause I know I'm big, even though I look small. Lookin' at my daddy's picture on the wall . . . My brothers and sisters, we all stand together. Throw up the X, daddy forever."
DMX's full "Celebration of Life" memorial was live streamed on YouTube, and you can still go back to see the touching tributes, including Sonovah's at the 3:11:48 mark. She also chronicles her own rap journey on Instagram. Check out her account here.
DMX's daughter has bars for days #DMXFuneral pic.twitter.com/cv5Fwana8I
— philip lewis (@Phil_Lewis_) April 24, 2021
You can view the original article HERE.