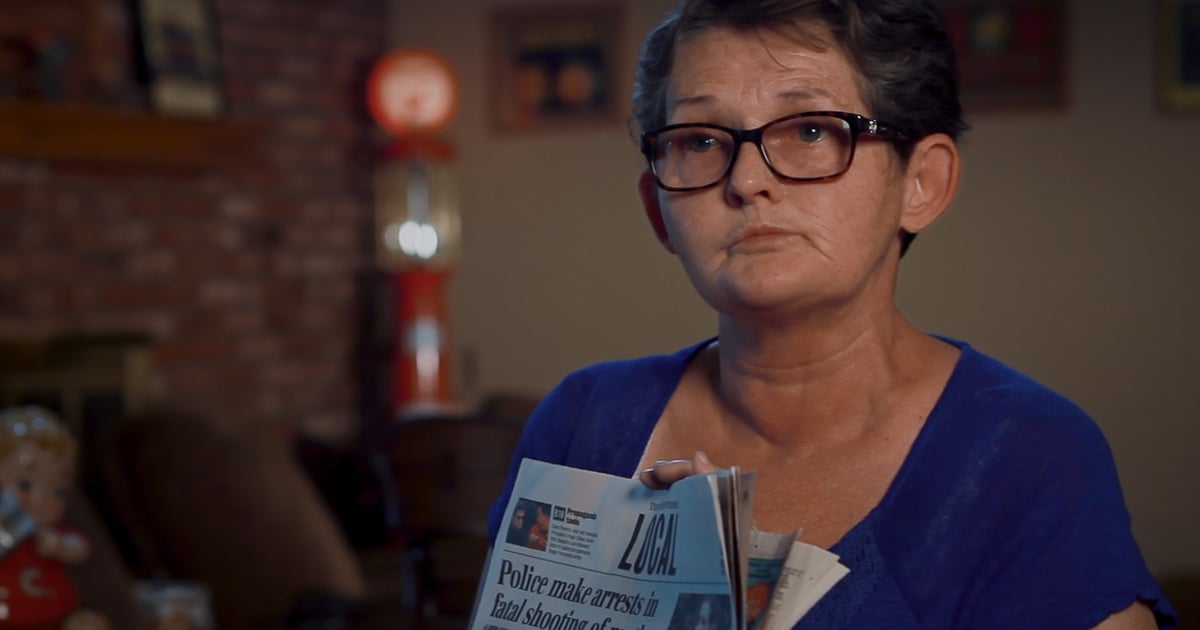 Similar to the thriller Searching and the docuseries Don't F**k With Cats, Netflix's latest true-crime offering, Fredrick Munk's Why Did You Kill Me?, breaks down 24-year-old Crystal Theobald's 2006 gang-related murder by tracing her mother's online sleuthing following her death. After this tragedy, Belinda Lane swore to find the people who killed her daughter. With her niece Jaimie's help, Lane hopped onto the social networking site Myspace to collect information about her daughter's case. To give you a clear sketch of what happened during Lane's personal investigation, we've put together a complete timeline of the Crystal Theobald case.
Feb. 2006: Crystal Theobald is shot while riding in a car with her boyfriend Juan Patlan and brother Justin on Feb. 24. The three were driving from the Theobald house to a store in Riverside's Arlanza neighborhood. A packed white Ford Expedition drove past them, then turned back. Someone in a hooded sweater on the street pulled out a gun to shoot at them and fatally shot Crystal in the head. (Patlan also sustained an injury to the abdomen.) Crystal's brother and boyfriend drove to a store to get help. Soon after Crystal passed away, her cousin Jaimie McIntyre started sleuthing around on Myspace for information regarding her death. Crystal's brother, Nick, sent McIntyre tips about how his friend thought that the 5150 gang was involved in the case. McIntyre then created a fake Myspace account and added members from 5150.
March 2006: Lane and Crystal's cousin build a Myspace profile with Crystal's picture. After they created an account for a young woman named "Angel," William "Jokes" Sotelo started responding to their messages. Sotelo was a part of 5150, so McIntyre established an online relationship with him to get more intel on him. After some probing, McIntyre discovered that he drove a white Ford Expedition. The police actually questioned Sotelo at one point, but they didn't go any further than an interrogation. Sotelo claimed that someone was shooting at his car and that Julio Heredia, aka Lil Huero, stepped out. However, investigators couldn't find bullet strikes in Sotelo's SUV or track down any weapons at the Theobald household.
June 2006: Lane, posing as Angel, confronts Sotelo through Myspace. Jaime eventually stepped back from the Myspace account, so Lane took over, probing Sotelo with even more questions. Lane then formed a fake "end of the world" party for June 6, 2006 (06/06/06) to lure out the 5150 gang members and shoot them. A day before the party, Lane messaged Sotelo, "Why did you kill me?" After that encounter, Sotelo stopped responding to Lane and went off the grid.

The police then interrogated brothers William and Manuel Lemus, who sat in the back of the Ford Expedition the night of the shooting. Manuel didn't say anything at first, but after a group burned his parents' home, he agreed to talk. According to Manuel, someone told him that people from the rival MD gang tried to shoot them earlier. That night, they saw Theobald's brother Robert's SUV, and they chased after him when they thought he was part of MD. When they lost Robert, they saw two cars driving up, believing that they were rival gang members (but were actually Lane and Patlan's vehicles). According to Manuel, Heredia went out of the car and started firing.

Aug. 2007: Law enforcement arrest gang members. About a year after Crystal's death, police arrested gang members as well as Heredia.
May 2011: Heredia is convicted of murder, attempted murder, and other charges. He received a sentence of life in prison without the possibility of parole. Six other gang members received lesser charges, including conspiracy.
2014: Someone tips Lane that Sotelo was out in Mexico. After receiving a tip on Facebook, Lane contacted the FBI and Mexican authorities.
May 2016: The police arrest Sotelo in central Mexico. He was married with four kids, working as a chili farmer in Mexico.
Jan. 2020: William Sotelo pleads guilty to voluntary manslaughter. Sotelo was charged with first-degree murder and pleaded guilty to voluntary manslaughter. He received a 22-year sentence.
You can view the original article HERE.