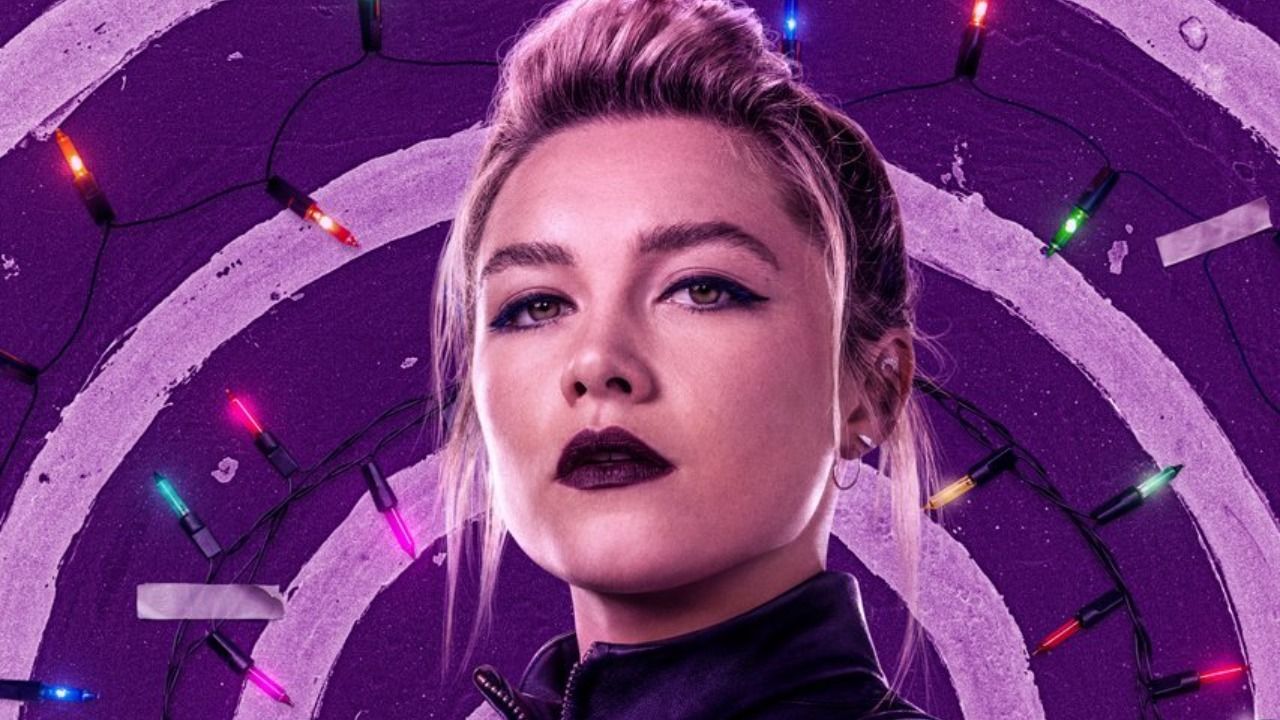 Denis Villeneuve's Dune: Part Two is eyeing Black Widow star Florence Pugh to join its ensemble cast. Deadline reports that the actress is currently in talks to join the sequel's cast as Princess Irulan Corrino, the eldest daughter to Emperor Shaddam Corrino IV. join the sequel's cast as Princess Irulan Corrino, the eldest daughter to Emperor Shaddam Corrino IV. Should Pugh join the Dune sequel's cast, she'd be coming into the film alongside returning stars Timothée Chalamet, Rebecca Ferguson, Zendaya, and Josh Brolin. Villeneuve also returns as director, co-writer, and producer.
Dune: Part One was seen as a success even with its day-and-date release, which saw the anticipated film opening in theaters at the same time it was available for streaming on HBO Max. It opened with a strong $41 million with high viewership for the film on the streaming service, prompting the sequel to soon be ordered. The first installment has since garnered a plethora of Academy Award nominations, including a nod for Best Picture.
MOVIEWEB VIDEO OF THE DAY
Florence Pugh has been more popular than ever after joining the Marvel Cinematic Universe in the favorite fan role of Yelena Belova. She first appeared alongside Scarlett Johansson in Black Widow before reprising the role in the Disney+ series Hawkeye with Jeremy Renner and Vincent D'Onofrio. Pugh's other work includes notable roles in the pro wrestler biopic Fighting with my Family, the Ari Aster horror film Midsommar, and the period drama Little Women.
The actress has also teamed up with Christopher Nolan for the director's next big movie, Oppenheimer, which also stars Cillian Murphy, Emily Blunt, Matt Damon, Robert Downey Jr., and Rami Malek. She also recently wrapped work on the Netflix Original The Wonder.
Related: Julia Garner, Florence Pugh Among Contenders for Madonna Biopic
Dune: Part Two Is Scheduled to Start Shooting This Summer
We won't be getting the second Dune movie until Fall 2023, but we aren't too far off from production on the sequel. Director Denis Villeneuve has confirmed his plans to get cameras rolling on the film this summer, which could signify that other names will be announced for the cast soon as well. The filmmaker also teased what cans could expect in Dune: Part Two.
"We are supposed to shoot by the end of the summer. I will say it is mostly designed," Villeneuve explained to Empire. "The thing that helps us right now is that it's the first time I've revisited a universe. So I'm working with the same crew; everybody knows what to do, we know what it will look like. The movie will be more challenging, but we know where we are stepping. And the screenplay is written. So I feel confident. Frankly, the only big unknown for me right now is the pandemic."
He added, "It's like a chess game. Some new characters will be introduced in the second part and a decision I made very early on was that this first part would be more about Paul Atreides and the Bene Gesserit, and his experience of being in contact for the first time with a different culture. Second part, there will be much more Harkonnen stuff."
Dune: Part Two is scheduled to be released in movie theaters on Oct. 20, 2023.
Dune Review: A Spectacular Adaptation of Frank Herbert's Sci-Fi Classic
Read Next
About The Author
Jeremy Dick
(5205 Articles Published)

Jeremy Dick has been a writer and editor since 2014. He is a self-professed horror expert, pop culture enthusiast, and Bob Saget fanatic.
You can view the original article HERE.