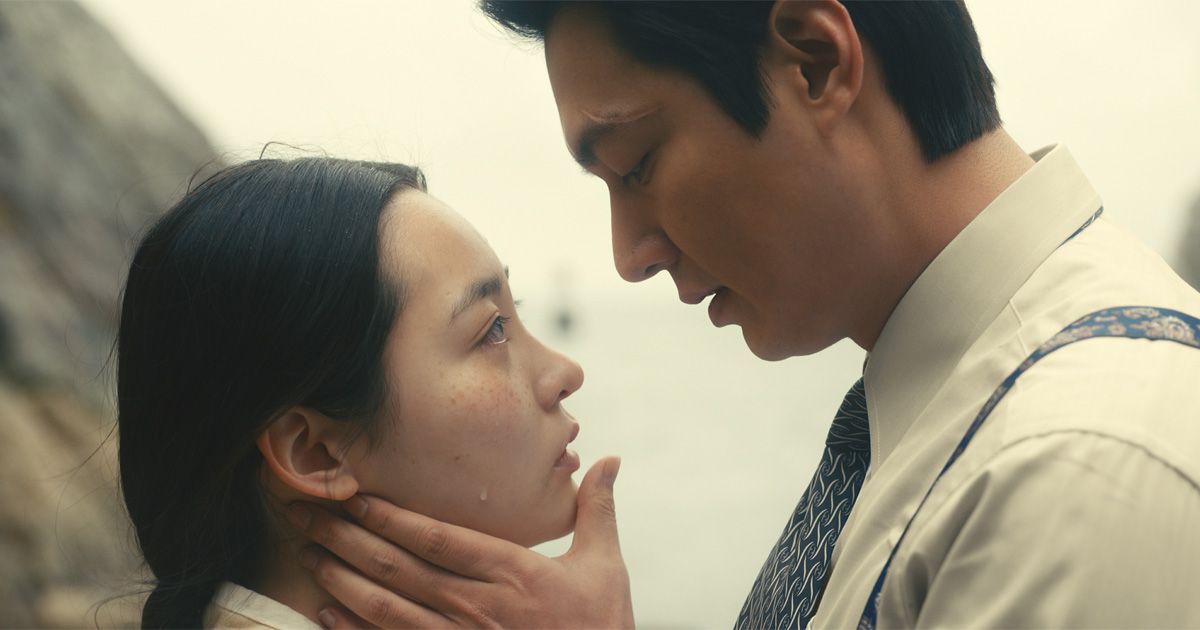 In 1910, history took a drastic turn when the Korean Empire, which had maintained its independence for centuries, was annexed by Japan. The Japanese government attempted to eradicate all traces of Korean culture and identity, thus brutally enforcing policies that oversaw widespread tragedy. Not only was the Korean language banned and replaced with Japanese, but any attempt at protest was forcefully put to an end, and cultural artifacts were destroyed. In 1919, Korean activists, students, and citizens began what is now known as the March 1st Movement, where it is estimated that 7,500 were killed, 16,000 wounded, and 46,000 arrested. This set the tone for the remainder of Japanese rule, and many Koreans moved to Japan to seek out better opportunities.
MOVIEWEB VIDEO OF THE DAY
It was the story of the Zainichi, the ethnic Koreans that left their homes for Japan, that author Min Jin Lee sought to tell in her epic novel Pachinko. The book, which was a finalist for the National Book Award for Fiction, follows generations of a family displaced by the impacts of colonization. Lee conducted extensive interviews and research to write the novel, which took twenty-five years to complete. Many of her subjects were actual Japanese-Korean immigrants and citizens who had either experienced similar events or knew someone in their family that had lived through the conditions that Korean immigrants to Japanese faced.
From Book to Apple TV+
Apple obtained rights for a screen adaptation of the novel in 2018, and, four years later, Pachinko debuted on the streaming platform. The series is only eight episodes, something surprising considering the sheer amount of plot packed into the original book, and was directed by Justin Chon and Kogonada. Its cast features the likes of Academy Award winner Youn Yuh-jung, who impressed audiences globally with her performance in Minari, top Hallyu actor Lee Min-ho, Jin Ha, and Anna Sawai, among others.
Related: The Best Korean Dramas You Can Stream Right Now
Within the cast members of the show, 95% of 637 individuals are Asian, marking Pachinko as a potentially groundbreaking show that dismantles barriers through empathy. It was filmed in three different languages—Korean, Japanese, and English—to tell this story, thus forcing its global audience to hear it in the actual language a speaker would use. And perhaps this representation is how the feeling of han permeates throughout the show. Han is a uniquely Korean concept, a word created to capture sorrow, grief, anger, and regret—the perfect combination of emotions that can describe the tragedies and atrocities trapped within Korean history during the past century.
Humble Beginnings
Apple TV+
Pachinko begins in 1915, only five years after the country's colonization. A theatrical monologue sets the stage and provides context before setting the seeds and roots of displacement. Our story takes place over seventy years, juxtaposed across three different countries, and a lingering family curse will be the catalyst of what is to come. A mother begs for the family curse to end and for her child to live, and while the child, Sun-ja, lives, her life will not be smooth.
Before one understands the present day, one must look to the past. The story's heart lies with Sun-ja, who originally is a poor girl from a fishing village in the Korean countryside. Her older counterpart is portrayed by Youn Yuh-jung, and her younger version is portrayed by Kim Min-ha. The narrative unfolds between 1989, as an older Sun-ja reflects upon her life and a distant past where women and men gathered around in the market in hanbok, traditional Korean clothing.
Her life drastically changes when she meets Koh Hansu (Lee Min-ho) nine years after her father's death. It appears to be love at first sight when he spots her in the market. He is the perfect example of someone who made it. Now living in Japan, he is wealthy and capable of blending into Japanese society as much as he can for a Korean. And perhaps that is what draws Sun-ja to him, even though he is older than her: he can give her a life outside of everything she has ever known.
But some things in life are too sweet to be true, and that happens here. Sun-ja's fate is not to be an easy one. Upon moving to Japan after becoming pregnant, she makes kimchi every day to sell at the market with her cart to survive. Life as an immigrant in any country is difficult, and so this story resonates even with the uniquely Korean context.
Related: Best South Korean Films of the 2000s, Ranked
A Family's Heritage
Apple TV+
She is the sole representative of the family's history, the keeper of its trauma, as her grandson, educated and living in the United States, is unable to speak to her in Korean without mixing Japanese in. The family, in 1989, has made an income through their pachinko parlor, where guests can come and play arcade games. These parlors have been largely owned by Korean immigrants in Japan, as Zainichi Koreans were unable to open their businesses due to not being considered Japanese citizens and faced immense discrimination because they were Korean. Pachinko parlors are not enough, though, as they are seen as a low class—a testament to the underlying racial and socioeconomic implications.
Nostalgia seeps into many of the scenes. When Solomon, Sun-ja's grandson, returns home to Japan from the United States, he finds himself looking for little tokens from childhood. A panning camera focuses on black and white photos in the family home. Sun-ja, who grew up in the era when there was not enough food, scolds Solomon when he tries to throw out slightly burned food. "Why would you waste good food," she asks, scoffing and flipping the jeon or green onion pancakes. Even under the threat of violence by Japanese officers, a character sings a traditional folk song, continuing even as they start to beat him.
Related: Here Are Some of the Best Cinematic Historical Dramas
Even as Solomon may seem more Japanese and American than Korean, he arranges with his company to try and meet a Korean woman who refuses to sell her land. Because he is ethnically Korean, he senses a connection with this woman, who moans that her children could not speak Korean anymore. His disconnect is a generational one. He made it in society, became successful in finance, and makes good money. It is because of this he is unable to understand what his family went through for him to succeed in the world, and this becomes exposed when he goes to meet the woman at her property. But, at the same time, he will most likely be seen as an outsider in Japan because of who he is, and also an outsider to most Koreans.
A Visually Stunning Show
Apple TV+
In terms of cinematography, Pachinko is grand and sweeping in its scope. Whether the current frame finds space in modern-day Osaka or the seas and mountains of rural Korea, each is meticulously shot and colored in a visually appealing manner. These scenes set up a scenic and picturesque world, one in which where it would be hard to imagine suffering. But it is in close quarters with human characters, such as Sun-ja's father, a sphere of brutality reveals the ugly underbelly of living in such places. Large, open spaces offer pockets of serenity, but wherever there are enclosed manmade spaces, a lingering sense of oppression weighs heavy.
The juxtaposition between past and present offers a contemporary feel to the method of storytelling. The original novel did not employ this tactic, instead choosing to go in chronological order, but by placing the past and present directly next to each other, the television adaptation of Pachinko has seamlessly woven the impacts and ripple effect of past events onto the modern setting and characters. The themes of intergenerational trauma and suffering are given more room to openly be displayed in a nuanced manner, and so the viewers can pick up on the little mannerisms or statements much easier.
Its ensemble cast, headlined by veterans Youn Yuh-jung and Lee Min-ho, delivers an impeccable performance, particularly from the actresses playing Sun-ja. In an epic story like this, where it traces threads across generations, it can be easy to lose track of who is who, but each character has been able to clearly define their place in the story. And perhaps that is what makes a story like Pachinko so special: the characters have been fleshed out to the point where they feel like authentic people with real lives rather than just being a part of a story. At the end of the day, this is all a marker of good storytelling, especially considering this story relies so much on history and firsthand sources to be told.
Pachinko is available on Apple TV+ starting March 25, 2022. The first three episodes were released on March 25, while additional episodes will be released weekly until all eight episodes are out. Pachinko was expected to be four seasons long, not just eight episodes, so perhaps we will be seeing more from this story soon.
Ethan Hawke Didn't Read the Script Before Signing Up for Moon Knight
Read Next
About The Author
Ashley Hajimirsadeghi
(71 Articles Published)

Writer, author, and aspiring critic. Find me @ashleynassarine.
More
From Ashley Hajimirsadeghi
You can view the original article HERE.