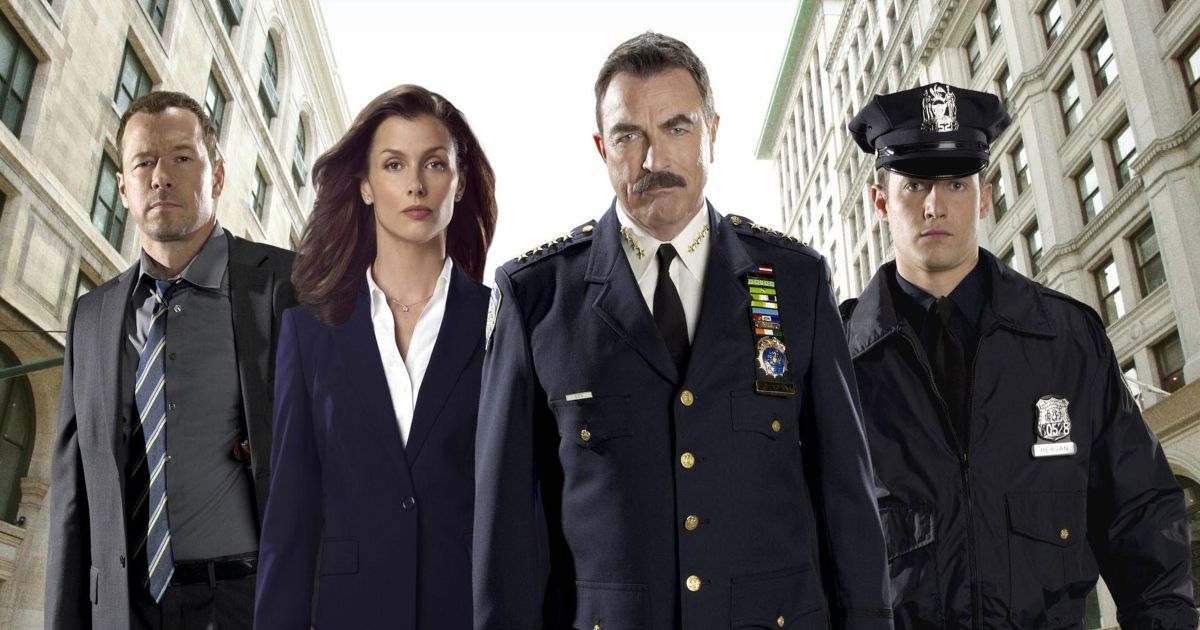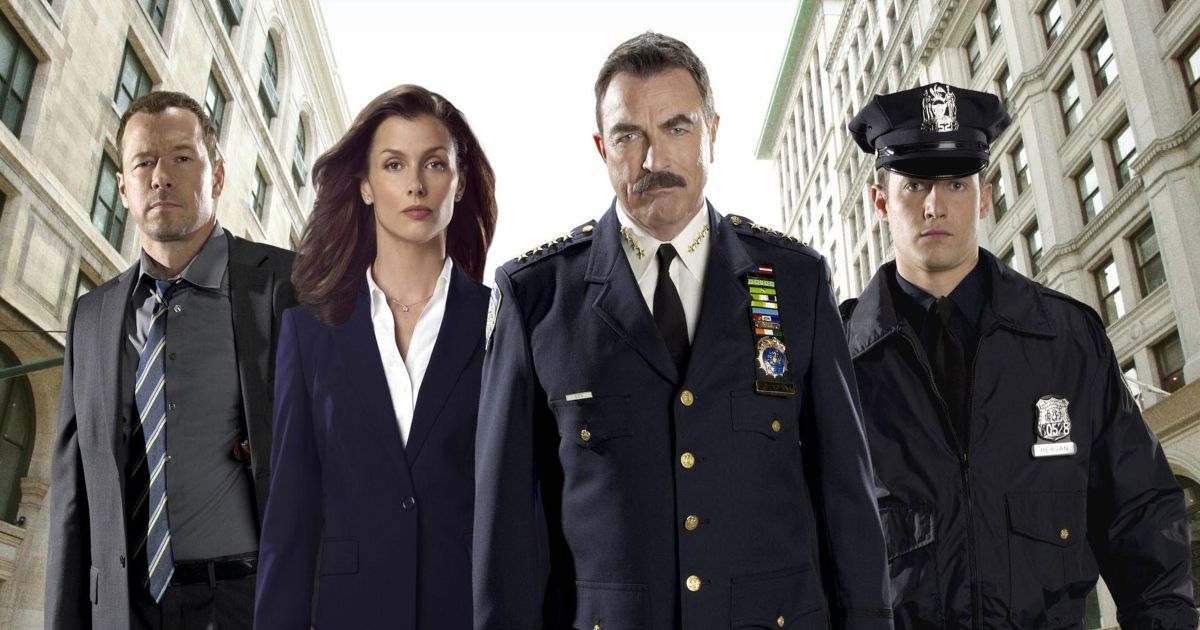 Summary
Blue Bloods ends after its 14th season.
Blue Bloods' final 18 episodes will be split into two parts, with the first 10 premiering in February, and the last eight episodes dropping in the fall of 2024.
Tom Selleck and CBS executives praise Blue Bloods as a beloved show that dominated Friday nights, thanks to the talented cast and compelling storytelling.
Join the Reagans around the dinner table for one last helping of television history. After nearly 300 episodes, the immensely popular CBS police procedural Blue Bloods is coming to an end following its 14th season. And actor Tom Selleck has served as the family patriarch, Frank Reagan, every step of the way since the show debuted in September of 2010. Selleck addressed the series' conclusion (per Deadline):
"For the past 13 years, it has been an honor and a privilege to work on a show that not only celebrates the men and women who protect and serve in New York City, but also displayed the importance of family. Working alongside these incredible actors, writers, producers, directors and crew has been a dream come true, and I'm grateful to have been a part of this extraordinary group for over 275 episodes. Thank you to CBS Studios and CBS Network for their steadfast support and we offer heartfelt gratitude to the fans who gathered with us for dinner every Friday night."
Created by Robin Green and Mitchell Burgess, the last go-round of Blue Bloods will premiere on Friday, February 16, 2024. The final season's 18-episode allotment will be divided into two parts. After the first 10 episodes have aired, the final 8 will make their own separate debut sometime in the fall of 2024.
Related: Blue Bloods Cast and Character Guide
Season 14 Marks the End for Blue Bloods
Release Date September 24, 2010
Cast Tom Selleck, Donnie Wahlberg, Bridget Moynahan, Will Estes, Len Cariou, Vanessa Ray, Gregory Jbara, Robert Clohessy
Genres Crime, Drama, Family
Since 2010, Friday nights have belonged to the Tom Selleck-led ensemble series Blue Bloods. The CBS police drama has boasted the most viewers in its time slot since the show debuted. The President of CBS Entertainment, Amy Reisenbach, and the President of CBS Studios, David Stapf, addressed the ending of the memorable ensemble piece in a statement:
"Blue Bloods will forever be a beloved part of CBS's legacy. It ruled Friday nights with unprecedented dominance since its premiere and established itself as a pillar of our winning lineup with an exceptionally devoted fan base. We'll be forever grateful to the legendary Leonard Goldberg for developing this signature series and to the amazing cast led by Tom Selleck, who America embraced as family and watched as welcomed guests at the Reagan dinner table."
Joining Selleck in one of television's best police procedurals, since the very beginning, are stars Bridget Moynahan, Donnie Wahlberg, Will Estes and Len Cariou. Reisenbach and Stapf said in the same joint statement:
We also sincerely thank the incredible writing and producing teams guided by executive producer Kevin Wade, for years of compelling episodes as they conceive this final chapter that we expect to be the most satisfying season yet for our loyal viewers.
Writer and EP Kevin Wade added:
"It has been a tremendous privilege these past 13 years to fill the huge canvas that Leonard Goldberg imagined; a police procedural told from the point of view of four generations of a close-knit, fiercely loyal family. Blue Bloods will leave behind an enduring legacy that was collectively achieved by our extraordinary cast, our talented and tirelessly inventive writers, and the best crew in the business.
CBS Studios and the CBS Television Network encouraged us to tell our stories in multi-layered narratives that have gone on to resonate with millions of people, and we thank them for their unwavering partnership and collaboration. We look forward to giving fans an exciting and emotionally satisfying final season, and we are forever grateful for their enthusiasm and their loyalty over all these years."
The final season of Blue Bloods drops on Friday, February 16, 2024. And the beloved police drama's season 14 premiere can be seen on CBS or streamed live on Paramount+.
You can view the original article HERE.