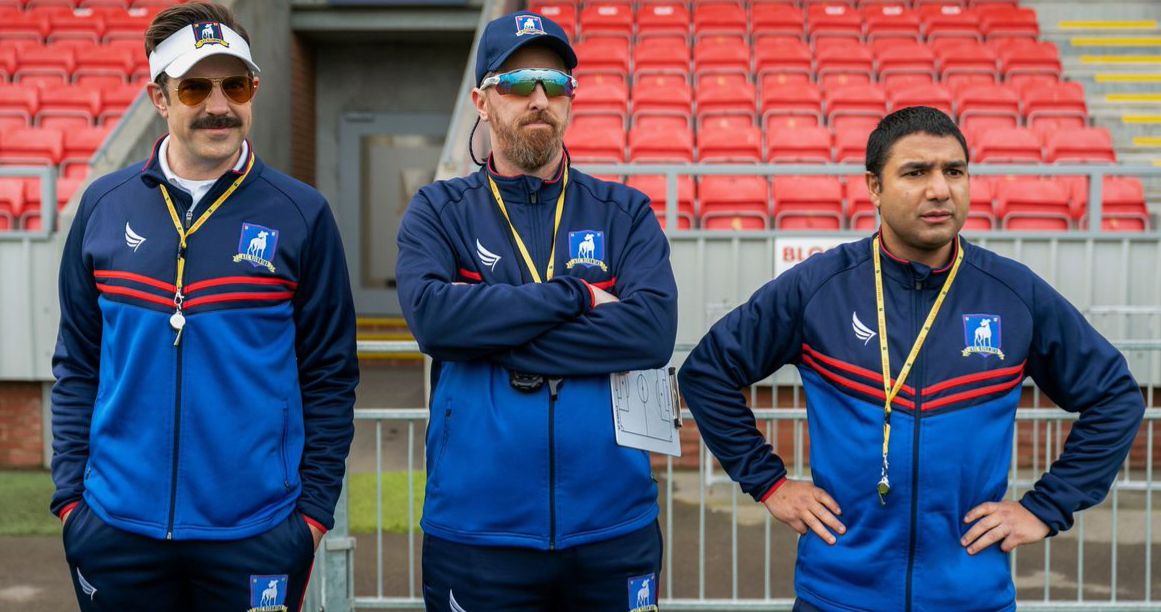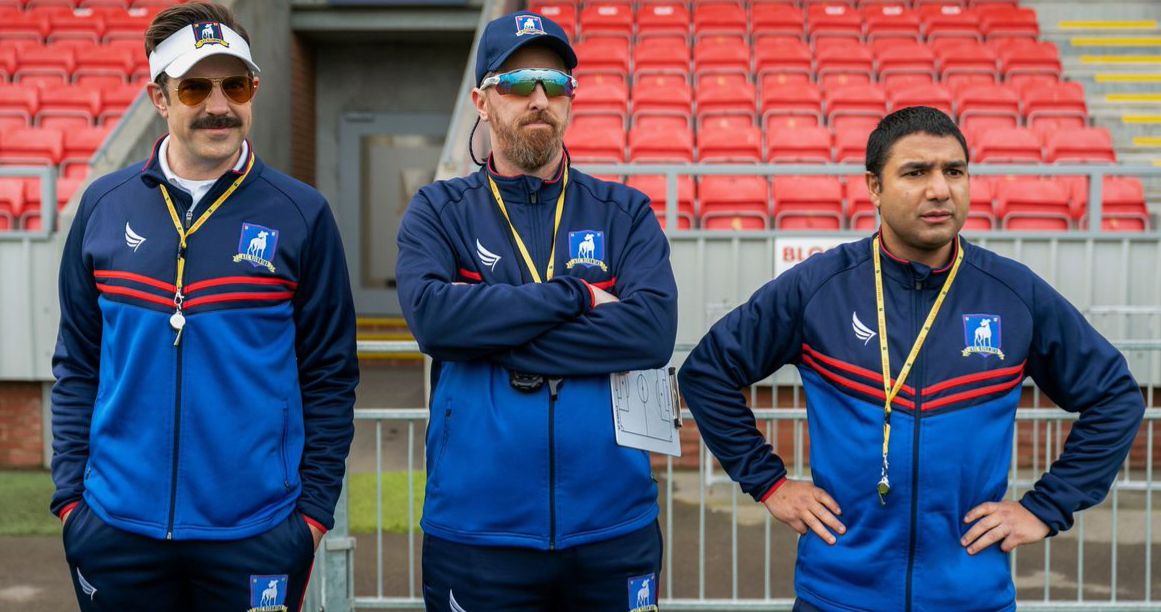 The third and potentially final season of Ted Lasso has started filming, and Apple TV+ confirmed the news on their Twitter account with an image of a new kit for AFC Richmond. The comedy series starring Jason Sudeikis as the enthusiastic American Football coach was a huge hit for Apple TV+, with critics and audiences heaping praise on the show as it picked up several awards in the process, including for its lead star. As one of the pandemic's biggest and most unexpected hits, there were never any doubts whether Ted Lasso would be returning for another season, with the season being green-lit in 2020, but it took a while to get the series back in front of the camera.
MOVIEWEB VIDEO OF THE DAY
Season 2 of Ted Lasso ended on a cliffhanger ending, and it was hoped by many fans that they would not be left hanging too long to get the answers. It seems that their prayers have been answered with the third season officially in production; it is likely that the new episodes will air on Apple TV+ before the end of the year. Sudeikis returns to lead the cast, which once again includes Hannah Waddingham, Brett Goldstein, Juno Temple, and Jeremy Swift, among others, and we can certainly expect to see more of the big-hearted comedy that made the first two seasons so popular.
Rumors began circulating in January that filming was already underway on the new season, while Waddingham commented around the same time that she expected the new season to kick off filming in March. Whenever the season did begin shooting, the official confirmation is a good sign that there will not be too long to wait to see where the story of Lasso goes next.
Doozer Productions
While nothing is certain until it happens these days, Ted Lasso was originally developed as a three-season show, and if that holds true, then the new episodes could prove to be the swansong of Sudeikis' character, although the door would likely be open to a news story that would dramatically change up the series.
Speaking to The Hollywood Reporter last year, showrunner Bill Lawrence explained that there is a possibility of the show continuing. However, it would not probably include the same characters that fans have come to know and love. With stories around characters like Nate, Roy and Keely all planned out in advance, their respective storylines will conclude in the new season, leaving the way open for brand new characters. He said at the time:
"[W]hen we started, we plotted out everybody's beginning, middle and end of a three-season arc. This story is going to be over next year, regardless, even if the show finds another story to tell and goes on."
In the end, the next steps for Ted Lasso depend on Sudeikis and whether he wants to continue in the role. Although there are possible ways for a series to continue without its lead character, in this case, a Ted Lasso show without Ted Lasso just feels like it would be set up for a calamitous fail. If Sudeikis decides to step away after season 3, then Apple TV+ would be best off allowing the show to remain a highly praised short one, than attempting to drag it out any longer and risking the reputation it has built. The new season is expected to arrive this summer.
Ted Lasso Season 2 Review: Jason Sudeikis Scores Another Winning Goal
Read Next
About The Author
Anthony Lund
(1779 Articles Published)

Anthony Lund is an author, songwriter and puppeteer from a small village in the U.K. with an avid love of all genres of TV and film. As well as keeping up with the lastest entertainment news and writing about it for MovieWeb, he works as a video editor, voice over artist and production designer. A child of the 80s, he is the owner of almost 2000 books, more toys than his children, three Warner Bros. Store Gremlins and a production used Howard The Duck movie script.
You can view the original article HERE.