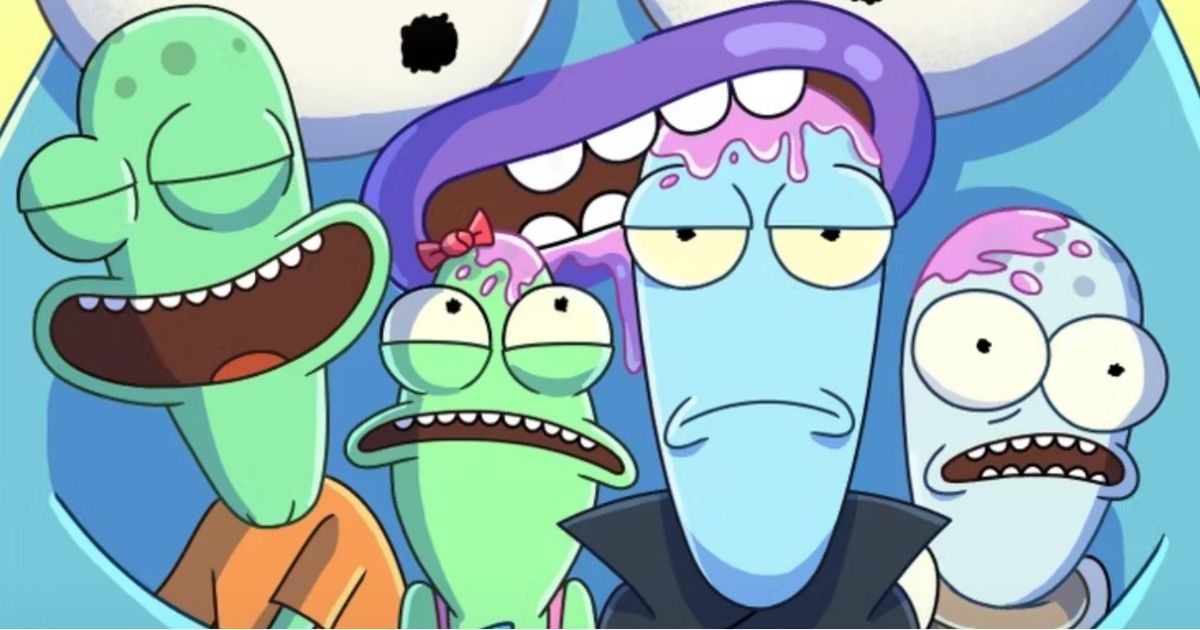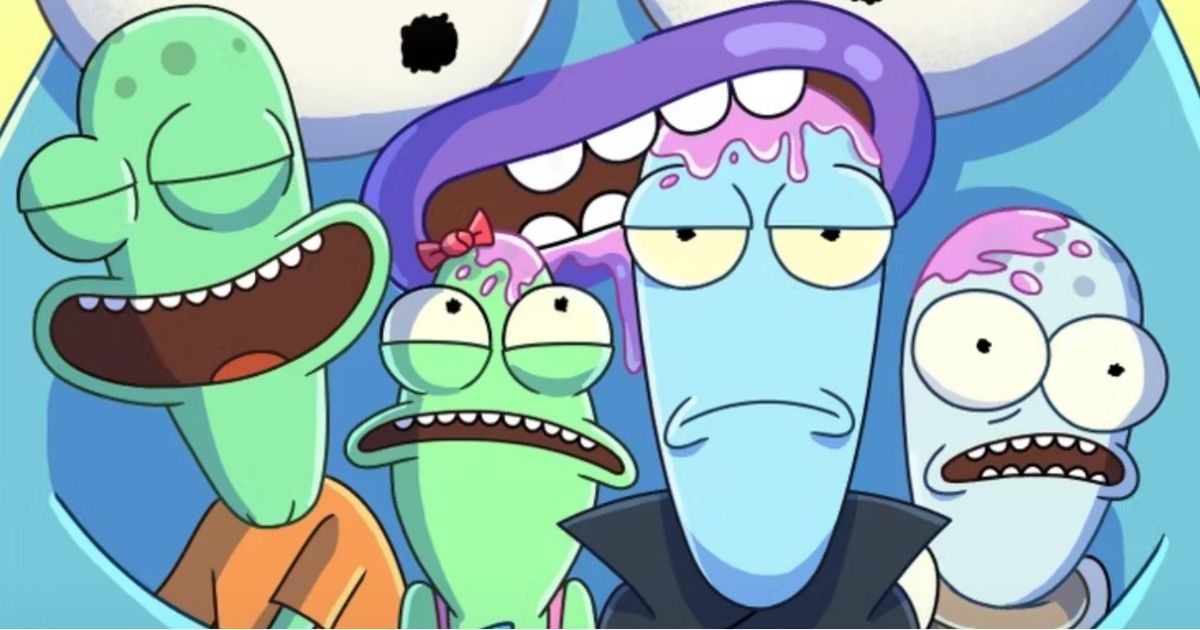 If you have not been watching Solar Opposites, now is a great time to catch up with the first three seasons in preparation for their first Halloween special, titled A Sinister Halloween Scary Opposites Solar Special. Created by Mike McMahan Justin Roiland (co-creator of Rick and Morty) in 2020 and streaming on Hulu, Solar Opposites is currently one of TV's best animated sitcoms. Initially made for Fox, Hulu purchased the show for a two-season, eight-episode run. The show is currently in its third season consisting of eleven episodes.
Solar Opposites follows the adventures of four aliens, along with a living terraforming computer called Pupa, forced to crash-land on Earth and make a home in suburban America after the destruction of their planet, Schlorp. Korvo, the group's leader, and his replicant Yumyulack look upon Earth with disdain, disgusted by human frailty, vanity, and rampant consumerism. In contrast, his partner Terry, along with Terry's replicant Jesse, loves the Earth for all the same reasons. They struggle with their relationships with each other, their neighbors, and earthlings while they wait for their Pupa to mature enough to fulfill its destiny and terraform a planet.
MOVIEWEB VIDEO OF THE DAY
While the primary story of Solar Opposites is the Shlorpians adapting to middle American life, a wonderfully bizarre ongoing subplot involves the inhabitants of the Wall. The Wall consists of victims from Yumyulack and his indiscriminate shrink ray use. Yumyulack took revenge on a variety of offenders: kids who bullied him, a guy who wore a red shirt, the president of AT&T, and so on by shrinking them to the size of ants. This storyline shows the inhabitants of The Wall as they move from a Mad Max dystopia to civil war to the palace intrigue of burgeoning self-governance. Solar Opposites has been a steady favorite on Hulu since its debut in May 2020 and continues to grow in character depth and complexity.
Related: These Are Some of the Best Animated Shows for Adults
Back on November 22, 2021, the show released its first-ever holiday special with Korvo, Yumyulack, Terry, and Jesse trying to learn "the true meaning of Christmas." They wildly misunderstand the meaning of Christmas based on what they see around them and assume that one of the delights of Christmas is murdering a tree and displaying its dead body. Eventually, they get a general sense of what the holiday purportedly means. When they learn that the Christmas Spirit is dangerously depleted, they enthusiastically agree to save the holiday by entering the world of much-loved Christmas movies.
In the same spirit of dangerously wrong assumptions about humanity, the Shlorpians will return this year with a Halloween special. Here's what we know so far.
The Plot
Hulu
The Solar Opposites Halloween special was announced at the San Diego Comic-Con on July 22, 2022, during a panel discussion with the show's creators and cast. While details are currently sparse, the title A Sinister Halloween Scary Opposites Solar Special has been released along with the logline:
"Sometimes alien life can be spooky. The Solar Opposites do a Halloween Special!"
According to a post on the official Twitter account, the series will include resurrected corpses, dark sci-fi magic finding the government agency that can "busts ghosts."
The Cast
Hulu
The cast includes some of animation's most unique and comedic voices. Justin Roiland is the voice of team leader Korvo. He also voices both Rick and Morty. Terry is voiced by Thomas Middleditch, an actor known for his work as lead character Drew Dunbar on CBS's B Positive, Adam on HBO's Silicon Valley, and Flagstaff in the feature Zombieland: Double Tap. Sean Giambrone, who also plays Adam Goldberg on The Goldbergs, voices Yumyulack while Mary Mack, a voice actor known for her work on Aqua Teen Hunger Force and Golan the Insatiable, plays Terry.
Related: The Simpsons Treehouse of Horror Will Be a Two-Parter This Year
An exciting addition to this Halloween special is John Kassir, the iconic voice of the Crypt Keeper from Tales From the Crypt. Supporting cast members include Tiffany Haddish as the ship's computer Aisha. Cast members involved in the Wall storyline include Andy Daly, Christina Hendricks, Sterling K. Brown, and Alfred Molina.
Release Date
No release date has been given for the special at this time. If it follows the pattern of last year's holiday special, it will come out shortly before Halloween 2022.
Solar Opposites Season 4
Hulu
The fourth season of Solar Opposites has already been confirmed, with the show's creators promising more surprises. Mike McMahan told MovieWeb:
"When we start season four, it has become an office show. It really is a more straight-laced office show. But don't worry, because Terry and Korvo cannot commit to getting that right."
Also, watch for the next stage of social evolution for the citizens of the Wall and for the development of the Silver Cops subplot that was introduced in season three. Season three began in July 2022.
Justin Roiland stated at San Diego Comic-Con 2022:
This new season is incredible. If you're a fan of the show, I think…it's just like as you get deeper into the season, the midway point just elevates to another level of excellence…we've done amazing sh*t, but I think this season we get to a place of we're really going somewhere interesting with this show."
You can view the original article HERE.