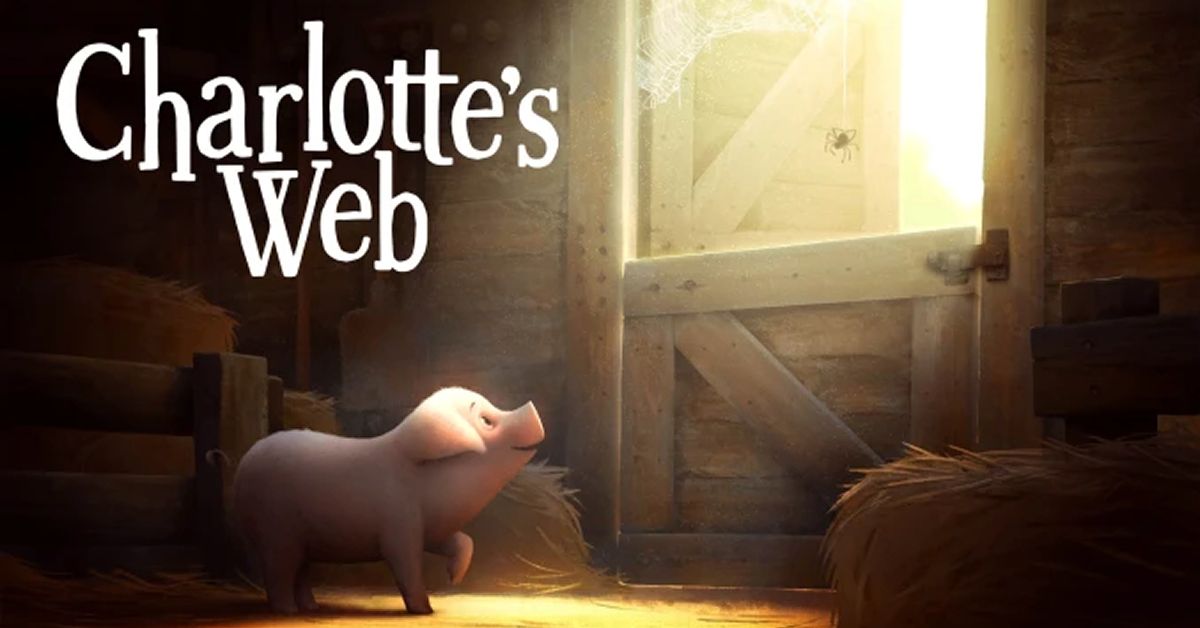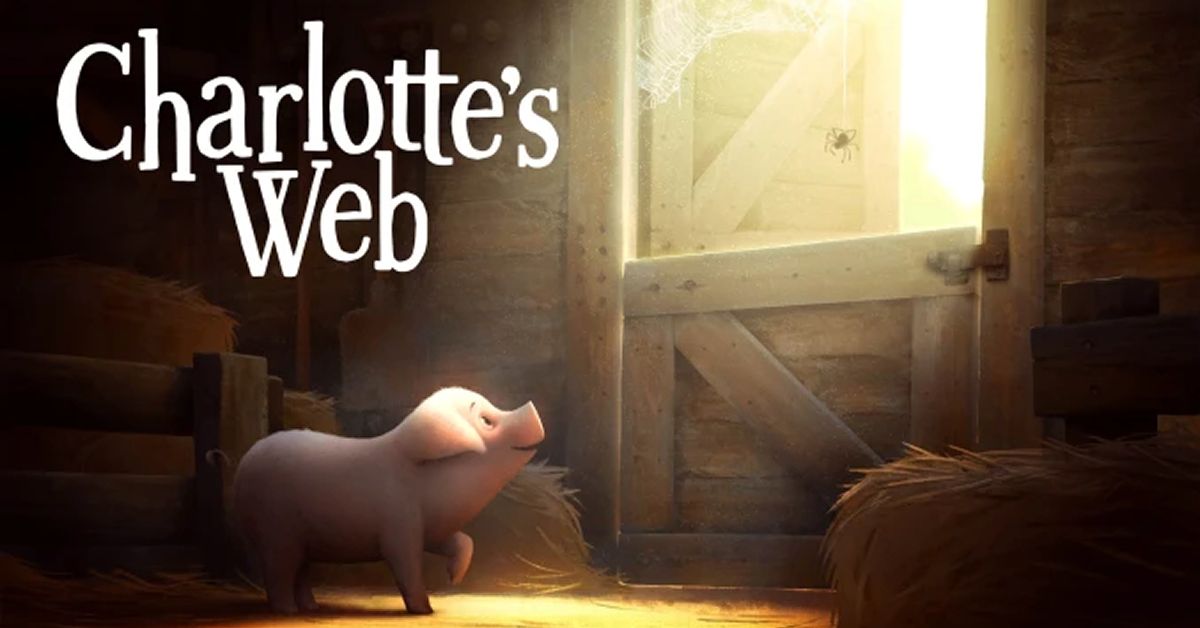 There's a new project coming from Sesame Workshop, and this one is heading back to the barn. The classic children's book, Charlotte's Web by E. B. White, gains another adaptation from HBO Max. Luke Matheny will serve as head writer and executive producer.
Luke Matheny has been busy. His most well-known work is the Apple TV+ series Ghostwriter, which he writes, directs, and executive produces. Sesame Workshop will begin production of the animated mini-series next month. The series will be a collaboration between Sesame Workshop and WarnerMedia Kids & Family. The two companies are also working on such projects as Sesame Street Mecha Builders, Bea's Block and The Nutcracker. Heather Alexander has also been hired by the team to serve as a book and literacy scout to find and review other media, specifically children's books, for their potential in new projects. Kay Wilson Stallings, EVP, Creative and Production of Sesame Workshop, had this to say about the upcoming adaptation.
MOVIEWEB VIDEO OF THE DAY
"For over 50 years, Sesame Workshop has been weaving stories that center memorable characters and diverse, compelling voices. Stories can forge powerful connections with kids and families – where better to start than with a faithful retelling of one of the most beloved children's novels of all time?"
Charlotte's Web Tells the Story of Some Pig
Wilbur 1973 and 2006 from Paramount
Charlotte's Web tells the story of Wilbur, a spring pig, and the barn spider named Charlotte. While the other animals in the barn dismiss Charlotte as an ordinary spider, Wilbur seeks her out for friendship, and the two form a close bond. But when farmer Zuckerman decides to turn Wilbur into bacon and sausages, Charlotte forges a plan to make the farmer see in Wilbur what she sees. Thus, she makes her famous webs that catch the eye of not just the farmer, but everyone in town! Charlotte's Web, originally published in 1952, is considered one of the great classics in the world of children's literature. In 2000, Publishers Weekly listed the book as the best-selling children's paperback of all time.
With the book's success, the story has been retold more than once on the big screen. The first attempt was in 1973 from Hanna Barbera Productions; this would be the third theatrically released film from the studio. The film was an animated musical scored by the Sherman Brothers, most famous for their work on Mary Poppins and The Jungle Book. While the film held moderate success at the box office, and grew a cult following later on through television and VHS releases, E.B. White was not impressed with the film due to its musical direction.
In 2006, a second attempt was made to adapt the book to film. This version was produced by Nickelodeon Movies, Walden Media, the K Entertainment Company, and distributed by Paramount Pictures. The live-action film took a more somber direction, with no musical numbers in sight. There were also prominent names attached to the cast, such as Dakota Fanning, Julia Roberts, John Cleese, and Oprah Winfrey. The film was a success at the box office and gained favorable reviews, but overall was a modest success.
For fans that might be concerned about E. B. White's legacy, there is a silver lining. The author's granddaughter, Martha White, shared eagerness in the upcoming project. Martha currently manages her grandfather's literary estate for the family.
"Sesame Workshop outlined a very promising series of episodes for this project and we are eager to see their creative talents paired with E.B. White's timeless story."
Green Lantern HBO Max Series Is 'Gigantic' Teases Excited Showrunner
Read Next
About The Author
Caroline Miller
(102 Articles Published)

Caroline is a longtime admirer of film, music and the arts. She's been giving movie opinions online (warranted or not) for over a decade, and putting those thoughts to Movieweb since early 2021.
You can view the original article HERE.