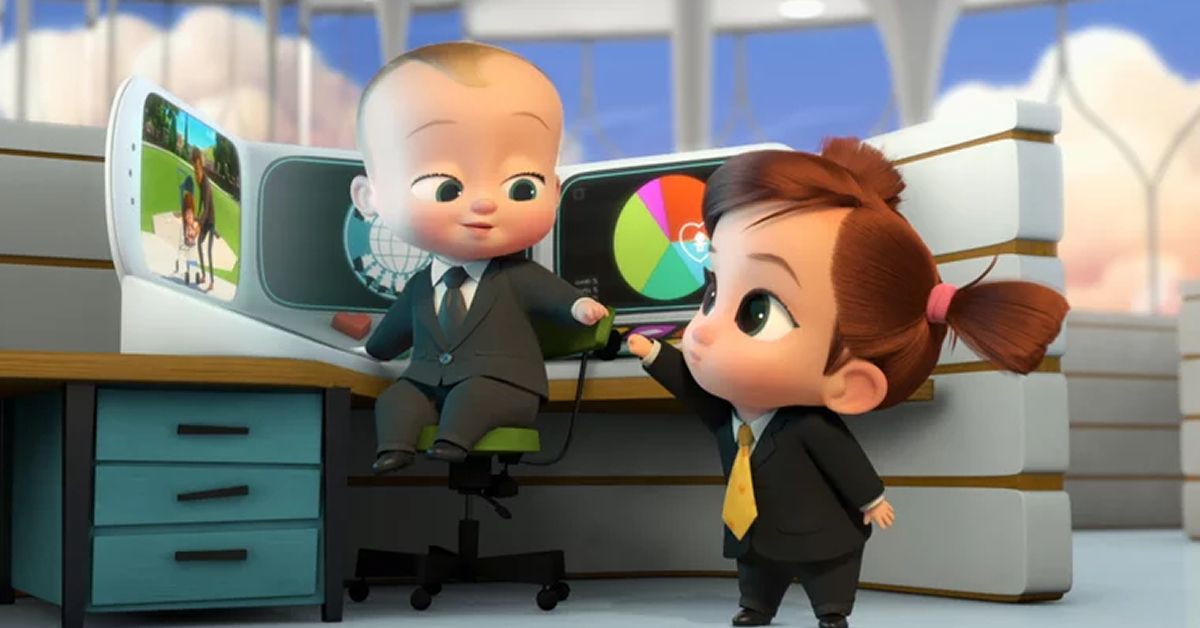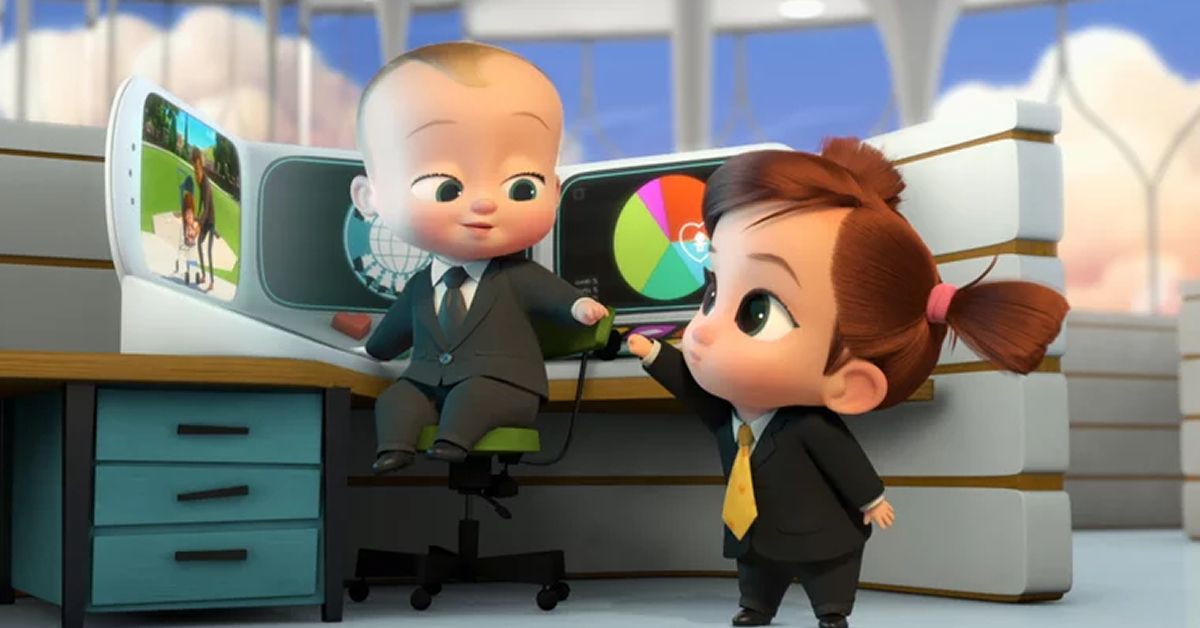 Can't get enough Boss Baby? You don't have to wait too much longer for more tiny adventures. It turns out he's tottering his way and will be arriving by May 19th, 2022. Netflix has released the first teaser images for Boss Baby: Back in the Crib!
I'm sure you're wondering what we're all wondering. Is that really the same Theodore Templeton? And is that his niece, Tina, with him too? How does that make sense? Zip up your onesies, folks; let's take a look at the franchise and lore of this hit Dreamworks series.
The franchise was born when The Boss Baby premiered in 2017. The film was hit with mixed reviews but was praised for its humor and imagery. Following the film was the Netflix series The Boss Baby: Back in Business. The series was a midquel of sorts to the film, taking place after the main events of the film but prior to the storybook ending that showed the brothers as adults. The series followed Tim and Ted as they faced off against new villains in the name of love for babies. The film's sequel, The Boss Baby: Family Business, introduces audiences to Tim's daughters Tabitha and Tina. Tina is introduced as a new Boss Baby who reverts the boys back to their young selves to save the world once again, and the film ends with the boys growing back up with a stronger brotherly bond.
MOVIEWEB VIDEO OF THE DAY
Time for Big Boss Baby Business
So, how does Boss Baby: Back to the Crib fall in on this? It seems as if Tina calls for Ted's aid once again and reverts him back to his iconic baby form. But what kinds of antics are we in for? Embezzlement, apparently! You heard me, check out the synopsis below:
Following the events of The Boss Baby: Family Business Theodore Templeton is framed for embezzlement and forced to revert back to his old Boss Baby self and crash with his brother Tim and his two nieces, brainy big kid Tabitha and fellow Baby Corp employee Tina. Together, Boss Baby and Tina co-lead a new Field Team fighting to increase Baby Love while keeping a new group of arch-nemeses – The Uncuddleables – from destroying Baby Corp itself.
Now that's a twist! After countless adventures and bureaucratic-themed trips, poor innocent Ted gets framed and is put back to work. Can he regain all the cool perks of being an adult? Will baby love be under threat again? I guess we'll have to wait to find out. JP Karliak will be taking up the role of the Boss Baby himself, reprising the role from Family Business. Joining Karliak will be Hope Levy as Mom, Ariana Greenblatt as Tabitha, Mary Faber as Tina, and David W. Collins as Dad.
Whether you're ready or not, Boss Baby just keeps coming back. While the franchise has a divided stance, it's hard to ignore the overall charm and wit of the Boss Baby franchise. Whether it's wise-cracking babies, business humor, or the occasional one-liner that catches you off guard, there's just something about this baby that makes audiences want more. The Boss Baby: Back to the Crib is coming to Netflix on May 19th, 2022.
The Boss Baby 2 Hits Theaters and Streaming on Peacock Today
Read Next
About The Author
Caroline Miller
(90 Articles Published)

Caroline is a longtime admirer of film, music and the arts. She's been giving movie opinions online (warranted or not) for over a decade, and putting those thoughts to Movieweb since early 2021.
You can view the original article HERE.